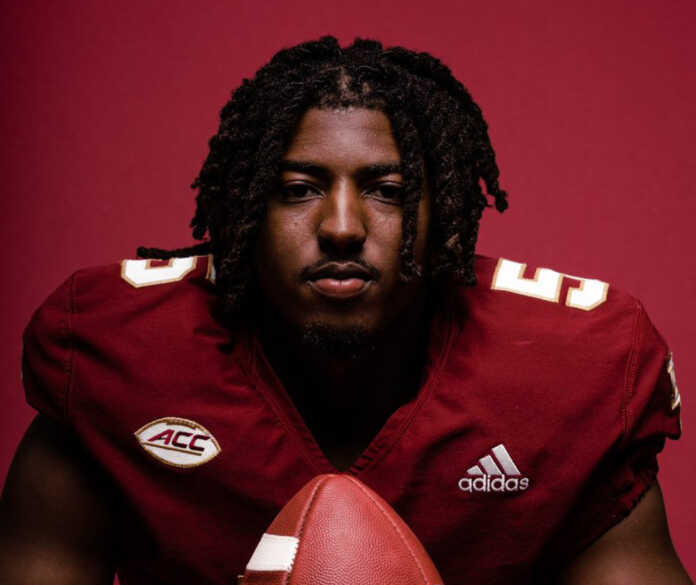 Week 1 of the 2023 Florida high school football season featured numerous big-time matchups. Here's a look back at some of the top performances across the state.
Jason Patterson (Sneads)
The 2022-23 ITG Next Florida Male Athlete of the Year enjoyed a big start to his senior season for Class 1R's Sneads, rushing for 254 yards and 4 touchdowns on 12 attempts in a 64-34 win over Cottondale. Patterson also returned a kickoff 83 yards for a touchdown to solidify his standing among Florida high school Week 1 top performances.
Carter Smith (Bishop Verot)
Smith had an impressive start to his junior season as he completed 15-of-22 passes for 336 yards and 5 touchdowns in Bishop Verot's 56-21 win over Port Charlotte. The Vikings signal caller also rushed for 84 yards on 12 attempts.
Zac Katz (True North Classical Academy)
The freshman picked up right where he left off in 2022 in True North Classical Academy's 42-7 win over Coral Shores, completing 12-of-15 passes for 253 yards and 5 touchdowns, while also rushing for 44 yards on 3 attempts.
Kanon Vetter (St. Petersburg Catholic)
Vetter completed 17-of-31 passes for 300 yards and 4 touchdowns in the Barons' 56-46 loss to Bayshore. The junior also had an 8-yard touchdown run.
Davion Gause (Chaminade-Madonna)
Gause shone on national TV Saturday afternoon in Chaminade-Madonna's 35-14 win over St. Frances Academy (MD), rushing for 184 yards and 2 touchdowns.
AJ Hairston (Monarch)
The ITG Next Florida August 2023 Male Athlete of the Month, Hairston completed 15-of-26 passes for 230 yards and 5 touchdowns in Monarch's 50-42 win over Cedar Grove (GA). Hairston also rushed for 43 yards on 5 attempts.
Chauncey Bowens (Benjamin)
The four-star Georgia commit rushed for 163 yards and 2 touchdowns on 17 attempts in a 49-6 win for Benjamin over John Carroll Catholic.
Nathan Tidwell (Seven Rivers Christian)
Tidwell enjoyed huge success on the ground in the Warriors' 41-7 win over First Academy, rushing for 220 yards and 3 touchdowns on 15 attempts. The senior also completed 4-of-17 passes for 75 yards, along with making 3 tackles.
Julian Anderson (The First Academy)
Anderson had 6 receptions for 136 yards and 3 touchdowns in the Royals' 27-13 win over Crescent City.
Clayton Cannon II (Monarch)
Cannon did a bit of everything to secure his place among Florida high school Week 1 top performances. In Monarch's 50-42 win over Cedar Grove (GA), he made 6 receptions for 140 yards and 2 touchdowns, returned 3 kickoffs for 161 yards and a touchdown, and forced and recovered a fumble.
Preston Swope (Seminole Ridge)
Swope compiled 4 tackles, 3 TFL, and 3 sacks in Seminole Ridge's 20-9 win over Glades Central.
Martavius Durden (Gibbs)
Our list of top Florida high school Week 1 performances concludes with Durden, who amassed 14 tackles and a sack in Gibbs' 32-26 loss to Palmetto.