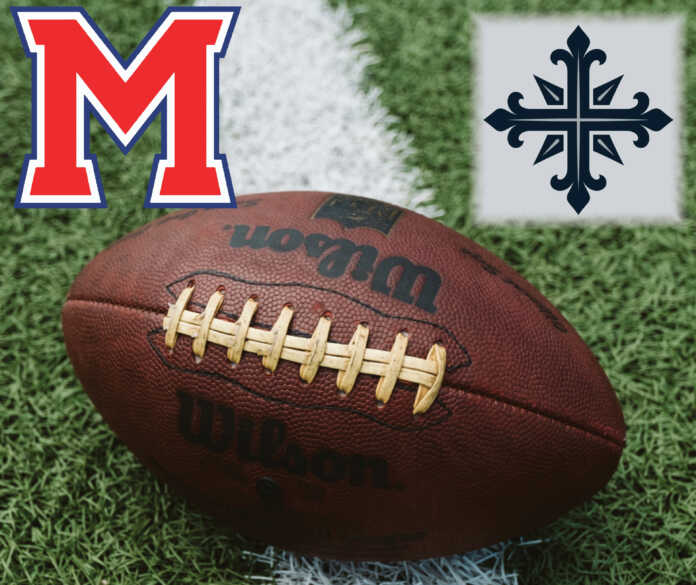 For many high school football head coaches who have enjoyed success, especially at the higher classifications in Georgia, the goal is usually to take the next step up to the collegiate level. That's exactly what former Milton coach Adam Clack did after leading the Eagles to the Georgia Class 7A state championship in 2018.
Clack accepted an offer to leave Milton and join the University of North Carolina-Charlotte 49ers, an NAIA school. Clack would follow the same trek that many successful high school head football coaches before him had taken, which was to accept an entry-level position with a college program to simply get a "foot in the door," so to speak.
Some of the high school coaches who took the same path as Clack include former North Gwinnett head coach Bill Stewart, who led the Bulldogs to a Class 7A state championship in 2017 before accepting a defensive analyst position with Georgia Tech and new head coach Brent Key.
Mickey Conn, the former Grayson coach who led his team to seven region championships and a state title in 2011, left the Rams to join Dabo Swinney as a defensive/quality control analyst. Today, Conn serves as the team's co-defensive coordinator and safeties coach.
Other successful coaches who made the jump to college roles include current Valdosta head coach Shelton Felton, Wildcats assistant coach Josh Crawford, and one-time Buford Coach Jess Simpson.
It appeared that Clack would be following the blueprint: enjoy the college life, work his way up, and see what opportunities came around. He even envisioned coaching professional football one day.
Well, that opportunity is here. Adam Clack is headed to professional football. In France.
Clack has accepted an offer to become the offensive coordinator of the Paris Musketeers, a first-year team in the European League of Football (ELF). The league is now comprised of 18 teams as it prepares to kick off its third season.
In this week's Next Take Georgia Podcast, Clack talked about the journey that carried him from Milton High School to France.
"When I was at West Forsyth [where Clack spent 10 seasons, including as head coach from 2014-2016], I met coach Mark Mattioli, who was an assistant on Derek Mason's staff at Vanderbilt University," Clack recalls.
Mattioli had come by to talk about a West Forsyth player the Commodores were recruiting. Clack said Mattioli told him that he was thinking about going back to coach at the high school level, or that maybe he would try "something different."
Clack said that a few weeks later, he got a call from Mattioli.
"He told me that he had been hired as the head coach of a new team in Paris," Clack recalled.
Turns out, Mattioli was looking for an offensive coordinator, and he had Clack on his short list of applicants. You can guess where this went from here for the former Milton coach.
"My wife and I talked about it, and she is a rock star," Clack said. "She can work remotely, so that part of it will work, no matter where we wind up."
The Clacks don't have children, so that family dynamic made things a bit easier. Clack also said he didn't want to play the "what if" game that often seems to come up later in life.
"I didn't want to be that guy who looks back 10 years from now and wonders, 'Where would we be right now if we didn't do this?'" he said. "Sometimes you feel like you've just gotta make your breaks."
Clack has made his break.
"One thing led to another, and I was hired as the team's offensive coordinator, so here I am," Clack said.
The league goes by its ELF acronym, just as the National Football League is known as the NFL, and its 18 teams represent 10 countries. Clack said the league is hoping to expand to 23 teams within three years.
Despite the league's international flavor, the Paris organization will have a 53-man roster, but 43 of those players must be French.
That's right – the remaining 10 players are known as "imports," and they can consist of just four Americans.
Clack said there will be natural obstacles to overcome, including language differences.
"We will have a translator," he acknowledged.
Clack has yet to meet any of his staff, fellow coaches or players, but that's where the beauty of communications technology such as Zoom comes into play.
"I've got 53 players that I haven't yet met, except virtually," he said.
That's OK for now, but Clack said he's ready to make the long journey and get to work.
"We start camp in the middle of April," he said.
Clack and his wife currently are at work obtaining their visas. When they arrive, they'll have housing, at least to begin with, courtesy of the Musketeers organization.
Hear more from Adam Clack and other Next Georgia podcast guests right here.