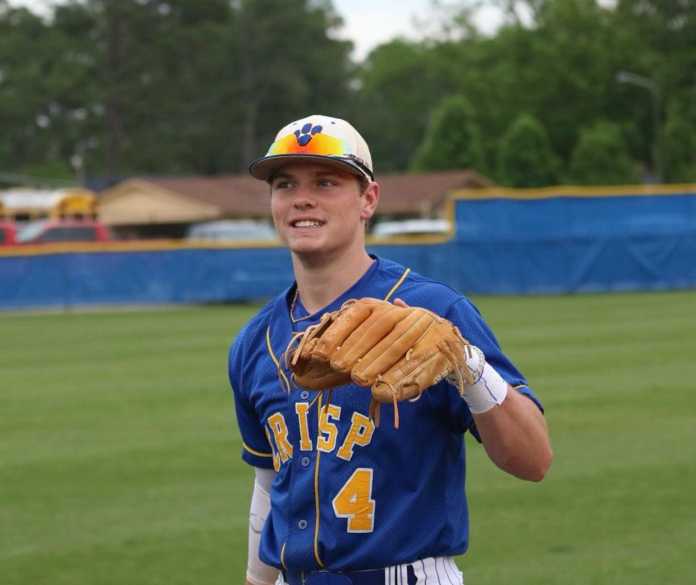 Dual Sport Threat Making Moves
Crisp County senior Jack Carter is a stand-out dual sport athlete. He plays Quarterback for the Cougars football team and Catcher/RP for the baseball team. Growing up, Carter fell in love with both sports. He started playing both sports at a very young age. Carter grew up playing t-ball and flag football, and since then he hasn't been able to put a baseball or football down.
Carter played quarterback for as long as he could remember, but when it comes to catcher it's a different story. "I didn't always play catcher, I started playing catcher when I was about 12. I used to always play 3rd base, but I started playing catcher when I played travel ball and they needed somebody to catch and I told them that I'll try. I tried it and I fell in love with it. I got better as I got older and one of the coaches that I've had for a long time Scott Williams, helped me along the way to become the catcher that I am now."
Carters favorite thing about being a dual sport athlete is his friends. Carter says winning with his friends and teammates is one of the best feelings ever. Although playing both sports has its perks, it does come with some challenges. "It takes a lot of my summer. This summer I didn't have any free time. It's not a bad thing, I like what I'm doing but it takes up a lot of time." 
Because sports consume most of his life, it's important to have some since of relaxation. A great way he likes to relax is playing golf. "I play golf a lot, I live on a golf course. If I'm not doing something, or I'm bored I play golf. It just gets everything off my mind. I also love watching college football. I don't like watching baseball as much."
One of Carters biggest role models are his parents. Carter says his mom pushes him every day to be great and keeps him on track. Coach Mark Ledford chimed in and said, "during baseball season you'll see his mom in the dugout and during football season she'll be on the side lines taking pictures. His dad is supporting from outside the fence and mom does it from inside."
Carter says the best advice he would give to a kid that wants to play sports is it's going to take a lot of time and you're going to have to work hard for what you want. He says you can't just go out there and expect yourself to be good at it. You have to practice to get where you want to be.
Written by: Janay Brown
Read more from this issue: