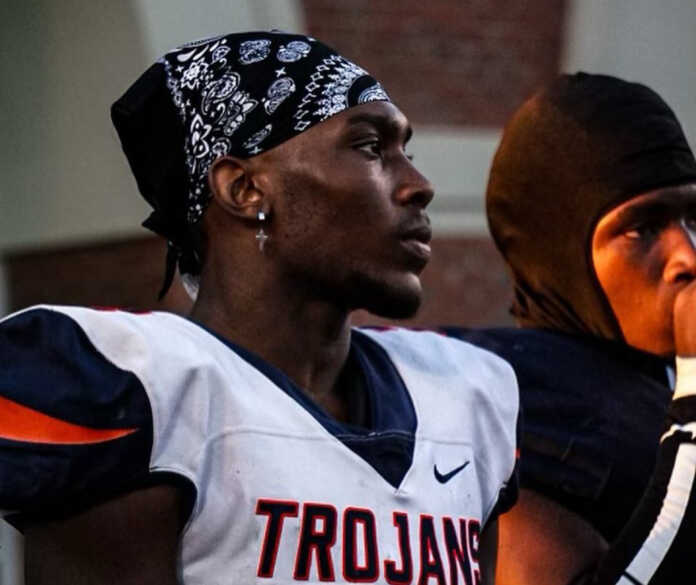 Charles Henderson High School Football Player Jywon Boyd Named ITG Next Alabama Male Athlete of the Month for August 2023
Jywon Boyd, a senior at Charles Henderson High School and one of the state's top two-way football players, has been voted the ITG Next Alabama Male Athlete of the Month for August 2023.
As with our July Athlete of the Month, our August honoree was selected from the viewpoint of an "Athlete to Watch" this season, with the voting, as usual, determined from a list of four finalists. Drawn only from large schools (Classes 4A-7A), these finalists also included Montgomery Catholic's Caleb McCreary, and Saraland's KJ Lacey and Ryan Williams. Boyd received 71.56% of possible votes to earn the recognition.
In football, there are certain athletes who play both sides of the ball. And then there's Boyd. A three-star Troy commit according to 247Sports, Boyd helped lead Charles Henderson to a Class 5A state runner-up finish a year ago, along with a 12-2 record. What sets the senior apart is he not only makes an impact on both sides of the ball; he is truly elite in doing so.
On offense, Boyd's 2022 impact was most evident at receiver, where he posted 60 receptions for 1,218 yards and 20 touchdowns. Boyd also rushed for 342 yards and 2 touchdowns on 53 attempts, and he even completed 2 pass attempts for 89 yards and a score.
Defensively, Boyd also made a key impact for the Trojans by amassing 71 tackles, including 2 TFL and a sack, plus 6 INTs, 3 PD, and 1 FR.
As the Trojans pursue another 5A state title game appearance, Boyd will play a big role on this talented Charles Henderson team. Ultimately time will tell just how big that role is, but based on his performance last season, it's likely Boyd will be one of the state's most exciting playmakers in 2023.