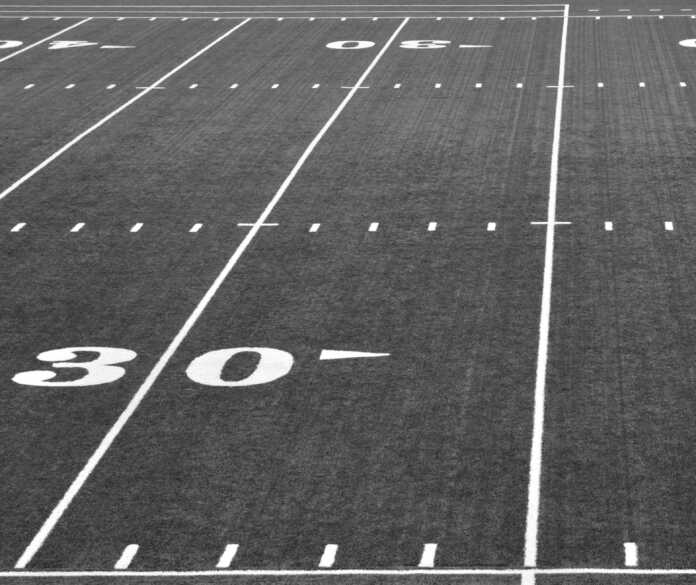 Athleticism, Experience Abound after 12-2 Season
As good as the 2022 Bradford Tornadoes were, head coach Jamie Rodgers says this year's team could be just as good – if not better.
"Last year was a great season for us, but our 2024 class is a very special group," Rodgers said. "They're a really talented bunch of players."
Rodgers is preparing for his second season as the head coach at Bradford, but the former Baker County coach, who led the Wildcats to the Florida Class 5A state playoffs in each of his three seasons – including the 2019 state title game – had almost made up his mind to leave coaching altogether.
That was in 2021, after a series of issues had the coach reeling. Rodgers was in the third year of a grueling three-year rebuilding project at Cook High School in Adel, GA. He changed the culture of that Hornets program, but it left him physically and mentally drained.
That no doubt left him vulnerable just as the COVID pandemic was hitting its peak. Rodgers contracted the virus, and it hit him hard. He had to be hospitalized for a week, losing 30 pounds before finally recovering enough to rejoin the Hornets team. Then Rodgers' father passed away from COVID just a couple of months later.
"That was a very tough time for me and my family," Rodgers said.
Rodgers and his wife had determined that he would step away from the stress of coaching altogether, and when a friend offered him a job in the telecommunications industry, it looked as if his coaching days were finished.
But a call from Bradford superintendent Will Hartley, who had known Rodgers from their playing days as foes in high school, changed everything.
"I was just days away from leaving coaching and starting a new chapter in my life when he called and asked if I wanted the Bradford job," Rodgers recalled.
After discussing the opportunity with his wife, which would allow their family to be back close to their Baker County home, Rodgers accepted the Bradford Tornadoes head coaching position.
He would be taking over a team that had finished 6-6 three straight seasons. But Rodgers knew he was walking into a good situation.
"There was a goldmine of talent there, and I thought it was a perfect fit for my coaching style," he said.
Turned out he was right.
In his first season as head coach last year, the Bradford Tornadoes finished 12-2, including three state playoff wins and a trip to the Class 2S semifinals, where the season came to an end against Cocoa, 31-21.
Rodgers said it was a game he thought his team had: "We were right there, tied 21-21, but just couldn't close the deal."
He also felt like he had the team to go all the way: "We should have won it all. We had the team to do it."
If you're waiting on the big "time to rebuild" speech, it's not happening. Not at least from Rodgers.
"This [Class of] 2024 group is so talented," he said.
Returning at quarterback is junior Jeremiah McKenzie. He completed 52 of 80 passes for 855 yards with 10 TD passes last year, but he'll be counted on to play defense, also.
"He'll play a lot of defense this year," Rodgers said. "He's a great athlete."
The seniors Rodgers spoke about include RB/CB Willie Pollard, who rushed for 1,106 yards with 11 TDs last season.
The Tornadoes return two top receivers, including S/WR Chalil Cummings, who Rodgers says is one of the team's most heavily recruited players. The position for which he's being recruited varies depending on the school that is courting him.
"He has over 25 offers right now, and half of them want him for his offensive skills, and the other half want him to play defense," Rodgers said.
A look at his stats tells you why: Cummings has 47 career receptions for 879 yards and 10 TDs, while he has racked up 191 career tackles and 6 INT.
"His ball skills are that good, where he could play either one," Rodgers said.
Lining up at the other receiver position is slot receiver Dae'jon Shanks, who could play both sides of the ball, too. He has 1,644 career receiving yards with 16 TDs, while picking off 15 passes as a CB. He has offers from several schools, including Iowa State.
Chason Clark is another 2024 recruit who will return for his final season with the Tornadoes. He is a TE/MLB who has "four or five offers, including Marshall, Eastern Michigan, and Toledo," according to Rodgers.
Torin Brazell is a 6-foot, 2-inch FB/DE who had 6 catches for 70 yards and a TD last year. He'll return for his senior season after recording 192 career tackles over the last three years at Bradford.
Bradford has great skill guys returning in 2023, but Rodgers still believes in running the football. He said linemen Jordan Daniels and Jacob Furgerson will pave the way for the Tornadoes running attack this season.
"Football is still won with good line play, and we are always going to run the football – you can count on that," Rodgers said, with that old-school mindset setting the tone for his approach.
Bradford will miss a few players who were a big part of last year's success. Gone are Gavins Cook, Jametrius Pringle, Jarrin Alexander, Cassius "CJ" Carn, Ahman Covington, and Bryson Brown.
"Those guys will be missed," Rodgers said. "They really gave us a lot of depth."
But Bradford Tornadoes fans shouldn't worry. Just ask the head coach.
"We've got some really talented kids this year," he said.