We tell you everything you need to know about the 2022 Cook football team in this preview. We take a look at roster changes and what fans can expect from the team this season.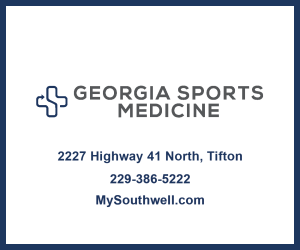 2021 Stats
Overall Record: 5-6
Points Scored: 288
Points Against: 333
Key Losses
The Cook High Hornets will lose several talented members of last year's team, with many of them actually having contributed over the last couple or even three years. One player in particular who fits that profile is RB Jamarion Walker. He was the latest in what has been a great group of RBs to come through Adel, and leaves with over 4,000 yards rushing. Ironically, he broke the school career rushing yards record previously held by his father, Demarrow Byron.
According to Cook QB Coach Zach Folsom, Walker and another graduating Hornet, Eddie Watson, were both in the top 20 statewide in receiving/rushing yards over their career, including all classifications. That includes last season's production from Watson, who pulled in 11 TDs and 820 receiving yards.
TE Jake Permenter, who was a huge presence on the offense for his pass catching and blocking ability, will not return, as he too is graduating. Jake will be attending South Georgia State in Douglas, where he'll play baseball. Other Hornets who have graduated include LBs Joe Pezent and Keshawn Horne.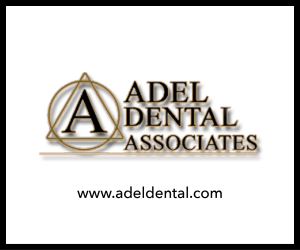 Who's Back
Returning to run the offense under new offensive coordinator Jackson Dean will be QB  Drew Folsom. The 6-foot-4 junior is a dual-threat QB, and he put up some eye-opening numbers in his first year as the Cook starter last season. Cook QB Coach Zach Folsom, who is the brother of Drew and is Cook's all-time leader in passing yards, says Drew threw for 1605 yards and 19 TDs last season in his first season as the Hornets full-time starter. He completed 88 of 167 passing attempts, and also rushed for 309 yards and three TDs.
Another key returnee under new head coach Byron Slack, who most recently served as associate head coach and defensive line coach at Colquitt County, will be senior WR/DB Tyler Covington. From the defensive side, the Hornets will be led by senior OLBs Nick Goodwin and Jadarrius Smith.
On the offensive line, senior Bryson Wilson is back in 2022, and a couple of skill position players – junior WRs Marshall Waldon and Ny'Shaun Wallace – return to give Folsom some go-to pass catchers. Walden stands at 6-foot-4 and figures to make for a big target, while Wallace will likely be more of a scat receiver for the Hornets.
What To Expect
There is a lot of anticipation with the Hornets heading into the 2022 season. For one, fans, players, and really everyone with the program, were excited when the Hornets announced the hiring of Byron Slack as the Cook new head football coach. A number of high-profile candidates applied for the job and were considered before Cook settled on Slack. He is considered one of the best defensive minds around.
Offensively the same can be said for new OC Dean, who comes from East Coweta. Experience seems to be the word of the day at Cook, where the 2022 team will have experience on the coaching staff, offensive line and on defense. There also is experience at QB, which helps with Folsom having to learn a new offense and its verbiage and alignment.
Prediction
I like this team from top to bottom. I think Hornets fans will, too. I predict an 8-4 overall record in 2022.
Want to get the latest news and opinions in the Georgia high school sports world before anyone else? Subscribe to our email newsletter!