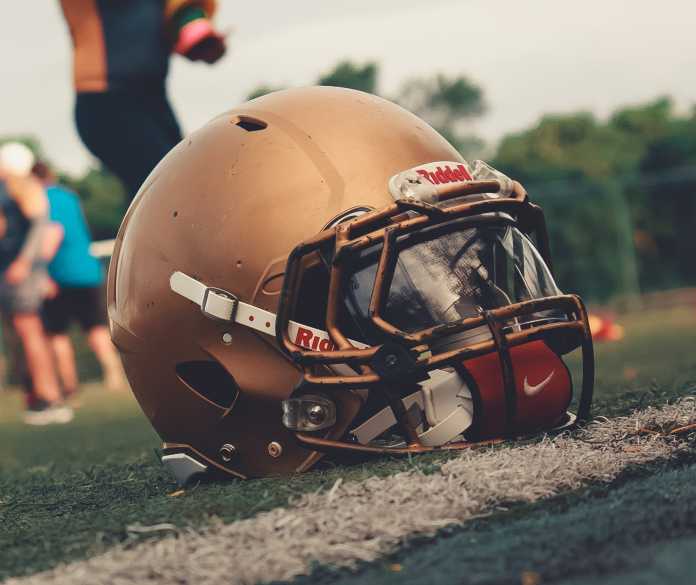 A good linebacker corps can force offenses to adapt or abandon an aspect of their gameplan, and successful ones are found at all levels of the game, from the smallest classifications to the largest. These 10 Georgia high school linebackers will be the driving force behind such chaos for their respective teams in 2022.
1. CJ Allen – Lamar County
Just over a month ago, Allen committed to play football at Georgia. At Lamar County, he played running back as well as linebacker, developing his instincts and physicality in the trenches. Allen is quick with a 4.62 40-yard dash time, and his ball skills make him a threat against passes thrown over the middle. Expect this multi-sport athlete to make a big impact during his senior year and subsequently with the Bulldogs.
2. Sammy Brown – Jefferson
Brown, 2024's top-rated linebacker, facilitates much of Jefferson's offense and defense. The Commerce transfer rushed for over 750 yards and 11 scores last season while making significant, game-changing contributions defensively. He's already one of the best Georgia high school linebackers in 2022, and with two seasons of high school football remaining, Brown could end up as the state's highest-rated prospect by the time he graduates. He has offers from every notable college football program, with Georgia and Alabama currently drawing the most attention.
3. Raul Aguirre – Whitewater
Aguirre is a four-star recruit headed to Miami after his last year at Whitewater. His reaction time and closing speed have made him a menace with the Wildcats, who he helped lead to an 11-2 record, a quarterfinals berth, and the second-best season in school history last year. "Popo," as he's fondly known, exhibits great physicality in tackling situations, but can also drop back in coverage against tight ends. He's a well-rounded pickup for Miami.
4. Dee Crayton – Denmark
Denmark was one of the best defensive teams in 7A last season, holding opponents to under 14 points per game. Crayton was the leader of that pack, racking up 91 tackles to accompany 14 tackles for loss and four sacks. Crayton is on the smaller side among the best Georgia high school linebackers in 2022, but he makes that up with unmatched athleticism and hands. There's no surprise regarding Crayton's decision to continue his career after high school with the Clemson Tigers.
5. Jamal Anderson – Mill Creek
Son of the Atlanta Falcons' great of the same name, Anderson decided to keep his talents on the defensive side, unlike his father. The Clemson commit was an all-state selection last season and totaled nearly 80 tackles as an outside linebacker. Anderson has a quick burst on blitzes, which resulted in four sacks last season. He also snagged two interceptions, making him an all-round threat from a very flexible defensive position.
6. Grant Godfrey – North Gwinnett
Godfrey has statistically improved every season in high school. Last season, he recorded 68 tackles and six sacks. Granted, running backs struggled to get by four-star DT Kayden McDonald, but when they did, Godfrey shut down any forward progress. The four-star linebacker is currently projected to go to Kentucky, but Tennessee also remains an option. His patience and power are key for a stellar North Gwinnett front seven that has the potential to be one of the state's best in 2022.
7. Whit Weeks – Oconee County
The speedy LSU commit burst on the scene last season with a stunning 134 tackles last season. Weeks prevents almost every run from reaching the secondary, and he has quietly improved his coverage skills as well, snagging four interceptions in the past two seasons. Weeks also competes in track and field, so his agility and endurance will be refined during a likely dominant senior season with the Warriors.
8. Myles Graham – Woodward Academy
Graham transferred into Woodward Academy after a stellar freshman season at Evangelical Christian in Fort Myers (FL), where he made a whopping 130 tackles, forced two fumbles, and intercepted one pass. This accompanies nearly 600 rushing yards and over 200 receiving yards on offense. Graham will be an instant impact for the War Eagles, and his recent Alabama offer indicates future interest for the four-star playmaker.
9. Everett Roussaw – Cedar Grove
Roussaw was an integral part of a state championship Cedar Grove squad last season. He is a physical presence not afraid to play near the line and disrupt plays in the backfield. Roussaw thrives on the outside, especially in run stopping. In late June, he decommitted from Arkansas, opening several other possible college options. He'll be thrust onto a larger stage as Cedar Grove handles a gauntlet schedule this season.
10. Jalen Smith – Grayson
Smith had a record-breaking season with the Rams last season, notching over 170 total tackles and 10 sacks, and earning All-State honors. Blocking a rushing Smith is nearly impossible, and he helps form a deadly front seven for Grayson this season. As one of the best Georgia high school linebackers in 2022, the Tennessee commit is sure to garner more attention soon, with the possibility of more big-time college offers on the way.