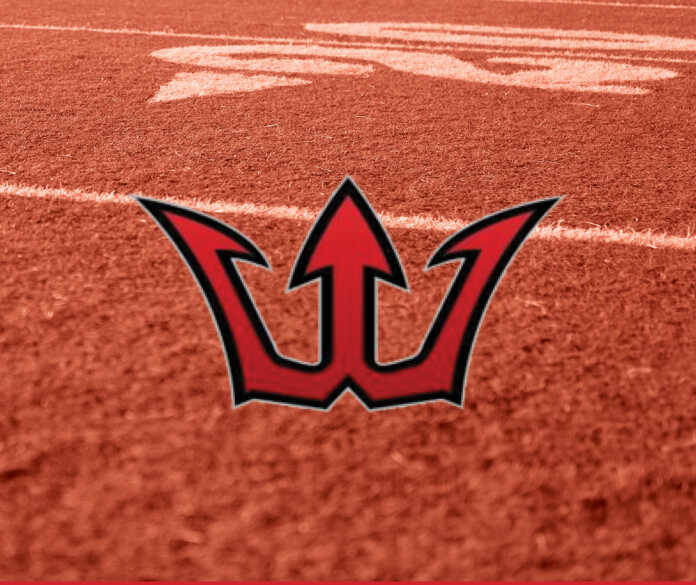 This week's ITG Next Florida "4 Questions" guest is Williston head football coach Robbie Pruitt, who just completed his first season at the Gainesville school. Pruitt began his career in Florida, winning seven state championships in the Sunshine State before taking his coaching talent to Georgia. There, he continued his winning ways at two separate schools, first at Fitzgerald High, taking the Purple Hurricanes to the state finals in his first season in 2000, then at Coffee High in Douglas. He led the Trojans to the state championship game in 2017.
Returning to Florida last year, Pruitt took over a Williston football team that had won just one game the year before. Under Pruitt's direction, Williston won its first 10 games before losing to Wildwood in the playoffs. ITG Next caught up with the Red Devils head coach for a few words:
Q. Coach, it's always an honor to talk to you, and I appreciate you taking a few moments to chat with us. Let's talk about your first football season at Williston, when you came in and won 10 games. Did you think you'd be able to have this kind of success so quickly?
A. To be honest, I had no idea. I know they had been very competitive when I was coaching at Union County in the '90s. In 1996 we played them in the semifinals and it was a tougher game than the state championship was. I knew it was a great community and that it could be a special place.
Q. What were some of the things you did to start with upon arriving at Williston to get the football program moving in the right direction?
A. The first thing we did was to implement a strength, speed, agility and nutrition program. We also raised the funds to build a new weight room furnished with new equipment. Our players bought into our culture and worked their tails off in the aummer.
Q. Let's talk about some of the key guys who were a big part of the team's success last season, and who will be back this year?
A. Defensively we got great production from senior Ed Wesley, a free safety. Ed was a First Team All Area player and a leader in the back half of our defense. Senior Trace Clemenzi (linebacker) was also a First Team All Area selection and gave us a strong presence in the middle part of our defense. Junior Ira Warren was our most consistent lineman on the defensive front and was a strong leader as well.
Offensively, senior running back Kyree Edwards was the Gainesville Sun Offensive Player of the Year and was our workhorse. He had 1,718 yards rushing (14.1 average), 7 catches for 81 yards, and 32 TDs, and he was a great competitor and leader. Junior quarterback Shooby Coleman was 41-of-63 for 813 yards, 12 TDs, and 1 interception, and he had 17 carries for 172 yards and 6 TDs rushing. Shooby had a great year leading us at quarterback. He is very consistent and made big play after big play for us. He had a great temperament.
Junior Javon Brown was our top receiver. He had 16 receptions for 287 yards and 5 TDs. Javon has D1 potential at 6-4 with great hands and route running. Junior center Wyatt Woodford is coming back and did a great job anchoring our offensive line. He was very versatile for us and played pulling guard and center. He had 23 pancakes and has great get-off. We have 10 starters coming back on offense and seven back on defense.
Q. How long do you plan to stay here at Williston?
A. I have really enjoyed Williston. The players and parents, as well as the administration and community, have been awesome. Super support for our team. I am very grateful and enjoy being here very much.
I think we are a lot closer than we were. Our goal is to build the culture and do things the right way through hard work and sacrifice. As long as we keep working, we hope to be one of those programs that are consistently in the hunt.