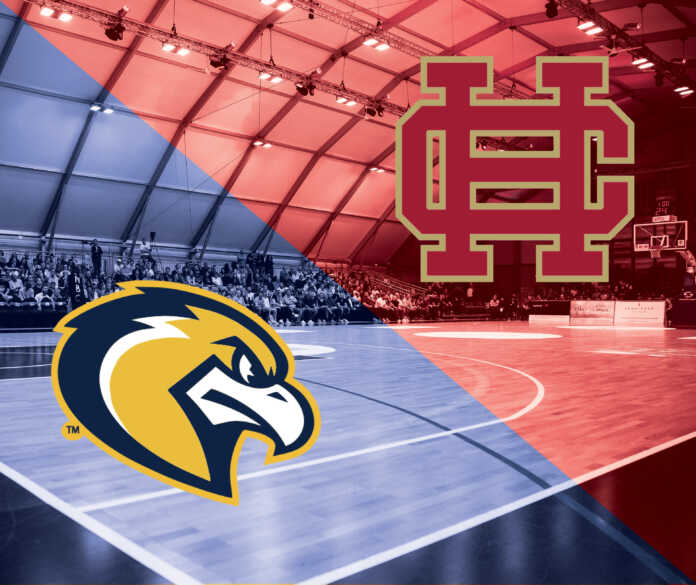 Well into region play statewide, only two Georgia high school basketball teams remain undefeated: Eagle's Landing and Christian Heritage. Ranked No. 4 and No. 6, respectively, in our Georgia Top-25 at the time of this writing, both squads have played nearly perfect ball all season long, racking up a combined 37 wins.
An undefeated campaign by Eagle's Landing this deep into the Georgia high school season is relatively unsurprising. The Eagles have not lost more than four games in a year since the 2018-2019 season. They have made quick work of most opponents with an explosive offense that has topped 70 points in 10 of their 20 victories. Defeats of North Gwinnett, St. Pius X, Marist, Buford, and Greenforest have constantly kept the Eagles in the conversation for the best squad in 5A, but Kell's resurgence has taken center stage.
Unlike many of Georgia's high-powered teams, Eagle's Landing has not benefited much from star talent. According to 247Sports, only point guard David Thomas, a Mercer commit, is rated as a three-star. No other player is ranked on the site.
Regardless, the Eagles receive contributions from all players, starters and bench. While Thomas is the primary ballhandler, Kenny Brayboy and Chris Morris solidify the paint, while guards Khylan McKennie and Clark Mastin dissect defenses with drives inside. Elijah Robinson provides a dominant defensive presence off the bench, ideal for lower-scoring affairs. Eagle's Landing consists mainly of juniors and seniors, and that experience will surely pay off deeper into the playoffs as they strive to finish undefeated in Georgia.
A 17-0 start for Christian Heritage comes as a surprise to many. The Lions are nestled in a top-heavy Class A-D2, but have held their own with several clutch performances. That has come by way of a stellar defense that has held seven opponents to fewer than 50 points. Close victories over Hamilton Heights Christian and Tyner Academy, two Tennessee squads, were the product of an active defense and several forced turnovers.
Despite lacking the strength of schedule other teams within their classification possess, the Lions have proved their worth by dominating mid-level opponents. Their game-to-game consistency has been excellent so far, but that will be put to the test in their final regular season matchup against Greenforest.
The Eagles feature two players over 7 feet tall, while the tallest Lions stand at just 4 inches over 6 feet. Regardless of the outcome, Christian Heritage will head into the playoffs with their best record in several years. The benefit of a suffocating team defense may carry them through the earlier rounds, but the challenges will begin in the quarterfinals.
The Lions lack the experience other programs have, as six sophomores dot the roster. If they can receive more offensive contributions from their young athletes in close games, Christian Heritage could emerge with its first undefeated state title in school history.