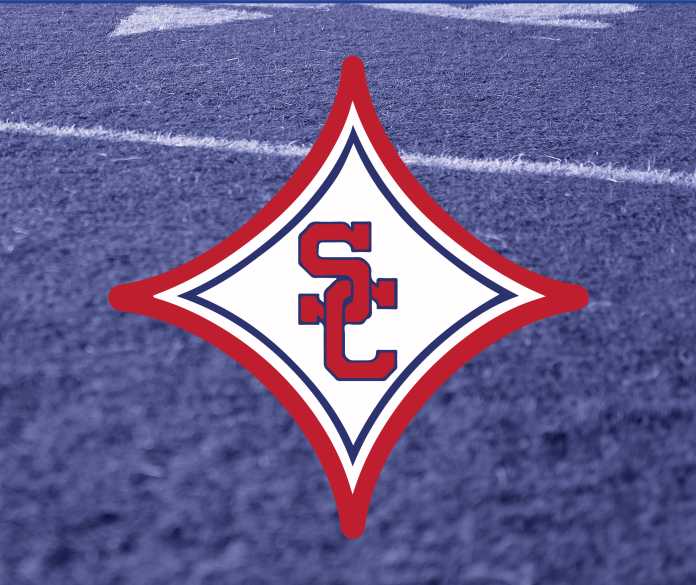 Patriots Seek to Take Care of "Unfinished Business" in 2022
Coach Brett Garvin and his Sandy Creek football team were riding high into the Class 3A state playoffs last year after defeating region rival and eventual state champion Cedar Grove in the regular season finale. Then a first-round loss stunned the Patriots, sending them home much earlier than they expected. Now, the coach talks about working harder as Sandy Creek gets ready for the 2022 season.
Q: Coach, you have enjoyed more than 20 years there at Sandy Creek, and you are getting ready for your sixth season as head football coach. What makes Sandy Creek such a great place to coach at for as long as you have?
A: The kids, parents, and all the support staff, from superintendent down to the custodial staff, everyone here enjoys this school and we all have a phenomenal working relationship.
Q: Let's talk about last year. You beat region foe and talented Cedar Grove to end the season, but then suffered a first-round loss to Dawson County. How disappointing was that loss, based on how successful the regular season was?
A: It was extremely disappointing as a coach, and I could see it on the players' faces. But we have taken that disappointment and turned it into a motivational experience, and our players now understand that it can be taken away from you at any minute. I believe it drives our kids to work harder.
Q: Lets talk about the group you have returning this year. How do you feel about the talent level that's back?
A: We have a fantastic group of young men this year. Never do they ask why, how, or when – they simply respond, "Yes sir, let's get it done!"
Q: How has the offseason, with spring practice and summer workouts so far, been for your Patriots squad?
A: The kids have come and have been on a mission to get unfinished business complete. I could not be more proud of our players, and am really excited to see what these young men can accomplish.