We tell you everything you need to know about the 2022 Tift County football team in this preview. We take a look at roster changes and what fans can expect from the team this season.

2021 Stats
Overall Record: 6-5
Points Scored: 191
Points Against: 189
Key Losses
The Blue Devils suffered big losses in both quality and quantity. Gone are several All-Region selections who were top performers on last season's team. The biggest loss is five-star DL Tyre West. An AJC Super 11 pick last season, West was a tour de force in the middle of the line for the Devils during his career at Tift, and his presence will certainly be felt. West signed with the University of Tennessee.
All-Region pick Bubba Ellis was another solid DL, and with West they helped to form an ironclad defensive front. Jackson Strickland, the Region 1-7A Utility Player of the Year, will be missed in a lot of ways, as he was able to master several positions, including QB in region play. All-Region defenders Bernard Tindall, Lucky Smith, Josh Singleton and DT Ethan Jackson all graduated. All-Region offensive linemen Ross Tanner, Liam Gray and Corey West also move on from the Blue Devil program via graduation.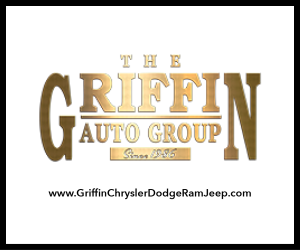 Who's Back
Tift will have Tyler Parker returning to the team this year, and his ability to line up at several positions will be a big bonus for Tift County. Listed as a WR, Parker can, and has, played QB. Last season he rushed for six TDs and threw for another four. His ability to score will be needed more than ever this season.
Another offensive player returning this season is OT Quinnard Walker. The remaining top returners according to Head Coach Noel Dean include a couple of All-Region cornerbacks, Za'Morian Brown and Taylan Morrow. All-Region DL Jacoiley Nathan, who along with West and Ellis gave Tift County an iron-clad defensive front last season, will be returning in the middle of the D-line this season.
What To Expect
Tift will have to rely on several underclassmen to rise to the occasion this season, as Dean points out about the heavy losses to graduation.
"We will be young and trying to overcome the loss of a large senior class," the Blue Devils second-year head coach said. "We are hopeful and a hardworking group."
Tift County will have the benefit of not having a young team facing another year of region 1-7A opponents, as the Devils move to Class 6A in 2022. Tift County will join Houston County, Lee County, Northside (WR), Veterans, and fellow region newcomer Thomas County Central. Dean is a veteran coach with multiple state championships on his resume, so he has been a part of challenges like the one he will face this season.
Prediction
Look for another six-win season for the young but hungry Blue Devils in 2022.
Want to get the latest news and opinions in the Georgia high school sports world before anyone else? Subscribe to our email newsletter!