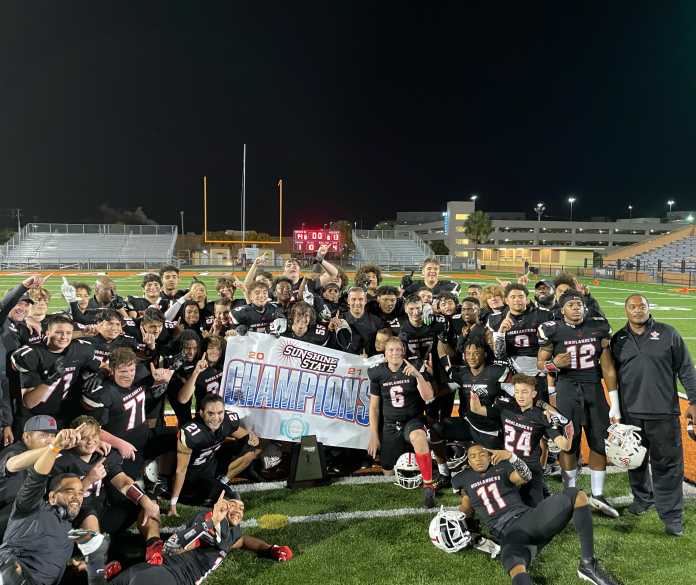 In this new installment of ITG Next's 4 Questions series, we speak with Lake Highland Prep football coach Ben Bullock about the Highlanders' 2021 season and look ahead to the 2022 campaign.
Q: This Highlanders team obviously had a very impressive 2021 season. As you look back now, what did that group mean to this Lake Highland Prep football program overall, and what will you miss about them the most?
A: The bond between that team and our seniors. The 2021 team responded with great discipline through a difficult stretch of time, COVID, etcetera, which led to a great outcome.
Q: Looking ahead to the 2022 season, what excites you most about this group and what you could accomplish this year?
A: I'm very excited about the returning young players from 2021, adding a few key plays and building this new team from the fall.
Q: Who are some names that could step into bigger roles for your team this season?
A: Romelo Ware, Camren Ware, Daniel Williams, Zion Garcia, Jeremyah Libema, Jaydon Libema, Josh Perry and Karson Siqueiros-Lasky.
Q: This Highlanders team has a few notable road games in 2022, including trips to Bishop Moore and Foundation Academy during the regular season. How do you feel those matchups could benefit the team later in the year?
A: They are both great programs that are well established. We want to compete against some of the best private schools in the area. This will be critical to the development of our younger players.