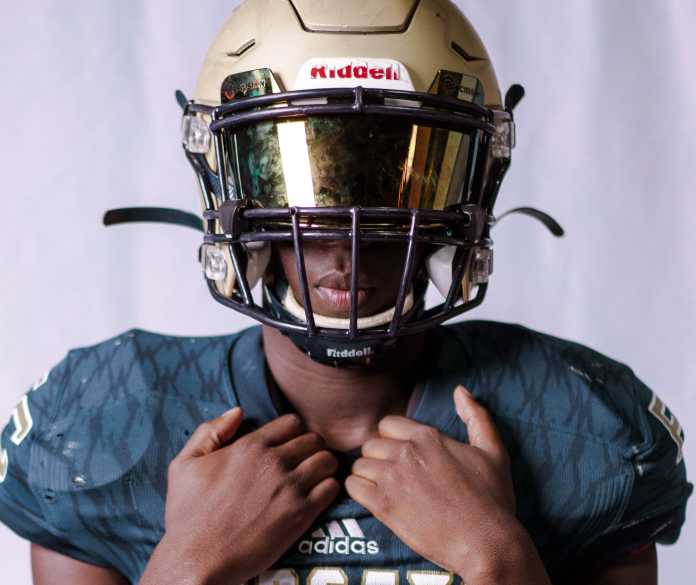 Our guest this week is Early County Bobcats head football coach Joel Harvin. This will be a different season for Harvin, his sixth at Early County. He and the Bobcats have exited Class 2A for Class 1A-Division II, where they'll compete in Region 1. Here are his thoughts about that topic and more.
Q: Coach Harvin, let's talk about your team moving from Class 2A, where you guys were a member of the tough Region 1, down to Class 1A this season. Do you think this will create more of a competitive balance for this Early County football team in 2022?
A: I think we are in a region where we belong. Our school numbers keep dropping, and enrollment has continued to decline in the past few years. We do not have a secret system that keeps our enrollment numbers low, nor do we have other schools in the county to which they can transfer or receive transfers from.
Q: Let's talk about your new region. Who are some of your new region foes this season?
A: We regain some of our old rivalries with Miller, Seminole, Mitchell, Terrell, and Randolph Clay, while also adding a new opponent in Baconton Charter.
Q: It looks like the season could be really good and really challenging from a personnel standpoint. Several key contributors return from last year on offense, including starting quarterback Ashtyn Grimes and your starting running backs from last season, all of whom are juniors, right? Then the defense will see, I think, only three or four guys coming back. What are your thoughts, Coach?
A: Yes, we return eight starters on offense and are still probably considered a little young at those positions. We look for some of that experience to get us through some of these tough games early on. On defense, we are returning about four starters. We replace all of our secondary and most of our linebackers from last year. We have done a good job of developing depth over spring practice, as well as summer practice, and have created some competition for all of the spots that need to be filled on the defensive side of the ball.
Q: As we enter the final camp days, talk about this offseason – how have things been? Do you feel good about the offseason strength and conditioning of your Bobcats? What's your gut feeling about your Early County football team heading into the 2022 season?
A: Our kids love to compete when they are in the weight room, and our coaches do a great job of motivating them while they are in the weight room. As far as the season is concerned, we will lean on our seniors to guide us through. We open up in region play and must be ready to go from Game 1. We hope to stay healthy and compete for the region championship.