We tell you everything you need to know about the 2022 Wolfson football team in this preview. We take a look at roster changes and what fans can expect from the team this season.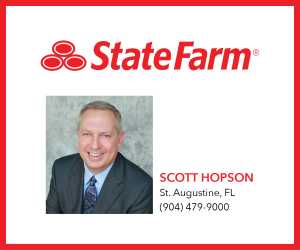 2021 Stats
Overall Record: 2-8
Points Scored: 164
Points Against: 361
Key Losses
The Wolfson High Wolfpack are in good shape, graduating just three seniors from last year's team. They are DE/OT Aiden Winslow, DT Earnest Soles, and DE Kris Mason. Everyone else from last season's Wolfpack team is back. Wolfson's former head coach, Dennis Bettinger, resigned following last season, "citing differences with the state and the Gateway Conference." Bettinger was 11-27 in his four seasons with the Wolfpack, including a 7-3 finish in 2019.
Who's Back
Returning to the Jacksonville area to coach the Wolfpack is Step Durham, who went on to play for Georgia Tech and the Kansas City Chiefs in the NFL. Durham will attempt to get Wolfson back to their winning ways of that 2019 season.
To do that, Wolfson will rely on several key returning senior starters from last season's team. That group includes starting QB Aiden Nicholls and RB Tyler Terry, as well as WR Ryan Horton and RB Daniel Davisson, who has committed to Thomas University to continue his football career.
Also being rewarded with an offer to play football at the next level is senior OT/DE Alijah Robinson, who has committed to MTI Prep in South Florida. Defensive senior standouts returning this season are OLB Dallas Kemp and MLB Eric Sheets. Three players to watch for who could make an impact this year are sophomore ATH Jordyn Bell and juniors Nicholas Damone (DE/TE) and Colin Maxwell, a DB.
What To Expect
The Wolfpack were young and inexperienced last season, but that trial-by-fire campaign should bode well for this season's team. They have a new coach who was one of the top recruits to ever come from the Jacksonville area. Look for Step Durham to rally his new team to play harder than they ever have. The new Metro district could be a challenge with Bolles, Bishop Kenny, and Episcopal joining Wolfson in the new 2M-2 district.
The Wolfpack's offensive line coach and run game coordinator, Mike Gloster, known as "Coach G," told ITG Next Florida things have gone well so far, but the new staff expects more team unity: "This offseason has looked good. The biggest thing was setting up a new standard, and for us that was being on one accord from the time we arrive until the next time we arrive, and every time after that. It's called being a unit," the coach said.
Prediction
Better days are here for the Wolfpack: Twice the wins and a 4-6 record.
Want to get the latest news and opinions in the Florida high school sports world before anyone else? Subscribe to our email newsletter!