We tell you everything you need to know about the 2022 Bishop Kenny football team in this preview. We take a look at roster changes and what fans can expect from the team this season.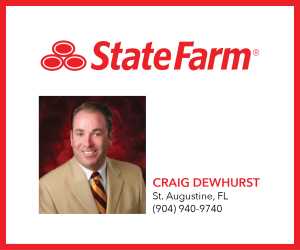 2021 Stats
Overall Record: 7-3
Points Scored: 319
Points Allowed: 176
Key Losses
The biggest losses for the Crusaders are on the defensive side of the ball in linebacker and leading tackler Baylor Newsom, and safety Cory McCalip, who also ranked among the team leaders in tackles. Linebacker Christopher Devenny is also a key name on defense who has since moved on, as well as Brian Gjoka and Will Petre.
Offensively, Bishop Kenny lost two key playmakers in Brad Miller and Andrew Tabor, as well as another key name in Bayani Diokno, who saw time at running back. Miller led the Crusaders in carries during the 2021 season, while Tabor led the team in receptions and added a significant number of carries at running back.
Who's Back
Bishop Kenny has a lot of talent back, with quarterback James Resar one of the biggest returning contributors; he led the Crusaders in both passing and rushing a year ago. Leading wide receiver Jayden Harris also returns, as does another key name in Jackson Burnett.
On defense, arguably the biggest returning player is rising senior Boyd Curry, who collected 52 tackles while leading Bishop Kenny with four sacks last season. Two key names along the defensive front, Cooper Howe and Alan Perez, also return, along with a few others who also saw time on defense, including Michael Leonard and Kolbe Sexton.
What to Expect
Bishop Kenny made a playoff appearance a year ago, but fell in the first round to Wakulla, 52-24. The Crusaders have enough talent, especially on the offensive side of the ball, to be a contender again in Class 2M-Region 1.
Expect the Crusaders to receive big seasons from some of their returning names such as Curry, Resar and Harris, and for Bishop Kenny to be in position to return to the playoffs again this season, possibly making a deeper run compared to a year ago.
Prediction
Bishop Kenny will win eight games and make a playoff appearance.
Want to get the latest news and opinions in the Florida high school sports world before anyone else? Subscribe to our email newsletter!