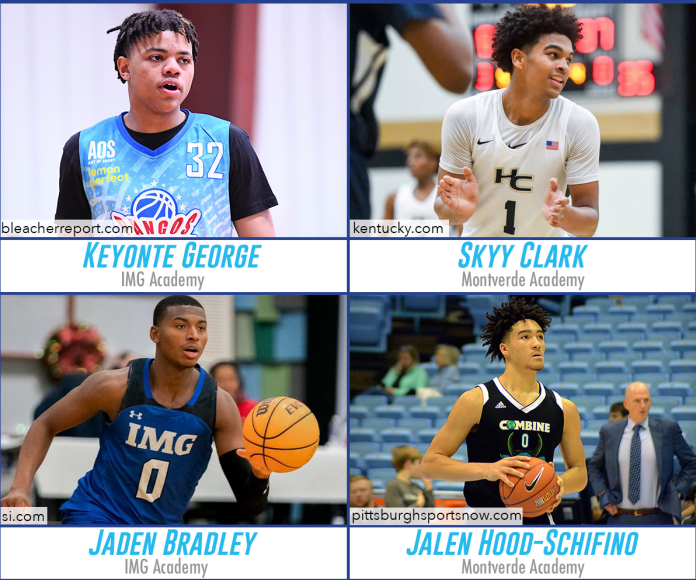 Who Is the Top High School Guard in Florida?
The state of Florida is loaded with basketball talent at the high school level as we enter the 2021-22 season, with Montverde Academy and IMG Academy as the clear top two teams talent-wise. Both high school teams are loaded with depth, particularly at the guard position, but which guard is the best in Florida?
All four of these players are considered five-star prospects, as well as Top 20 overall players nationally. While no answer would be a wrong answer with these four talented and versatile playmaking guards, who would you label as the top guard in Florida: Keyonte George, Skyy Clark, Jaden Bradley, or Jalen Hood-Schifino?
Written by: Matt Melton