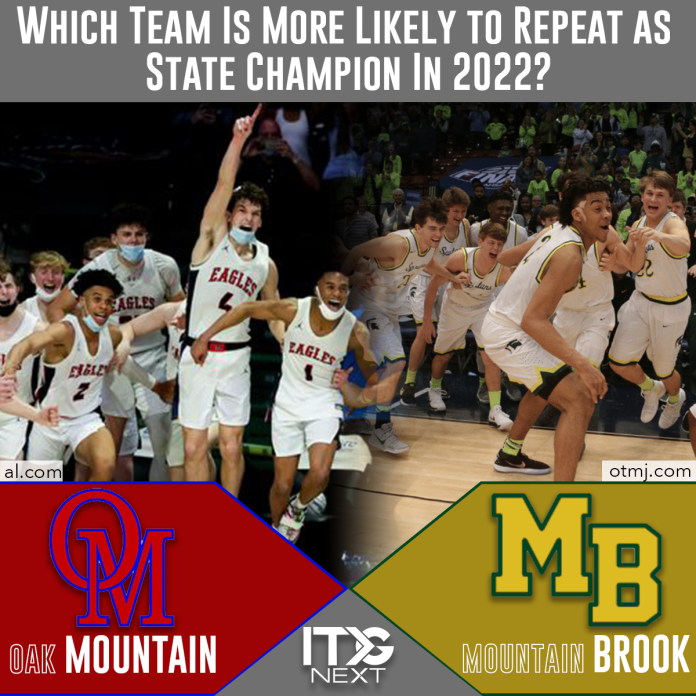 As the 2021-2022 Alabama high school basketball season is about a month away from truly tipping-off, which of these two defending state champions is more likely to go back-to-back this season?
Is it defending 7A state champion Oak Mountain, who returns a roster headlined by one of the best players in the state in center Will Shaver? Or is it defending 6A state champion Mountain Brook, who has won a state title in four of the last five seasons?
While there is obviously a chance that both teams go back-to-back as Alabama high school basketball state champions in 2022, who would you pick if you had to choose one?
Written by: Matt Melton