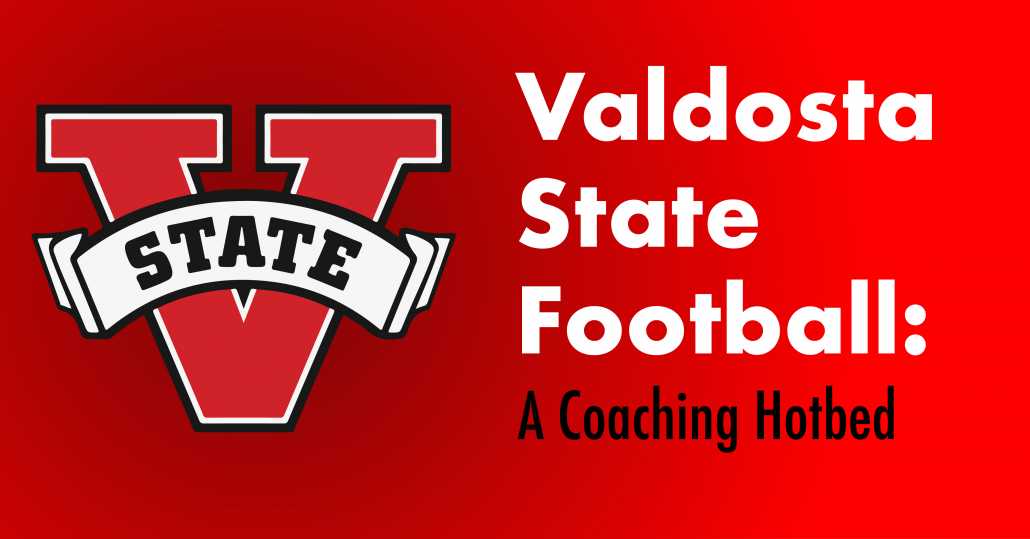 Valdosta State football has been a Division II powerhouse in their 39-year history. From their start in 1981, the Blazers have won four national championships since 2004, and they've consistently had revolutionary offenses that paved the way for what college football looks like today.
It started at the top, with Athletic Director Herb Reinhard, who has been at Valdosta State since 1992. He's been in charge of hiring the staff of the athletic programs, and he's been great at hiring football coaches.
It started with his first season, when he brought Hal Mumme with him in 1992. Mumme was 40-17-1 as the head coach of the Blazers, but he brought with him the revolutionary offense called the "air raid." He, offensive coordinator Mike Leach (now the head coach at Mississippi State), and quarterback Dana Holgerson (now the head coach at the University of Houston) developed what is now the most used offense in college football.
The air raid uses multiple shot gun sets to spread the field and uses intricate crossing routes and quick passes to create easy passes for the quarterback. The offense's strength and philosophy is that passing is the best offensive play, and you'll see quarterbacks throw 50-60 times a game in an air raid offense. 
Not only did the Blazers start winning, but the well-known offense we see today began to take shape. Chris Hatcher won the Harlon Hill Trophy for top player in Division II. When that staff moved on in 1996, the plan had been in place. Chris Hatcher, now the head coach at Samford, won two national championships with Kirby Smart (University of Georgia head coach) and Will Muschamp (University of South Carolina head coach) now on staff. David Dean replaced him and won a national championship, and Kerwin Bell, former Florida Gator quarterback, also won the school's fourth championship in 2018 before moving onto the Division I level. 
Valdosta State is the stepping stone for a lot of great careers for these coaches. Leach is one of the school's three former coaches now headlining an SEC school, and the Blazers continue to be one of the best football teams in the area. They were once again the No. 1 team in the country for the majority of the year before an upset in the second round of the Division II playoffs under first-year head coach Gary Goff, who played for VSU under Mumme and Leach.
VSU's football program continues to stand out, but losing those great head coaches is down to one thing: the inability to compete financially with Division I schools. 
IS that what's holding the Blazers back from making that leap to D1? They clearly have the infrastructure to compete with anyone.  
Written by: Kyle Grondin
https://itgnext.com/wp-content/uploads/VSU-Web.jpg
2625
3125
Kyle Grondin
https://itgnext.com/wp-content/uploads/ITGNext-logo-Black-and-Cyan-300x186.png
Kyle Grondin
2020-01-21 12:34:22
2020-01-21 12:55:10
Valdosta State Football: A Coaching Hotbed