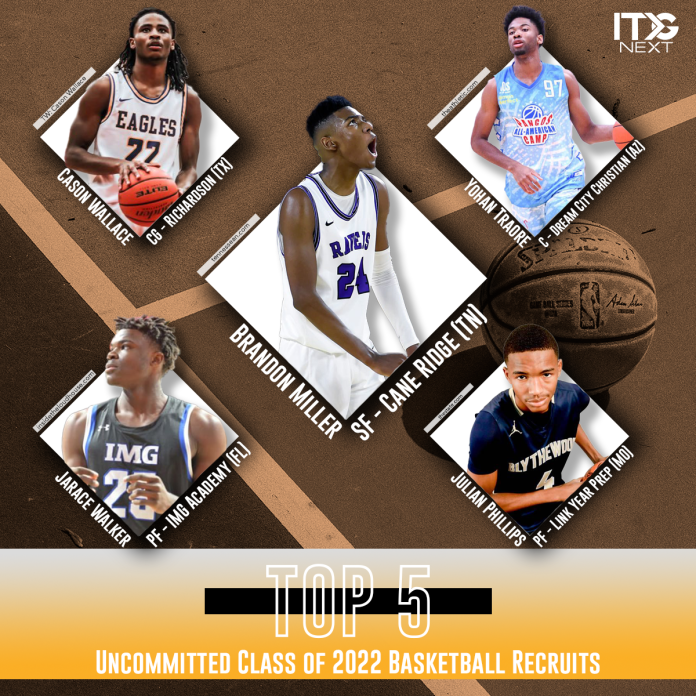 With many top Class of 2022 basketball recruits having announced their commitments in recent weeks, here is a look at the Top 5 uncommitted recruits remaining in the country, according to the 247Sports Composite.
Each member of this group is rated as a five-star prospect with Richardson (TX) guard Cason Wallace as the highest-rated uncommitted player. While Wallace is the clear top uncommitted guard, the same can be said for Dream City Christian (AZ) center Yohan Traore who is the top uncommitted player at his position.
Three forwards also remain uncommitted in Brandon Miller, Jarace Walker, and Julian Phillips, with Walker rated as the No. 1 overall power forward in the country.
Written by: Matt Melton