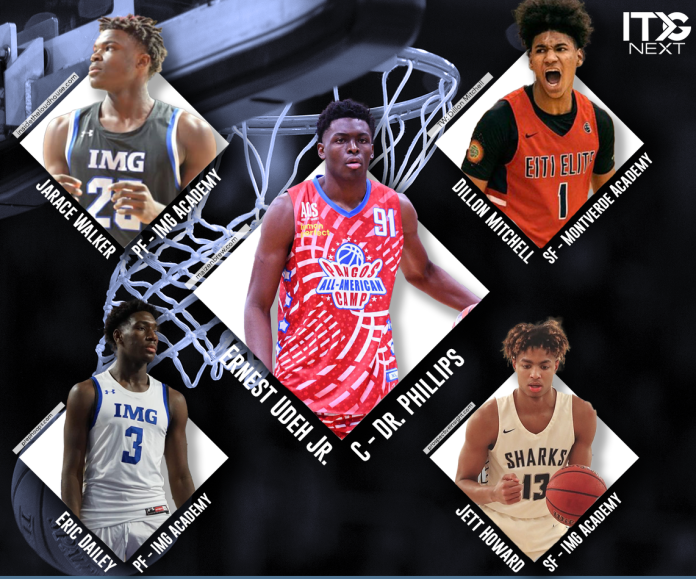 Top 5 Uncommitted 2022 Basketball Recruits in Florida
With a few recent notable commitments from top stars from the state of Florida such as Vince Iwuchukwu and Jaden Bradley, here is a look at the top five recruits from the Class of 2022 from the state that currently remain uncommitted.
The top remaining uncommitted player from the state of Florida is IMG Academy power forward Jarace Walker. Rated as a five-star prospect, Walker is also rated as the No. 13 overall player in the country, according to the 247Sports Composite.
Joining Walker is another five-star in Montverde Academy small forward Dillon Mitchell, while other notable four-stars including Dr. Phillips center Ernest Udeh Jr and IMG Academy forwards Eric Dailey and Jett Howard also remain uncommitted.
Written by: Matt Melton