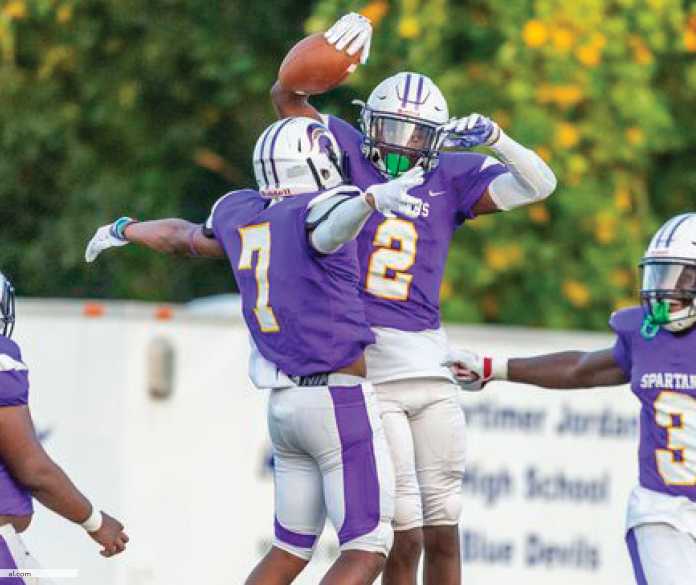 The Best Game from the Class 6A-1A Semifinals in Each Classification
The lone games that will happen this week in Alabama high school football come from semifinal matchups in Classes 6A-1A. Here is the best game from each classification this upcoming Friday night.
6A – Mountain Brook vs Clay-Chalkville
Arguably the top overall game in the state this Friday night, Mountain Brook hosts Clay-Chalkville in a matchup of what are arguably the two best teams in Class 6A. This game features the dominant Spartans defense facing-off against the high-powered Clay-Chalkville offense led by quarterback Khalib Johnson.
5A – Pleasant Grove vs Fairview
Fairview is coming off a 44-27 win over Parker in the quarterfinals, and now face Pleasant Grove who has dominated their three playoff games so far. A battle of one-loss teams, this game features a Fairview offense averaging 44 PPG facing the Spartans offense that has only allowed a combined 21 points across their last three games.
4A – Madison Academy vs Oneonta
Oneonta are coming-off back-to-back impressive wins over Gordo and Brooks, but now travel to face Madison Academy who has won every game since dropping their season-opener. Oneonta has looked impressive in recent weeks, but a road game to face the Mustangs is arguably their toughest test yet.
3A – Montgomery Catholic vs Montgomery Academy
A rematch of a 2020 Class 3A semifinal, Montgomery Catholic and Montgomery Academy meet for the second time this season as Catholic won 42-0 back in late-September. While a Montgomery Academy win is always a possibility, it will be tough against a dominant Knights team led by running back Jeremiah Cobb and linebacker TJ Dudley.
2A – Cleveland vs Mars Hill Bible
The Class 2A playoffs has seen numerous upsets so far with Highland Home picking up the most-notable wins. While Highland Home/Clarke County is an intriguing matchup, Cleveland hosting Mars Hill Bible is by-far the top game this week.
1A – Brantley vs Sweet Water
Arguably the top two Class 1A teams for the entire season, Brantley and Sweet Water meet in a highly-anticipated semifinal matchup between two undefeated teams. Sweet Water has outscored opponents a combined 564-84 so far this season, but a road matchup at Brantley is certainly a tough test to reach the 1A state title game.
Written by: Matt Melton