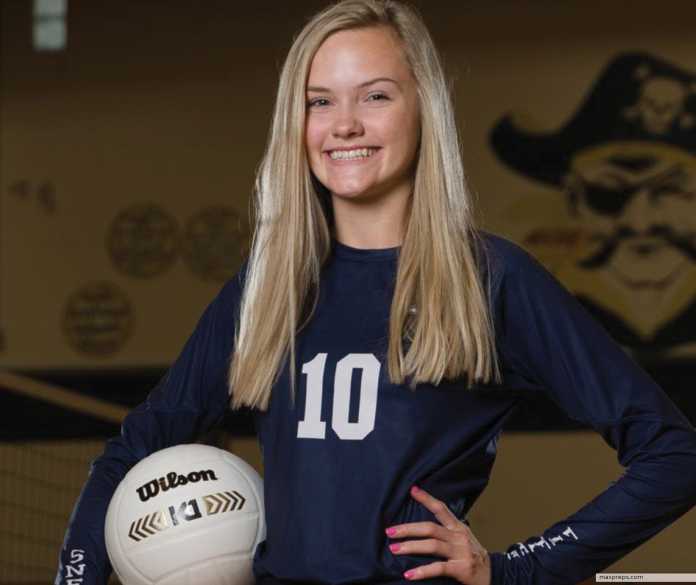 Sneads' Taylor-Reese Howell Named ITG Next Florida December Female Athlete of the Month
With the 2021 Florida high school volleyball season officially at an end, we can now look back at the year that was. Few players from across the state were more impressive throughout the year than Class 1A state champion Sneads senior Taylor-Reese Howell, who was named our ITG Next Florida Female Athlete of the Month for December after receiving 51.65% of the votes.
Among the state leaders in multiple statistical categories for the year, Howell entered the Class 1A state volleyball playoffs having already had a phenomenal 2021 season. Beginning the month with the Pirates' first-round matchup against Cottondale, Howell continued her strong play in Sneads' 3-0 win by collecting a total of 13 kills, two blocks, and 10 digs.
Howell went on to post her best showing of the season in the Pirates' quarterfinal 3-2 win over Blountstown, collecting a total of 31 kills, three blocks, and nine digs, with her 31 kills as the second-most of the season.
With Sneads in the Class 1A semifinals, Howell and the Pirates posted a dominant 3-0 win over Dixie County to reach the state championship, where the senior posted 15 kills and three blocks. Howell capped a phenomenal 2021 season with an impressive showing in Sneads' 3-2 state championship win over Taylor, where she added 24 kills, five blocks, and 11 digs.
In Sneads' run to the state championship in November, Howell collected a total of 83 kills, 13 blocks, and 31 digs across 16 sets played. Howell added a +50% kill percentage in three of four contests and approached season highs in a few statistical categories.
A 2021 season that concluded with a strong November and a state championship, congrats to Sneads senior Taylor-Reese Howell, our ITG Next Florida December Female Athlete of the Month.
Written by: Matt Melton