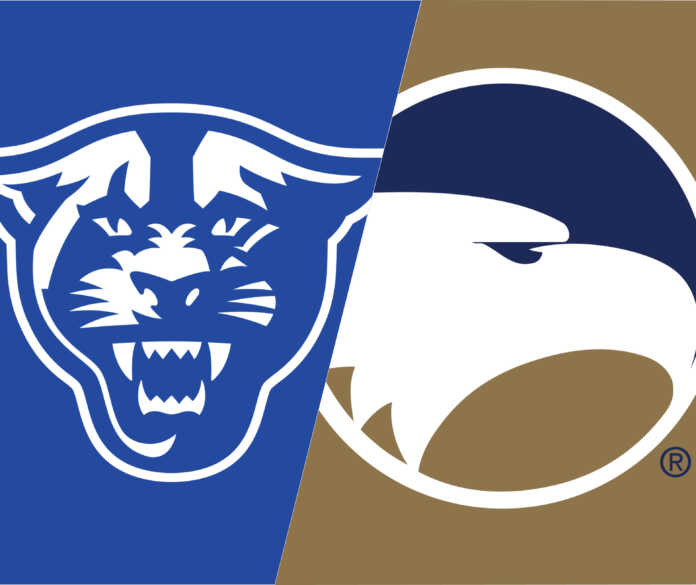 After clinching a bid in the NCAA Basketball Tournament last season and handling Gonzaga through one half, Georgia State has cooled off. The Panthers sit below .500 with 12 losses and just 9 victories as of January 30. The opposite can be said of in-state rival Georgia Southern. The Eagles have not been particularly outstanding the past two years, but this 2022-2023 campaign has provided hope that they'll return to their pre-COVID form of 20 wins annually.
Head-to-head, Georgia Southern holds the advantage this season, having beaten the Panthers in Statesboro by 6 points, 58-52. The season series, however, is not complete. As a Sun Belt rival, the two squads will face off again on February 2 in Atlanta, with revenge on the mind of the host Panthers.
As expected of two Georgia-based programs, several high school basketball alumni from within the state are represented on both squads. In the teams' first meeting, Brenden Tucker of Georgia State played all but one minute, finishing with 10 points and a pair of blocks, assists, and rebounds. Tucker starred at Archer and Dacula in Gwinnett County and was a first-team all-state selection as a senior, posting over 20 points per game.
Jamaine Mann and Ja'Heim Hudson were forces on the boards for the Georgia State against Georgia Southern, combining for 14 rebounds. Mann was an integral part of Dutchtown's 2020 5A state championship basketball team, averaging 17.4 points per game as a senior and more than 7 rebounds per game as a junior. Hudson was also familiar with winning state titles, which he did twice with the Wheeler Wildcats. The South Gwinnett transfer posted a double-double in the state championship his senior year and was a household name among Georgia high school basketball enthusiasts.
Surprisingly, only one player on Georgia Southern's starting five hails from the Peach State. That is Carlos Curry, an Albany native who played for Dougherty High. Curry averaged a double-double his senior season and was rated a three-star prospect, but he was held mostly in check against Georgia State. Curry had more personal fouls than points in 20 minutes of play and could manage only 3 shot attempts against a stingy Panther defense. He also was limited to just 3 rebounds, uncharacteristic of the team's leading rebounder all season.
The key for Georgia State in this rematch is bench points. In their first meeting, 50 of the Panthers' 52 points came by way of the starting five. They must diversify their offensive attack while maintaining the same level of quality defense. For the Eagles, providing good shooting looks for sixth man Tyren Moore is critical, as his 3-point percentage ranks highly among his teammates. He also is extremely careful with the basketball, turning the ball over significantly less than every starter.
Will home court prove to be a winning advantage for the Georgia State basketball team, or will Georgia Southern sweep the Panthers for the first time since 2012?