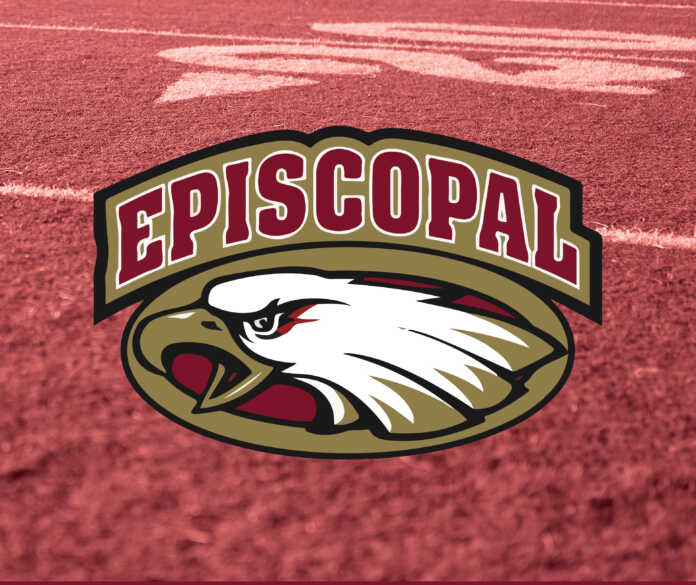 Episcopal football head coach Marcus Wells played at the Jacksonville school and has coached there for almost a decade. We asked Coach Wells about the 2022 Episcopal football season and his thoughts on the group that will return to lead the team in the 2023 season.
Q: Coach Wells, tell us about yourself. How long have you been at Episcopal and where did you coach football before landing there?
A: I am actually an Episcopal alumnus, class of 1990. I was a three-sport athlete (football, basketball, track) in high school and played a year of college football at Cornell University. I have been back coaching at Episcopal since the spring of 2013. Coach Mark Brunell hired me to be his defensive backs coach for the 2013 season.
The next season I was promoted to defensive coordinator and assistant head coach. Mark left after the 2020 season and I was promoted to head coach and program director in January of 2021. Prior to Episcopal, I coached at Booker T. Washington High School in Pensacola under Coach Chet Bergalowski. I coached wide receivers and running backs while there for two seasons.
Q: Let's talk about the past couple of seasons. You had a solid season that ended with a tough loss to Bolles. What are your thoughts? It looked like you guys were poised to make a nice run up until that point.
A: I was proud of how our season went. We played a tougher schedule against some bigger schools and performed well against them. Because of the schedule and the tough district that we were placed in, we felt prepared for the playoff game. The times we struggled this past season were when we got off to a slow start by turning the ball over. In the playoff loss and our other two losses during the season, that's what happened. It made it difficult for us to recover from. However, our team never gave up in those games and fought to the end. For that I am extremely proud.
Q: Moving forward, how many starters do you have returning from last year's eight-win team, and what do you see as the strengths and challenges for this year's team? Who are some key members returning, and who will you miss that have graduated?
A: We have 13 starters among both sides of the ball and special teams coming back. We are excited about this group and the experience they bring. They are hard workers and aren't afraid to put in the work. They feed off one another and challenge each other to be great. Our senior class was the winningest class that we've had.
Replacing a 1,000-yard receiver, 1,000-yard rusher, an experienced quarterback and playmakers at wide receiver and defensive back will be a difficult challenge for us, but one that we are excited to face.
Our 2023 team is led by linebackers Noah Cole, MJ Jenkins and Wil Holland, defensive backs Carson Magyar and Omarr Dixon, quarterbacks Nate Blair and Turner Glenn, offensive and defensive linemen Carter Trobaugh, Danzell Simpkins, Sean Wolff, Chance Faucheaux, Christian McGarity and Asher Tillett, running backs Frank Owens and Chris Rowe, wide receivers Cole Pennington, Jake Melograna and Sam Perkins, and kickers William Wright and Alexander Hillyard. We have others as well who will play major roles next season.
Q: Coach Wells, what will be the biggest priority for your Episcopal football team this offseason? Is there a specific area you want to work on?
A: Our skill position players will need to have a big offseason. Working with our strength and conditioning coaches and participating in 7v7 work is going to help those players gain the confidence they need to contribute. We are in a good place going into the offseason and look forward to making more of an impact in the playoffs.