It's in the details for the girls soccer program at St. Johns Country Day School in Orange Park, Florida. 
The program is responsible for 14 overall state championships, second in state history behind St. Thomas Aquinas High School. It holds state records for most consecutive state championship wins (11) and consecutive FHSAA playoff games won (55). This year alone, the team outscored its opponents 42-0 in five games, had 19 shutouts, and scored 96 goals for the season.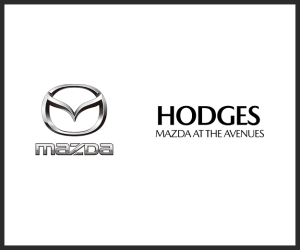 "It's been a crazy unexplainable journey," said head coach Mike Pickett. "We try not to focus on just winning. We try to do all the little things well, and we feel like if we can do the little things well, winning will be a result of our hard work and being disciplined."
A program that had a reputation for mediocrity now continually trumps the competition. Pickett, who recently secured his 500th win with the Spartans, has witnessed the growth of the program since his start over two decades ago.
Coach Pickett just secured his 500th win as the Lady Spartans cruised to an 8-0 victory against Christ's Church during the final game of Regionals! ⚽😁

Way to go Coach! #SpartanUp #StJohnsSpartans pic.twitter.com/ocUa6S2nzF

— St Johns Country Day School (@sjcds) February 16, 2022
"My intention is to win state championships, and I said that in the first parent meeting, and they all laughed at me, hysterically laughing to the point of tears," Pickett said. "I said, 'It's not going to happen in your daughters' careers, but this program will win state championships.' The first five or six years, I had 15 players total. No JV, no middle school. Now, we have over 10% of our school population in the program."
Under Pickett's leadership, the program has built a reputation that no team in its division can deny.
"Our motto is, 'Embrace it.'" Pickett said. "It's better to have a target (on your back) than not have a target. I'd rather be the person that someone is trying to chase down rather than chasing. I've been on both sides of the coin. … It's more fun being chased."
Fresh off the program's 11th consecutive state championship, Pickett believes its continued success year after year is due to players accepting their roles on the team.
11 straight state championships. No big deal. #SpartanUp #StJohnsSpartans pic.twitter.com/4HpJOMKUuo

— St Johns Country Day School (@sjcds) February 24, 2022
"The beauty of and part of the reason of our success is because our kids have accepted their roles," Pickett said. "I play 25 right now. You're able to roster 25 kids, and in the last four games, I've played all 25 kids. They've all gotten in the game and able to contribute, and when you can do that, now you're building a culture."
Senior captain Kamryn Towers believes that no singular player is bigger than the program.
"Everyone supports each other regardless of the amount of playing time someone may get," Towers said. "We have 25 girls on the team. Eleven people can be on the field at one time, which leaves 14 girls on the sidelines. All of them are celebrating each other, all of them celebrating the team, all of them supporting their teammates. It's amazing to see what a team can achieve when players don't care who gets individual credit."
Building a healthy, winning culture does not happen overnight. Pickett believes every person on the team has a vital role to play when it comes to keeping the tradition alive.
"It's not the key players that make the difference; it's your role players that make the difference," Pickett said. "Everybody has good players. It's the ones who are your role players that make the difference in whether you're going to be successful."
As a player, accepting one's role on the team is a small part of participation in the program's culture. Players are required to reflect on their performance and act as students of the game.
"They journal every day," Pickett said. "If you want to be a great player, you have to study the game. You have to do extra work after practice on the weekends on your own. Every kid in this program has a choice to make."
With over 75% of high school athletes dreaming of playing at the next level, the pressure to continue the streak of winning state championships year after year is heavy.
"When you win a championship, all that does is add immediate pressure because the second you walk out of the gate after winning a state championship, the first thing someone's going to ask you is, 'How much are you going to win by next year?'" said Pickett. "It's the immediate pressure, but the focus has to be on the journey, not the final result."
Adding one more trophy to the trophy case year after year is a coach's dream, but Pickett knows winning doesn't last forever.
"Trophies are great; we've been blessed," Pickett said. "We've won a bunch of them, and we're on this crazy run right now, but it's going to end. All streaks are meant to be broken, all runs are meant to be stopped, and it'll stop at some point."
Although the pressure to perform is high, soccer does not define a person, according to Pickett.
"Somebody is going to be that team (that stops the streak), and I am going to be that coach," Pickett said. "I tell them: 'It's going to happen somewhere, and if it happens this year, it's not the end of the world. You're not defined by one game or a sport because this is not who we are; it's what we do. You're not defined as a person on the result of an athletic event.'"
Towers believes she would not be where she is without the program.
"The friendships, the support, the lessons I learn on and off the field… this program has taught me about the joy the beautiful game has given me, regardless of wins, ties, or losses," said Towers. "It taught me about the joy that comes with playing for something bigger than myself, the joy that comes from playing for someone who is bigger than myself. Eventually the championship rings, the banners, will all fade away. In my seven years, this program has taught me that this game is about so much more than winning."
This winning culture created a tradition that is deeply embedded in St. Johns Country Day School. One of the program's goals is to develop the next generation of girls in soccer and in life.
"I'm trying to teach them to be servants and give back to the sport that has given them so much, and to help develop the next generation, to be role models to these elementary kids who can look up to and have a hero," Pickett said. "We're trying to spread out culture even to our 4- and 5-year-olds. We want them to get a taste of it as well."
Senior captain Hannah Lemieux hopes to leave a legacy that extends beyond her time on the field. 
"I hope when people think of me that they remember the person I was, not just on the soccer field," Lemieux said. "I hope they remember me as someone who was strong in their faith and tried to always be there for anyone that needed them. Being a part of this team has showed me soccer is so much more than just a sport."
Written by: MC Bell