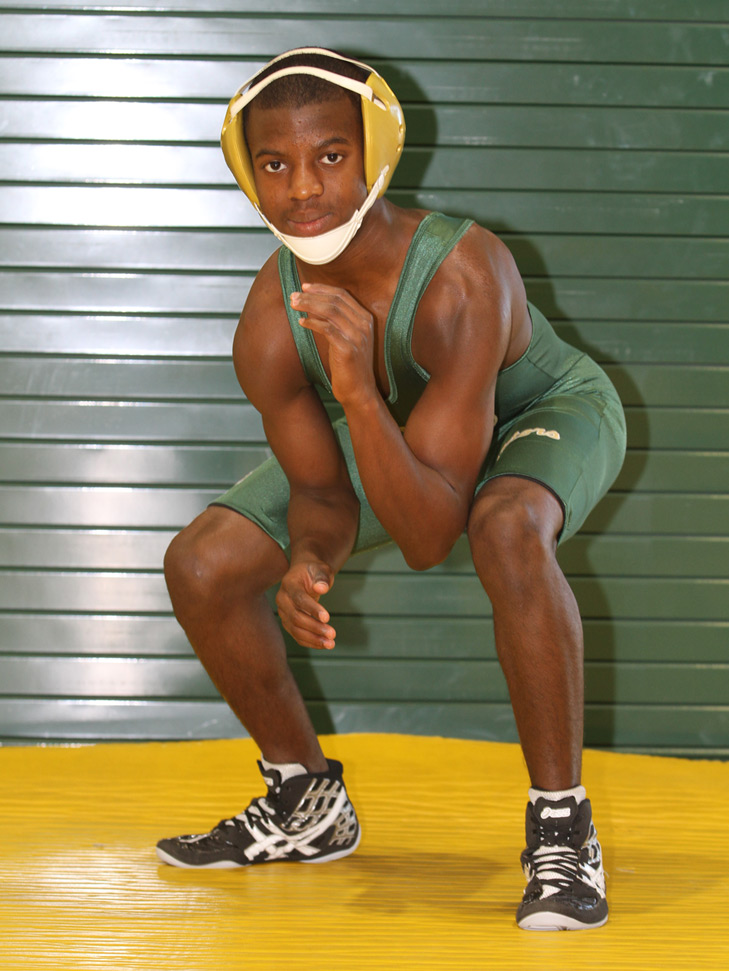 Ware County Middle School student athlete Brandon Foster has learned an important life lesson from athletics that will benefit him the rest of his life: you can always do more than you think you can.
The 5'1", 100-pound son of William and Shelia Foster, Brandon Foster wrestles for his middle school team. Last year in seventh grade, his first year of wrestling, he finished 19-8 and was conference champion in his weight class.
"I had thought about wrestling before but I had never done it. I had been in weight training the previous year but after football season, the coaches thought with my height and weight that I could be successful. I decided to go out for the team and I really enjoyed it and ended up having a pretty good season," Foster says.
A multi-sport athlete, Foster doubles up sports during some seasons. In the fall, he is a defensive back and kicker for the football season. When he finishes football practice at 5:30 he begins his cross country practice, usually three miles after practice. Foster balances football games and cross country meets in the fall.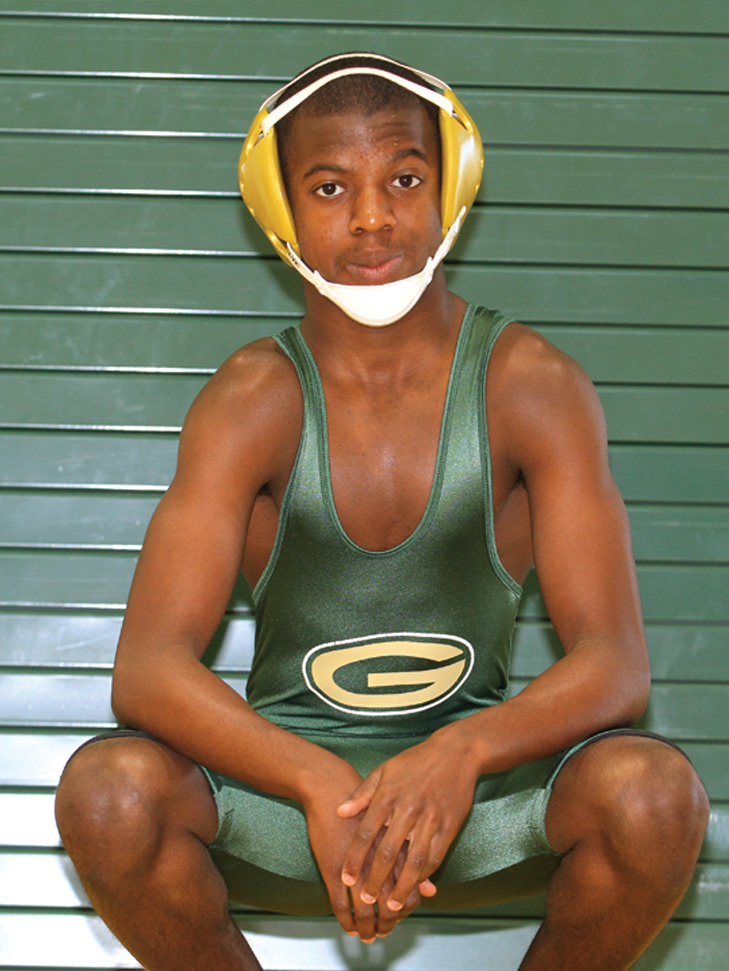 "I played in the secondary and I also kick and my coaches have encouraged me to keep after my kicking, and if that is what they need me to do I would be happy to do it," Foster says.
Once wrestling finishes and winter transitions to spring, Foster again does double duty, playing soccer and running track for Ware County Middle School.
The challenge of maintaining the correct weight for his 100-pound weight class is an added pressure but Foster during wrestling season, but he has learned to manage that pressure.
"I have learned to eat better but also even being on Christmas Break I can still eat good but I just don't eat large portions. To stay in shape and be ready to wrestle you have to still eat to give your body fuel," Foster says.
One of the other things Foster does is a carryover from his cross country season. He runs every day, most days at least three miles.
"Running has helped me so much. It not only helps maintain [my] weight where it needs to be for weigh-ins at tournaments but it has helped me build endurance and stamina that helps me stay competitive and focused for three periods during a match. A three-period match can be physically draining," Foster says.
Foster's work ethic is evident to his teammates.
"At wrestling practice we run at least three miles and because I have ran so much I am usually up at the front of the pack with two of [my] best friends, Matthew Hamilton and Danny Aldridge. I think a lot of younger guys look at me and [it] makes them realize that they can work harder and accomplish more than they think they can, and that makes me feel good," Foster says.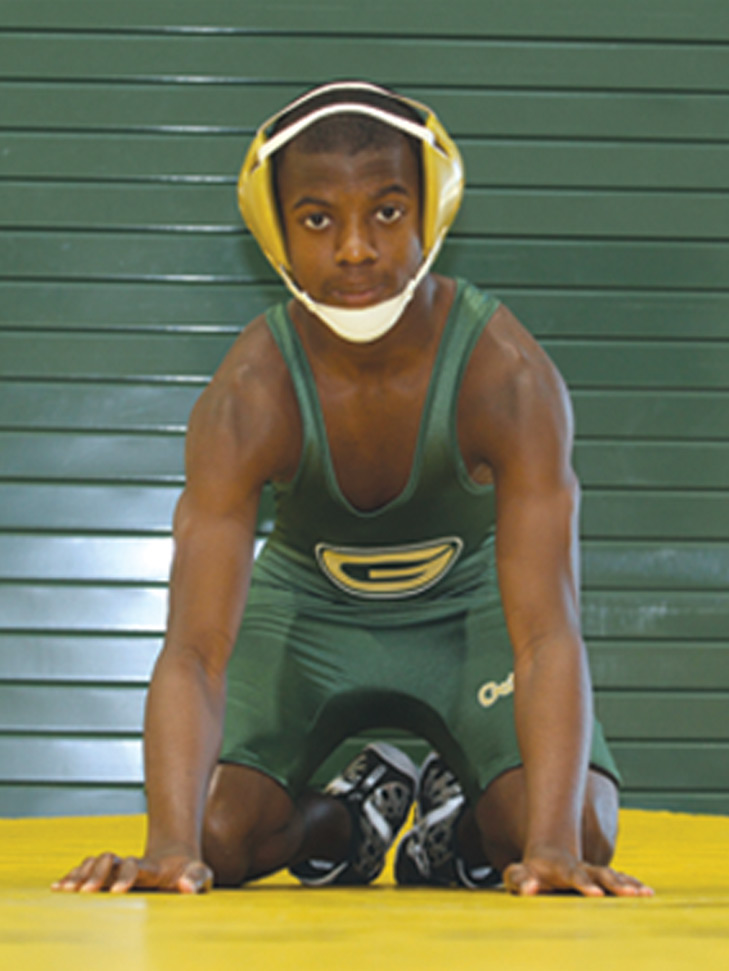 One of Foster's inspirations is his older brother William, a junior at Ware County High School who runs cross country and track.
"I definitely don't think I would be where I am out without my brother. He is a great example for me and motivates me to work hard. Also my wrestling partner Bryce Smith is always making me better," Foster says.
Two of the biggest areas Foster has worked on between his seventh- and eighth-grade seasons are developing better technique and fundamentals.
"This is Brandon's second year wrestling but you could not tell that by watching the kid on the mat," says Ware County Middle School head wrestling coach Nick Hayes. "He is the most coachable young man I have had the privilege of coaching. He has a competitive spirit that has kept him from ever losing to the same wrestler twice in his career.
A prime example of this was when he lost in the first tournament of the year at Lowndes to a guy from Fitzgerald [in a] 6-2 decision to place second in the tournament. Brandon handled the loss well, simply asking me, 'When we will wrestle Fitzgerald again, coach?' He wanted another shot at the kid that beat him. The week before school was out, Brandon got his chance to wrestle the kid he lost to. Brandon beat him 8-2, dominating the match."
Foster and his coaches both agree that one of his best matches so far this season was one where he beat a strong wrestler from Dodge County.
"Perhaps his most impressive match of the year was at the Toombs County dual tournament," Hayes says. "He beat Aiden Greer, a multiple time kid champion and son of [Dodge County head wrestling coach] Steve Greer! Brandon knew this kid was great! He doesn't jump around and do anything extra like some kids before a match. He simply walks out on the mat with a business-like attitude. He took down the kid in the first period of the war, the score ended 2-0. The two young men hugged after the great match. Brandon is 18-2 on the year. He is a part of a special eighth-grade group that are a big reason for Ware being undefeated in duals, 12-0…He is the hardest working wrestler we have. He doesn't know how to quit. He's a great teammate. He encourages his team and makes them want to be better."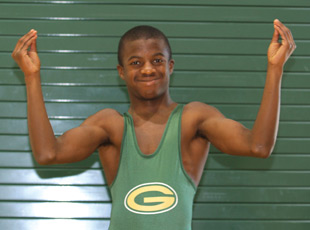 SE-RS-1.14-BrandonFoster
Character and commitment visible on the mat and in life for Foster
By John Wood
Photography by: Bo Carter
https://itgnext.com/wp-content/uploads/ITGNext-logo-Black-and-Cyan-300x186.png
0
0
admin
https://itgnext.com/wp-content/uploads/ITGNext-logo-Black-and-Cyan-300x186.png
admin
2014-01-20 19:49:00
2014-01-20 19:49:00
Character and commitment visible on the mat and in life for Foster