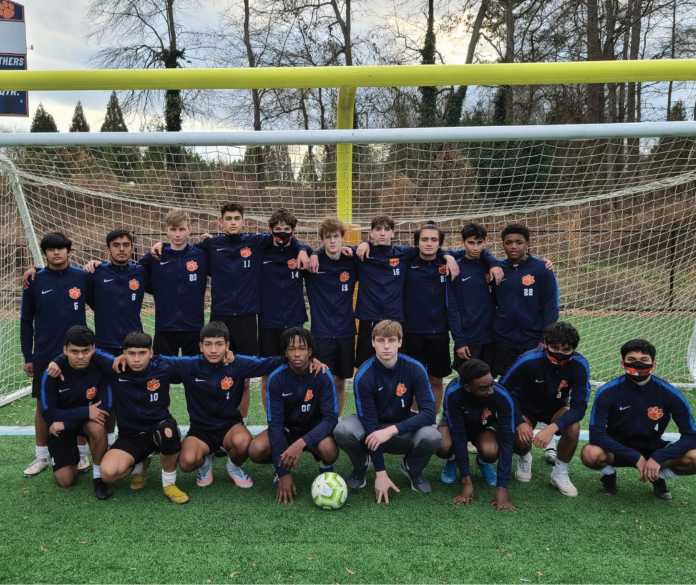 Parkview Soccer: A Kicking Dynasty
When you hear the name of a certain high school, it can invoke the memory of one or more of their athletic teams, especially ones that have enjoyed success in those sports, perhaps.
At Parkview High School, this could be said in any one of the sports they play. The Lilburn high school has captured a total of 58 state championships among their sports programs. 
This includes current back-to-back state championships in baseball, with eight total state titles for the 'Diamond Panthers.' They have also claimed titles in virtually every sport including boys and girls track, wrestling, cheerleading, football, and tennis. Then there are the Dive and Swim teams with 12 total boys and girls combined championships, and nine boy's and girl's cross country state titles.  
Then, there is the Parkview soccer program. Their dominance of the sport is unheralded, with a total of 16 state championships. 
That is split between nine for the girls, and seven for the boys.
There have been many reasons for the success of these programs. The current coaches, Danny Klinect, who is the head boys' soccer coach, and Judson Hamby, who coaches the girls, have been a big part of the program's success.
Hamby has been the girl's coach for 13 years, while Klinect is in his 6th season as head man of the boys' soccer team.
But each coach talks about the men they believe are responsible more than anyone for Parkview's success in soccer.
"Karl Bostick and Mark Albertus built the soccer program here at Parkview," said Panthers Girls soccer coach Judson Hamby.
Klinect agrees with his soccer counterpart.
"Coach Bostick and Mark Albertus really made soccer a top sport here at Parkview," said Klinect. "Those two gentlemen set us up to be successful and carry on the standards here at Parkview."
Read more about their program in our Georgia February/March 2021 magazine right here for FREE! This issue features Jabari Smith from Sandy Creek, Matthew Cleveland from Pace Academy, and more great athletes.
Click here to purchase the South Georgia print version to have at home!