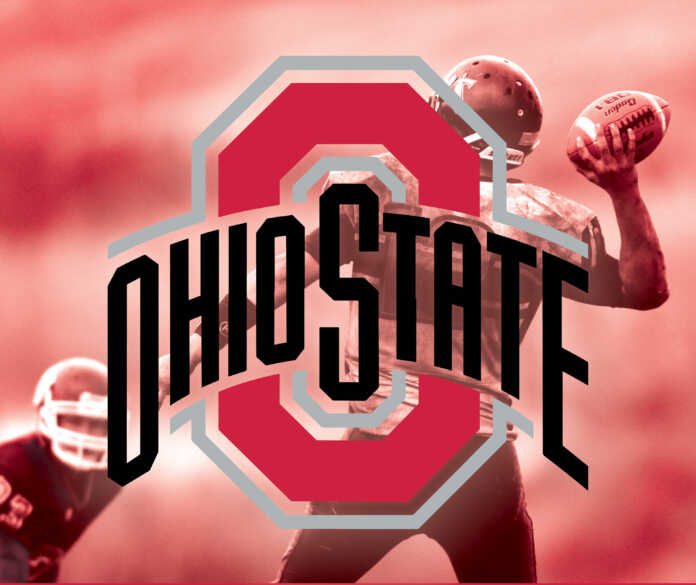 Kojo Antwi and Jordan Hancock may not see the field at all in the College Football Playoff Semifinal between Ohio State and top-ranked Georgia. They will, however, cherish their return to their home state for the first (and maybe only) time in a Buckeyes uniform.
Antwi and Hancock are both natives of Suwanee, a northeastern suburb of Atlanta known for its abundant opportunities in education and athletics. Despite living in the same city, the two football standouts attended different high schools in different counties. Suwanee spans both Gwinnett and Forsyth counties and houses Collins Hill, Peachtree Ridge, Lambert, and North Gwinnett as its public institutions.
Antwi starred for the Longhorns of Lambert. His first varsity snaps came at an inauspicious time for the program. That season, Antwi's sophomore campaign, produced Lambert's worst record in school history: 0 wins and 10 losses. The Longhorns' minute offense success came by way of Antwi, whose 679 receiving yards and 6 touchdowns paced the team.
As a junior, both Antwi and the team improved drastically. His play became well-recognized nationwide, and he averaged over 18 yards per catch, due in large part to his elusiveness after the reception. The Longhorns improved to 5-5, barely missing in the playoffs in coach Tommy Watson's first season.
Watson remained only one more year as head coach, but that proved enough to propel the Georgia school to its first playoff berth since 2016. Statistically, Antwi regressed from his previous two campaigns, but his on-field explosiveness solidified a four-star rating, which he would eventually turn into a commitment to Ohio State.
Hancock's high school career at North Gwinnett followed a slightly different trajectory. Unlike Antwi, Hancock's Bulldogs were extremely successful, winning the state championship his freshman season with a secondary filled with Division I talent. That team success carried into Hancock's sophomore season, and he barely saw the field due to older talent and depth from the previous season's squad.
A year later, though, Hancock burst onto the scene, intercepting two passes and defending 12 more as a leader of a stellar North Gwinnett defensive unit that allowed just under 14 points per game and held seven opponents to 10 points or less. He added an interception and several tackles as a senior, earning him a four-star rating and an NFL comparison to Byron Murphy. Hancock initially committed to Clemson, but later flipped to the Buckeyes and head coach Ryan Day.
Regardless of the Peach Bowl's outcome, the Ohio State duo from Suwanee will surely cherish their Georgia homecoming. With family members and friends in attendance, this game is guaranteed to be a memory that will hold a special place in both players' hearts forever.