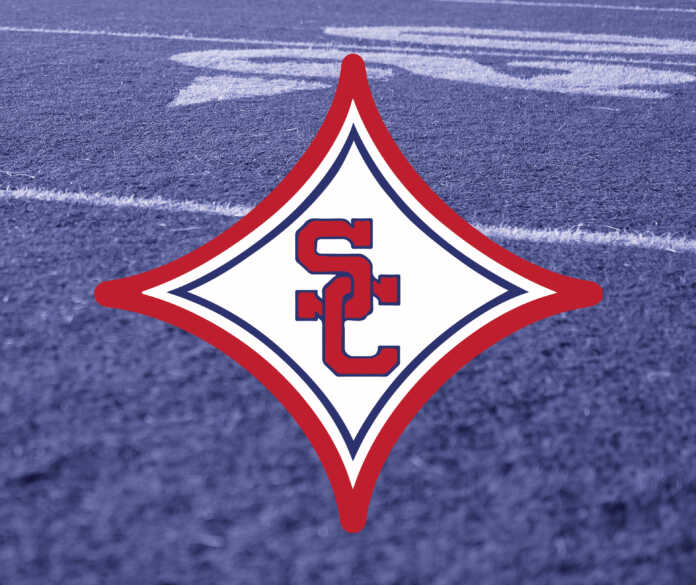 Our guest for this week's "4 Questions" feature is Sandy Creek Patriots head football coach Brett Garvin, whose team recently won the GHSA Class 3A state championship over defending champion Cedar Grove.
Q. Coach, thank you for doing this, and congratulations to you and your Sandy Creek Patriots, the 2022 GHSA Class 3A football state champions. It's been less than 24 hours since you guys won the state championship. How are you feeling right now?
A. Still on cloud nine! Very excited for our players, coaches, school, parents, and community!
Q. In the preseason I asked you about suffering that first-round playoff loss last season, and you talked about making this season a "mission to complete some unfinished business." Is this what you were talking about?
A. Yes sir, we preached all season long not to take any game for granted, to play every game as if it were your last, and the kids responded very well and gave everything they had this year!
Q. Coach, I do have to ask you about the play on the goal line that proved to be the winning touchdown. It was very close and the referees were right there to make the call. Truth is, there are dozens of plays over any state finals weekend that could be second-guessed. However, some people are saying it's another example of why instant replay should be used in the state championship games. What are your thoughts on the use of instant replay?
A. As far as that goes, I thought they were a great officiating crew. There are calls all year that as coaches we think were missed. On the drive before, we did not get in the end zone, but if you watch the game on TV, the ball is across the goal line, but they did not call that a TD.
As far as instant replay, that is totally a GHSA decision and I support whatever decision they make, but I would welcome instant replay. It is always your position and how the call affects you that determines your perspective on the call.
Q. Coach, I'll give you the final question to simply talk about your Sandy Creek football team's effort in winning the state title, your team's first in 10 seasons.
A. This is an amazing group of young men. There was never anything we put them through that was too difficult for them. They were extremely coachable players, and as a coach that makes it fun. I just could not be more proud of a group of guys!