IOWA – The game of football relentlessly instills the qualities of hard work, discipline, technique, perseverance, and countless other attributes into impressionable young boys that are becoming men. However, it is also a very physical, often dangerous game.
Few can better attest to that fact than Chris Norton, who fractured part of his spine and was paralyzed from the neck down from playing football during his freshman year of college, back in 2010.
Faced with immense mental and physical hardship, Norton resolved to not let his circumstances render him helpless, and he set a goal: he would walk across the stage at his graduation.
Four long, difficult years of physical therapy later, Chris Norton, with the help of his then fiancee Emily, walked across that stage.

Despite being given only a 3% chance at regaining any movement below his neck, Norton overcame their, and his own, doubt. Through hard work and relentless determination, Norton achieved his goal and still inspires many today.
"So many people, including myself, fear failure, it's human," Norton told NBC news. "But if you do everything in your power to accomplish your dreams, at the end of the day, you can be proud and happy with how far you've come. Good things will come your way."
---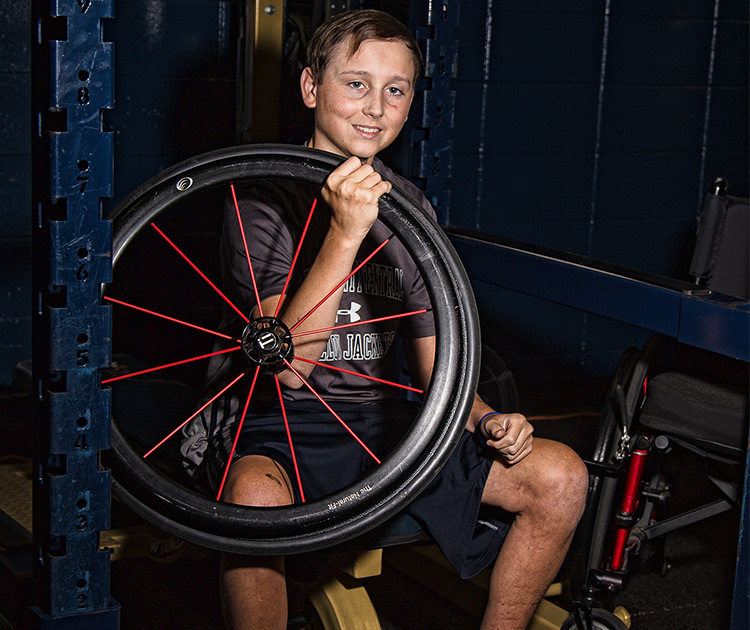 To see a similar story about an incredible young man overcoming physical conditions to walk at graduation, click here to discover the story Nick Brinson of Thomas County Central. 
---
In the Game Sports Network
Web Only
Written by Cole Parker
Photo and video courtesy of NBC News
https://itgnext.com/wp-content/uploads/17425081634_e719733b57_o_62eb83dc35161006d7ab89b54c628fe3.nbcnews-ux-2880-1000.jpg
1000
1500
South Georgia
https://itgnext.com/wp-content/uploads/small-version-web-logo-dark.png
South Georgia
2017-02-16 10:32:27
2017-02-16 10:40:47
Norton's Strength to Stand Inspires Even Today