Most Popular Sports in the Country by Gender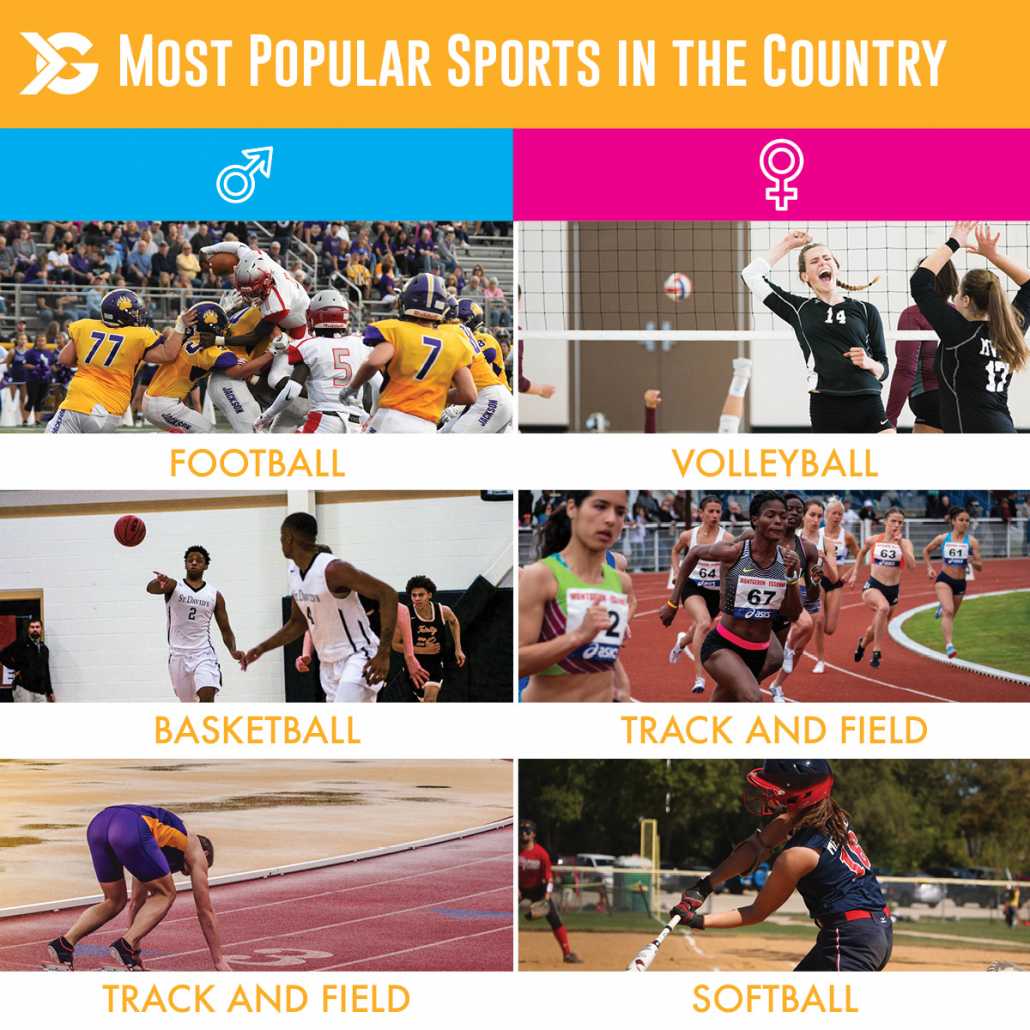 Ever wondered what the most popular high school sports in the country are? We did some research, and according to several sources, here are the most popular high school sports among males and females.
No surprise that football is at the top of the list, checking in as the most popular sport among high school boys, followed by basketball and track and field. On the girls' side, volleyball appears to be the most popular sport, with track and field in second place, followed by softball.