Lowndes High School junior volleyball player Milly Prince is our ITG Next Georgia Female Athlete of the Month for November 2022, presented by Georgia Farm Bureau Insurance. Prince was nominated by Vikings head volleyball coach Autumn Bell and earned a majority of votes among four candidates readers could vote for.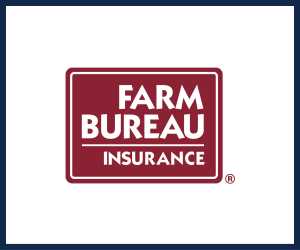 In her glowing nomination of Prince for the award, Bell wrote: "Milly Prince is a player that embodies competitiveness, and is a leader, great teammate, and competitor. Milly is a captain on varsity for the second year in a row, and has been a driving force for Lowndes volleyball. As the libero for our team, she has played, cheered on, and driven the team with her attitude and love of the game, and that determination and dedication to her team shines through the time spent with her teammates and in the gym."
USAVolleyball.Org defines the libero as "one of the most important positions on the court in volleyball … and is usually the player with the best ball control skills on the team."
"Libero is typically the best defensive player on the team," Bell added.
Prince has obviously filled that role for her team. According to Bell, she led the Vikings volleyball squad in passing and defensive stats, and was voted First Team All-Region for her performance this season. For the month of October, she had 123 digs and led her team to a 7-6 record.
The Lowndes volleyball coach said Prince's accomplishments came despite a busy schedule away from the  court.
"Milly is one of the busiest students and is involved in many different clubs and organizations, but the time she dedicates to volleyball and our program is something to be admired," said Bell.
Prince's parents, Jay and Suzan Prince, spoke about their daughter's love for sports and competition growing up.
"From a young age, it was apparent that Milly was naturally gifted, but she doesn't rest on her talents alone," Jay Prince said. "She works hard in both sports and academics. She sets goals and works hard to achieve them, and she has always been this way."
Suzan Prince also spoke about her daughter's work ethic and how that has contributed to her success at volleyball – and a whole lot more.
"I am extremely grateful for the athletic ability God chose to give Milly, but I am most grateful for her work ethic and her desire to always give her best effort," she said. "Milly was born into a hard-working, competitive family, so I think the desire to compete and play to win comes naturally for her."
Congratulations to Milly Prince, the ITG Next Georgia Female Athlete of the Month for November 2022, presented by Georgia Farm Bureau Insurance.