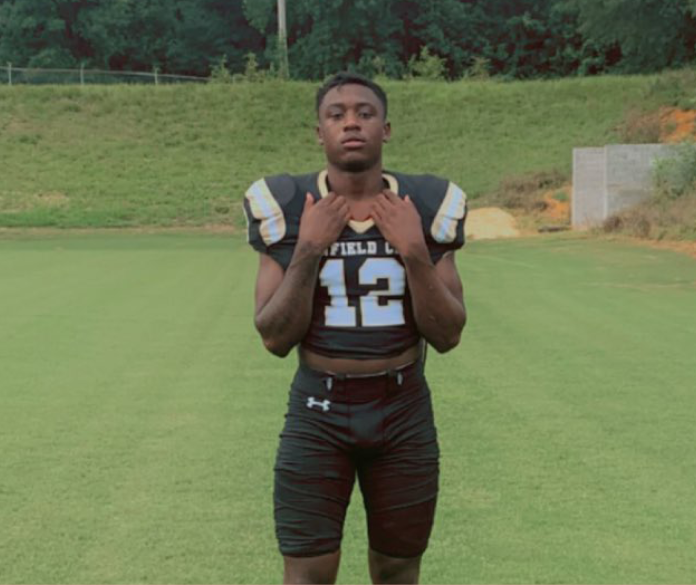 Winfield City Football, Basketball Player Jaborri McGhee Named ITG Next 2021-22 Alabama Male Athlete of the Year
Jaborri McGhee, a football and basketball player for Winfield City High School, has been named the ITG Next 2021-22 Alabama Male Athlete of the Year after receiving 49.11% of the votes.
McGhee's extraordinary senior year began on the football field, where he helped lead the Pirates to a Class 3A quarterfinal appearance. McGhee starred week-in and week-out for the Pirates, proving himself to be one of 3A's most exciting players and earning All-State honors at wide receiver.
Next, McGhee entered the 2021-22 Alabama high school basketball season as one of the state's top players. The 6-foot-2 guard delivered on that billing as well, leading the Pirates to the Class 3A state championship game.
McGhee ranked among the state's leaders in points by averaging 28.4 per game, while also shooting an eye-opening 61% from the field. He scored in double-digits in every game last season and failed to reach the 20-point mark only once.
With more than 10 performances over 30 points, including a season-high 47-point showing early in the year, McGhee clearly made a huge impact on the offensive end of the floor. However, the senior's on-court impact went well beyond offensive production – he also averaged 8.1 rebounds per game, along with 5.1 assists and 2.2 steals in 31 games. McGhee was named a Class 3A All-State selection at season's end.
One of the more talented scorers Alabama high school basketball has seen in recent years, McGhee now will take his talents to the collegiate ranks at Colby Community College in Kansas.
Congratulations to Winfield's Jaborri McGhee, our ITG Next 2021-22 Alabama Male Athlete of the Year.