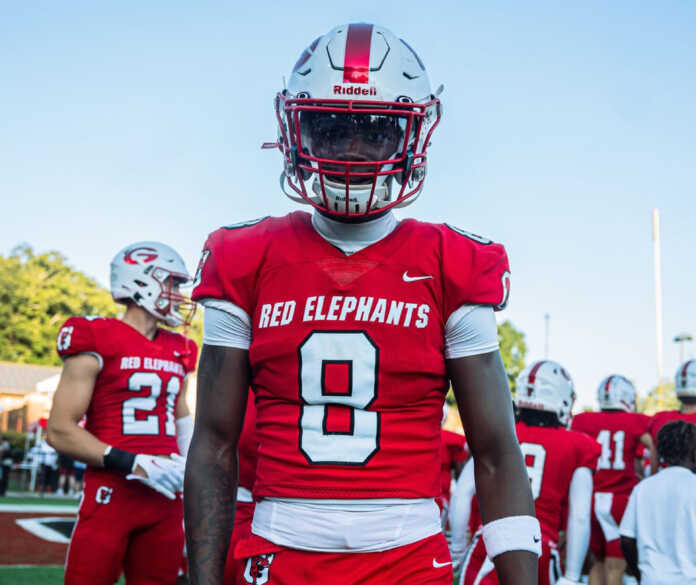 Gainesville High School Football Player Zion Ferguson
Named
ITG Next Georgia Male Athlete of the Month for August 2023
Earlier this month, ITG Next asked you to vote on which Georgia high school student-athlete was going to make the biggest impact in 2023. We presented you with four outstanding nominees who are all poised to enjoy breakout seasons: RB/LB Sammy Brown of Jefferson, CB Zion Ferguson of Gainesville, QB AJ Hill of Houston County, and WR Mike Matthews of Parkview.
Congratulations goes to Zion Ferguson – our August 2023 ITG Next Georgia Male Athlete of the Month, presented by Georgia Farm Bureau Insurance – for receiving the most votes.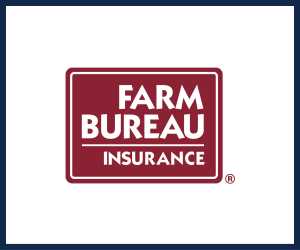 Ferguson is rated as a four-star cornerback, and he had received a lot of attention from schools who were vying for his services following the upcoming season at Gainesville. Schools that offered him a scholarship included Arizona, Michigan, Maryland, Nebraska, Louisville, and Auburn. After initially committing to LSU early in the recruitment process, Ferguson switched his commitment to North Carolina.
Over the last two seasons at Grayson, the 6-foot, 1-inch, 173-pound cornerback appeared in 16 games and totaled 51 tackles, including 2 TFL. He came up with 3 INT last season, along with 5 passes defended. Ferguson transferred to Gainesville in the offseason, and so far the standout senior DB seems to be thriving in his new environment. Soon after arriving in the Red Elephants camp, he told the UGA social media site Dawgs Daily about how happy he was to be a part of the Gainesville football family. He said one of his first impressions was the manner in which the Gainesville coaching staff runs practices.
"The way we practice out here is almost like a college format," Ferguson told Dawgs Daily. "It definitely is getting us ready for this year to go to state and for the physicality of college."
The man responsible for the professional manner in which the Red Elephants practice – and really everything they do – is Josh Niblett, who is in his second season overseeing the program. Niblett told ITG Next that "Zion is a great kid, and he has the chance to be a great player."
Niblett said he and his staff are continuing to work with Zion to make him a better player and person, on and off the field.
"Zion is still learning how to grow and mature, and we want to coach him to improve him as a young man and as a player," Niblett said. "Zion has a very competitive nature about him, which is a plus."
Recruiting service On3.com said that Ferguson "has been all over the field this spring for Gainesville," and 24/7 sports ranks Ferguson as the 26th-best DB nationally in the 2024 class.
Congratulations to Zion Ferguson of Gainesville High School as the ITG Next Athlete Expected to Make the Biggest Impact in 2023.