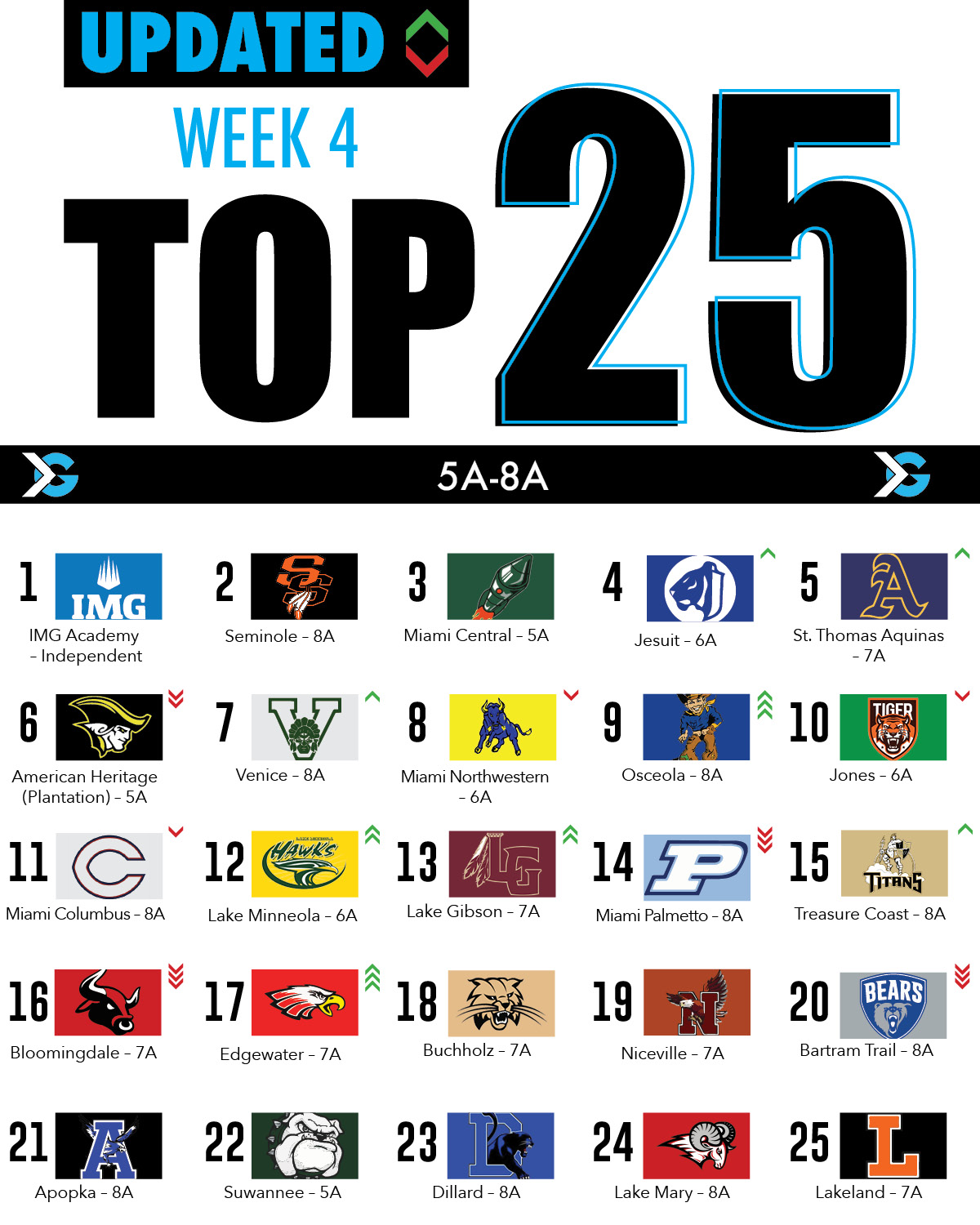 While no new teams entered the 8A-5A Top 25 this week, the rankings saw some movement around the top-half due to a few notable results. 
One of the biggest notable risers this week was Edgewater who bounced-back nicely after last week's loss to Venice with a 52-49 defeat over Jones. A few other notable results that caused movement included St. Thomas Aquinas topping American Heritage and IMG Academy defeating Miami Northwestern. 
A few games to watch for this week that could shake things up include:
No. 1 IMG Academy vs No. 10 Jones
No. 13 Lake Gibson vs No. 25 Lakeland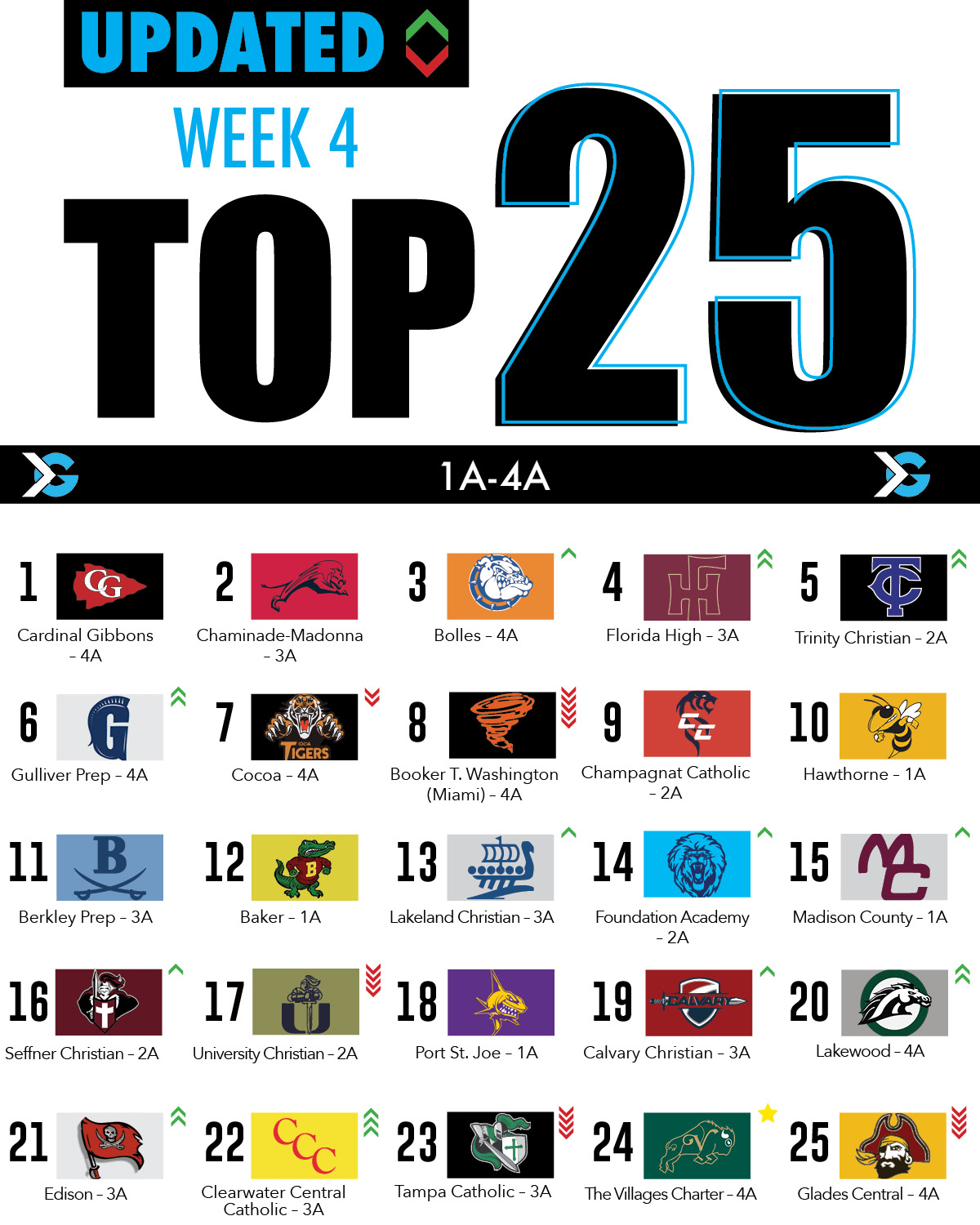 The updated Class 4A-1A rankings saw multiple changes throughout the Top 25 with a few notable teams suffering defeats last Friday night. 
Among the teams that suffered losses a week ago were Booker T. Washington and Cocoa dropping games to some of the state's top teams, while a few others including University Christian, Tampa Catholic, and Glades Central also suffered defeats. 
Arguably the bigger riser was previous No. 25 Clearwater Central Catholic who picked up a big win over previous No. 19 Tampa Catholic to rise three spots. 
Are we in-store for another action-packed Friday night full of change this week?
Written by: Matt Melton