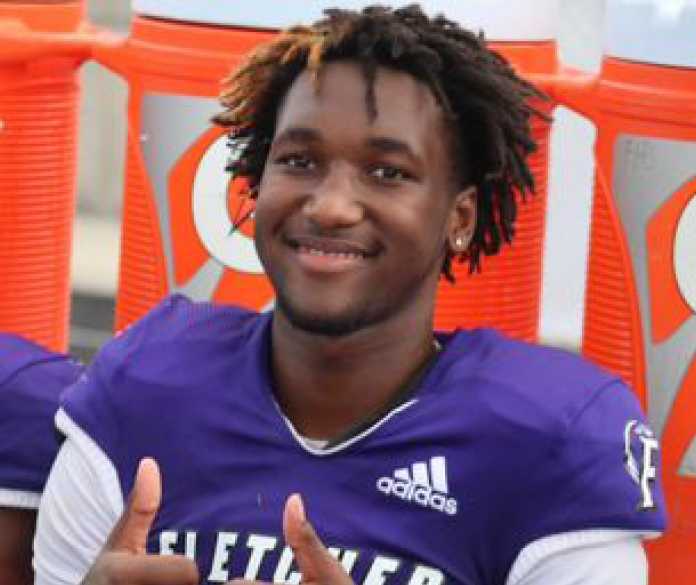 Fletcher High School quarterback Marcelis Tate has been voted our ITG Next Male Athlete of the Month for his play in October, receiving 64.34% of the votes.
Only a junior, Tate was one of the state's most exciting dual-threat quarterbacks this season. He helped lead the Senators to an 8-3 overall record and a Class 3M regional quarterfinal appearance. Despite the Senators' early playoff exit, it was still a memorable season for Tate, who enjoyed a particularly strong month of October as the Fletcher quarterback.
Tate's month-long heroics began with a 28-12 win over Parker on October 3, when he completed 12-of-25 passes for 160 yards and a touchdown. Tate also rushed for 108 yards and another score on 12 attempts, setting the stage for what was to come in the weeks ahead.
Tate went on to more success in Fletcher's 22-8 win over ED White just a few days later, on October 7, completing 11-of-15 passes for 133 yards and a touchdown. This would also be one of Tate's top rushing performances of the season as he rushed for 110 yards and two touchdowns on 15 attempts.
The Fletcher quarterback struggled at times in the Senators' 26-14 win over Englewood on October 14, but he still found the end zone through the air and on the ground. Tate completed 11-of-18 passes for 130 yards with a touchdown and two interceptions, and rushed for 72 yards and a touchdown on 14 attempts.
After a bye week, Tate finished the month with one final strong showing in the Senators' 30-18 win over First Coast. In that contest, he completed 6-of-11 passes for 71 yards and a touchdown, while also rushing for 49 yards and a pair of touchdowns on six attempts.
For the month, Tate passed for 494 yards with a 4:3 TD:INT ratio and rushed for 339 yards and six touchdowns. He helped lead this team to an 4-0 record and an average of 26.5 PPG in October.
Congratulations to Fletcher's Marcelis Tate, our ITG Next Florida Male Athlete of the Month, for a truly impressive stretch of passing, running and leadership.