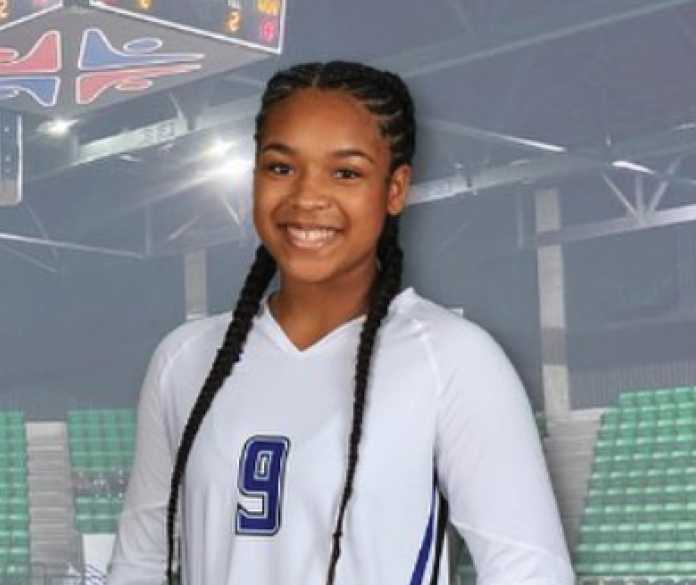 After helping lead the Admirals to a state championship, Bayside Academy volleyball player Haley Robinson has been voted our ITG Next Alabama Female Athlete of the Month for her play during October, receiving 88.27% of the votes.
Only a freshman, Robinson was a star on the court for one of the state's top teams this season, even leading the Admirals in several statistical categories, including total kills (439), kills per set (2.6) and kill percentage (42.4%).
Robinson also ranked in the top five for the Admirals in hitting percentage, total blocks, and blocks per set.
A look at Robinson's October performance makes clear the impact she made toward Bayside Academy's success.
For the month, Robinson compiled 159 kills for the eventual Class 6A state champions, along with 22 blocks and 14 digs. Included in that span were some of Robinson's best statistical performances of the season, including a season-high 19 kills against both Spanish Fort on October 4 and on October 27 in the state finals.
Robinson had some of her best games in the AHSAA Class 6A state playoffs at the end of October against Hazel Green, Mountain Brook, and Spanish Fort. She posted a combined 48 kills during that span.
For the season overall, Robinson finished with 439 kills, 74 blocks, 37 digs, 5 receptions, 4 assists, and 3 aces for the Admirals.
Congratulations to Bayside Academy volleyball player Haley Robinson, our ITG Next Alabama Female Athlete of the Month, on a special 2022 season capped by a memorable run through October.