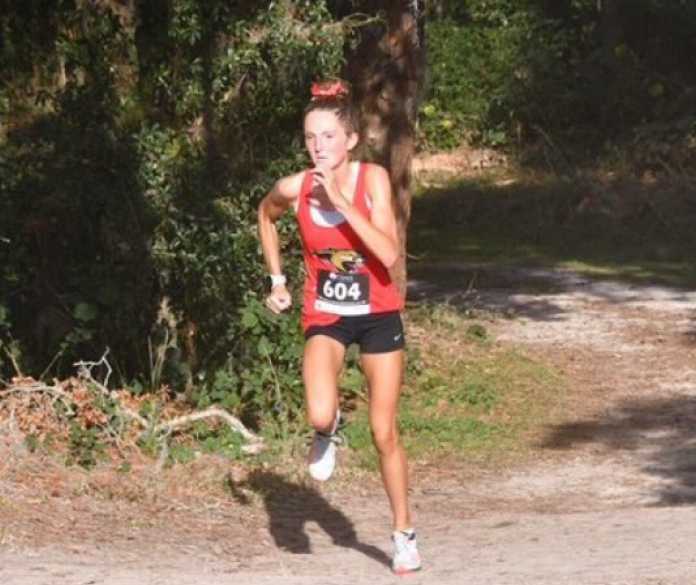 Cardinal Mooney cross country runner Addison Dempsey has been voted our ITG Next Florida Female Athlete of the Month for her performance in October, receiving 40.86% of the available votes.
One of the state's top cross country runners, Dempsey has simply had a memorable 2022 junior season.
"Last year as a sophomore was her first year of cross country," Cardinal Mooney cross country head coach Christi McDonald said. "Last year she was balancing playing school soccer, running cross country, and travel soccer, so she didn't have time to dedicate, and she still did amazing.
"This year, she committed, and realized that she was really good at running. She's just so laser focused, and is never outworked. She works harder than everyone, and that's really the secret to her success. She's also really calm and humble."
Included in the 2022 season for Dempsey were two notable moments in October, the first of which was a 5K PR of 17:29. Dempsey kept the success going nearly a week later by finishing with a time of 18:08, which claimed the 2A-Region 3 title for the Cardinal Mooney junior.
Dempsey posted yet another notable result only a few days into November at the FHSAA Cross County State Championships. In the Class 2A girls race, she finished as the state runner-up with a time of 17:53, which was only 10 seconds behind the winner, Bolles' Jillian Candelino.
"She just raises everybody up around her," McDonald said. "We've got young girls, as well as a lot of transfer students from other states, and she is just so kind and encourages everyone. This was the first time in our program's history that boys and girls have gone to state at the same time as a team. They just look at her and she works so hard and sets the tone, but then also not letting it impact her personality. She's a great role model."
Dempsey is likely to be one of the state's top returning runners next season.
"She's looking for a state title, and I know she's going to put in the work," McDonald said. "She just keeps working."
Congratulations to Cardinal Mooney's Addison Dempsey, our ITG Next Florida Female Athlete of the Month.