We tell you everything you need to know about the 2022 Bartram Trail football team in this preview. We take a look at roster changes and what fans can expect from the team this season.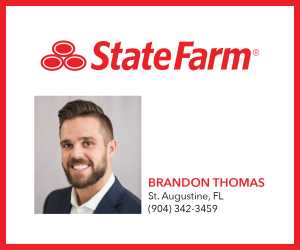 2021 Stats
Overall Record: 9-3
Points Scored: 315
Points Allowed: 245
Key Losses
Bartram Trail's biggest losses come on the defensive side of the ball, with names such as Dylan Chiedo, Micah Pollard, Elo Modozie, and Bryce Johnson having moved on. Mason Mozo is also a key loss along the Bears' defensive front, while Segree Graham and Michael Wallace also have to be replaced.
Offensively, Bartram Trail's biggest losses come with the running back duo of Eric Weatherly and AJ Megas, and quarterback Cade Duncan also has moved on. Weatherly was a key factor in the Bears' receiving game as well, as were Eli Sutherland and John Pirrung.
Who's Back
The Bears' biggest returning name comes on defense in four-star cornerback Sharif Denson, along with linebacker Zeke Cromwell, who ranked among the team leaders in tackles last season. A few other notable names, including Jayden Fanara and Caden Baldwin also return, both of whom could play key roles in 2022.
On offense, quarterback Riley Trujillo returns to lead the Bears' offense after a sophomore campaign in which he not only led Bartram Trail in passing, but also was a significant option in the running game. Other skill players who could play key roles include Alex Weemhoff, William Bryant, and Jack Cremen.
What to Expect
The Bears are coming off a strong season a year ago, but now are tasked with replacing a majority of their production on offense, aside from the quarterback position. They lost some key names on defense as well, but return one of the top defensive backs in the area in four-star Sharif Denson, as well as some key pieces elsewhere. Expect another playoff appearance for the Bears in 2022, and for Bartram Trail to see strong seasons from names such as Trujillo, Denson, Cromwell, and more.
Prediction
Bartram Trail will win eight games and make a playoff appearance.
Want to get the latest news and opinions in the Florida high school sports world before anyone else? Subscribe to our email newsletter!