To Ponte Vedra junior Claudia Cotto, individual accomplishments are second to the success of a team. Simply put, she is the ultimate team player.
"I want everyone to remember how dedicated I was as a player and a teammate," Claudia says. "I want people to think about the positive moments, both on and off the field. I want to be remembered as a good person above everything else."
It won't be difficult for Claudia to be remembered by future Sharks for her athletic talents and abilities. Having completed her third varsity season, she has numerous accolades to be proud of, including being named to the All-St. Johns County Team and the All-First Coast Team for her efforts.
"Second base is my favorite position, but I don't mind playing elsewhere," she says. "I'm comfortable just about anywhere, but this is where I'm needed. I do what I need to do for the team."
Her willingness to adjust is one quality that stands out and earns her the respect of her peers and coaches.
"She's definitely a second baseman," says Ponte Vedra head softball coach Jerry Shepherd. "But she has the arm and glove to play third as well. She's versatile; she has the talent to react to the ball and get rid of it quickly."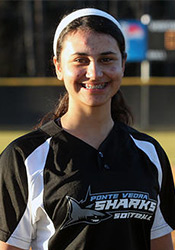 Claudia also took a commanding role on a Sharks team that made it to the state tournament her sophomore year.
"It was our first time making it," she says. "My freshman year, we lost in the first or second game of Regionals. It was pretty exciting to advance."
While Claudia will boast about her team, what is usually understated is just how important her role is to the team. She is an unspoken leader of the Sharks, and her leadership style is the type that coaches love to see. She may not always be the most vocal player on the field, but when Claudia is locked into a game or practice, teammates pay attention. Her actions speak volumes.
"Claudia is very disciplined," George Cotto, Claudia's father, says. "She is focused, and she works extremely hard. It's normal for her to come home and tell us that the game went 'okay' without mentioning to us that it was her double or triple that won the game. She's just incredibly humble."
Claudia is every bit as amazing in the classroom as she is on the field. She is s stellar student, currently carrying a 4.1 grade point average. Her GPA stands out even more when her coursework is taken into consideration. Prior to her junior year, she completed AP courses in human geography and world history. This year, AP chemistry, English/Language AP, Literature and Composition AP, Psychology AP, and Calculus AB can all be added to her list of academic achievements.
"I honestly can't pick a favorite course," she says. "There are different aspects about each one that I love. My teachers are also wonderful; I got really lucky this year."
A student-athlete tackling a workload of this magnitude is not unheard of, but it can be argued that few take it in stride the way that Claudia does.
"Claudia is a leader, both on and off the field," Coach Shepherd says. "She gives her all, no matter where she is or what she's doing. If she isn't on the field for games or practices, then you can find her training, hitting, doing something to get better. That's just the kind of leader she is."
Given her selfless attitude, her future plans are no surprise.
"I plan on taking up pre-med in college," she says. "I just like helping people. It puts a smile on my face to know that I'm making other people happy."
Prior to Claudia's junior year, the Ponte Vedra Sharks had lost a good amount of talent to the ranks of NCAA Division I softball. If Claudia keeps up her impressive work ethic and leadership, she could be seeing them again very soon.
Possible Pullouts:
"Softball has definitely helped with my focus and discipline. Those two qualities are huge because they can help you beyond sports. Your job, school, studying; the skills I've learned through softball can help shape my future." (Claudia Cotto)
"I love the mental part of the game. Playing the stats, paying attention to signs, knowing where to stand. They're all important, and I love the focus that it requires." (Claudia Cotto)
"Claudia is very conscientious. She puts in a great deal of preparation and is able to make adjustments as needed. She leads by performance; she doesn't have to be vocal to get her point across. She just quietly does her job." (George Cotto, Claudia's father)
"Claudia has made a strong commitment to her conditioning. As a freshman, she would never dive for a ball; now she's like a fish in that clay. She's just a quality player and a quality person. Her talent and determination are family-instilled." Jerry Shepherd, Ponte Vedra Head Softball Coach)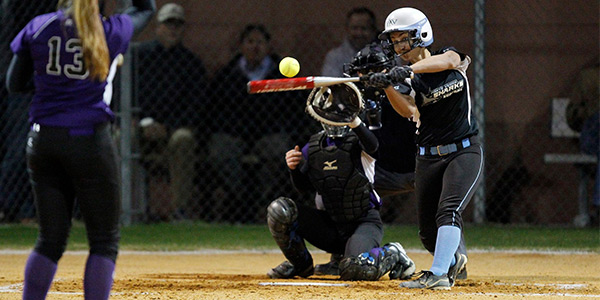 ---
Northeast Florida/June 2015
Claudia Cotto
Ponte Vedra High School
Ponte Vedra, Fla.
By James Washington
https://itgnext.com/wp-content/uploads/web_cotto_main_NF_0615.jpg
1000
750
Northeast Florida
https://itgnext.com/wp-content/uploads/ITGNext-logo-Black-and-Cyan-300x186.png
Northeast Florida
2015-06-09 20:37:38
2016-01-11 15:48:29
Claudia Cotto: Leading by Example