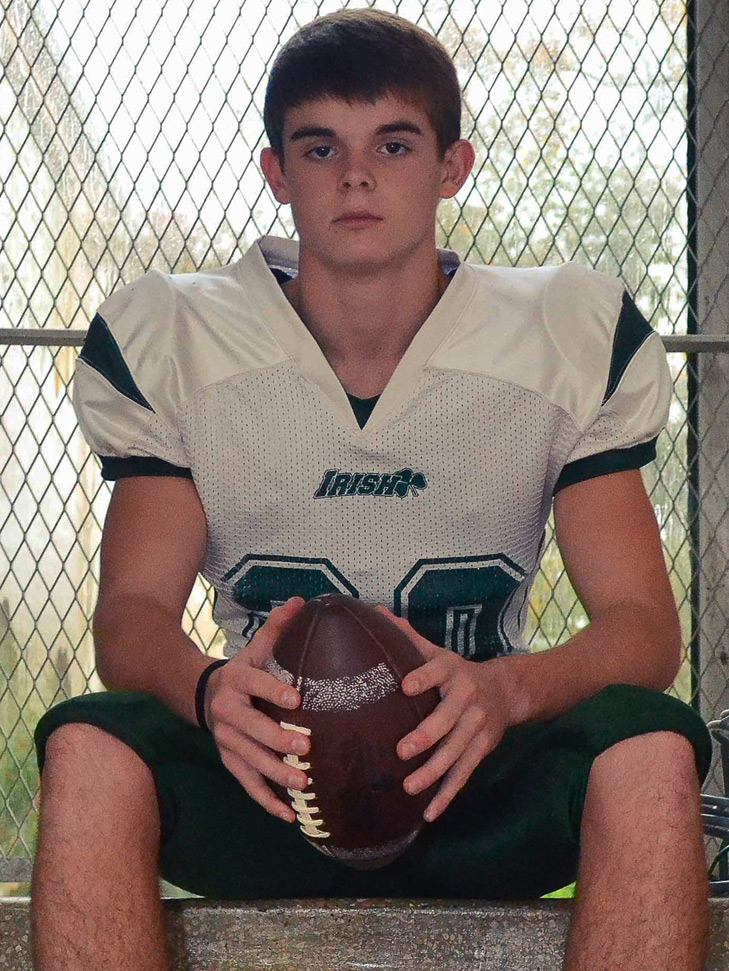 Six seasons. Five appearances in the finals. Four championships. That's a pretty good resume for someone who has been playing a given sport for 20 years. But for an eighth-grader, that's an extremely impressive palmares. And Iannone isn't finished yet – he still has one more sport to go this year. So his list of championships could grow by one.
Iannone plays football and basketball for the Irish. He plays baseball for the Savannah Dawgs after playing for the Savannah Shock for several years (Blessed Sacrament doesn't have a baseball team). At the time of this interview, the Irish had just finished their football season, which ended with a 52-28 loss to Country Day in the first round of the playoffs. Blessed Sacrament finished its season with a 7-3 mark. Iannone plays quarterback and defensive end for the Irish. On offense, he leads a spread-option attack that shows striking similarities to the scheme run by the Oregon Ducks. Of the two positions, he enjoys playing end more. "I love the aggression of defense. You can just get nasty on defense," he says.
Iannone is a smart player who pays attention to what's going on around him and reads opposing defenses well. When he's lined up at defensive end, he knows how to find the ball carrier and get to him quickly. Iannone is an aggressive, intense player who flies all over the field. Off the field, he is humble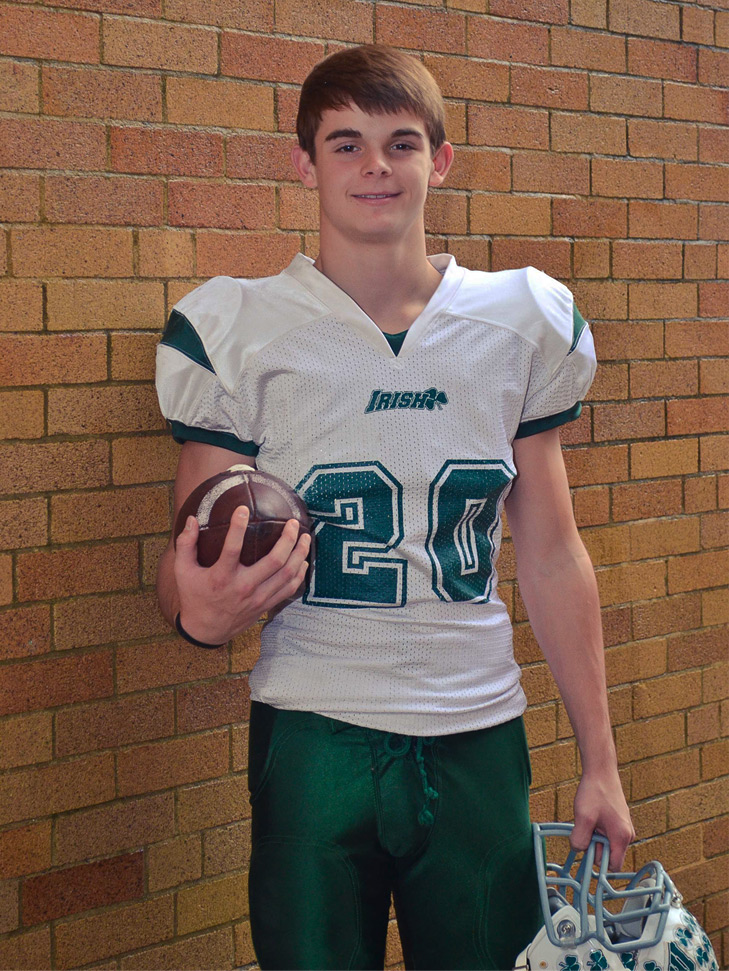 and soft-spoken. When asked what happens when he steps on the field, what causes him to flip that switch and turn into something else, he says, "I don't really know. But when game time comes, I'm an in-your-face player. I get excited and can't wait to get on the field. I just love the game so much."
Heading into his eighth-season, Iannone had several goals and all included winning championships. As a sixth- and seventh-grader, his football teams had won the Savannah Parochial Athletic League football championship. His basketball teams had won the SPAL championship in the fifth grade, finished second in the sixth grade, and won again in the seventh grade. "We've been very successful and I try to do my best individually to benefit the team," he says. Unfortunately, the Irish didn't get a third straight football championship. The aforementioned loss to Country Day put them at third in the SPAL standings.
The Irish still have a chance in basketball. Iannone transitioned from football to basketball with almost no down time. There was little time to catch his breath and relax. Which is exactly the way Iannone prefers it. He loves playing basketball – the speed of the game, the proximity of the crowd, the noise, the excitement. It all suits his on-court personality. "We work very hard as a team and we get along well. We have some very good players but they're unselfish. The scoring is pretty even and we have great chemistry," he says.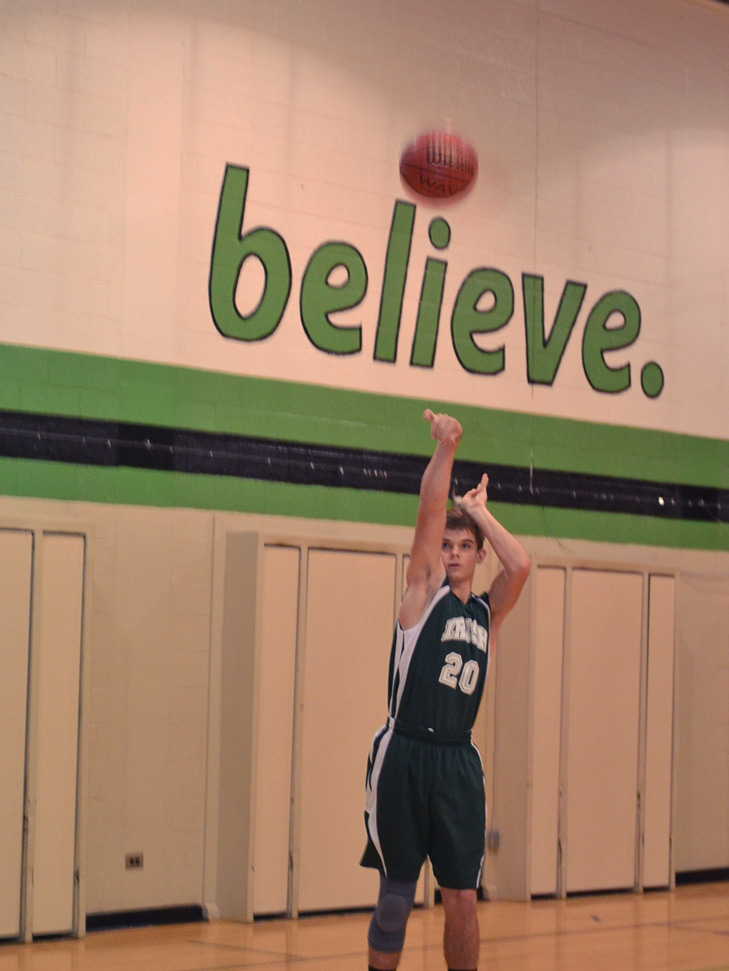 On the court, Iannone isn't a flashy player. He simply does his job and he does it efficiently and effectively. He can score, he is a good rebounder, and he can drive the lane. For Iannone, basketball is about enjoying his time on the court and taking advantage of every opportunity the game presents. Through his hard work and love of the game, he has been a big reason why the Irish have won two titles in three years and are a favorite to win a third championship this season. "I'm competitive and I enjoy being on the court. You can't play basketball your whole life. I want to enjoy it while I can," he says.
Attending Blessed Sacrament is about more than just sports for Iannone. He is an excellent student and he is already preparing himself for college. Iannone is active in other clubs and organizations on campus as well.He is a member of Blessed Sacrament's National Junior Honor Society and is also class vice president. "My parents are big on making good grades and getting ready for college. I try to be the best I can be and I am very self motivated. I expect a lot from myself, and I'm thankful for the hard work of my coaches and my teammates. We've had some great memories," he says.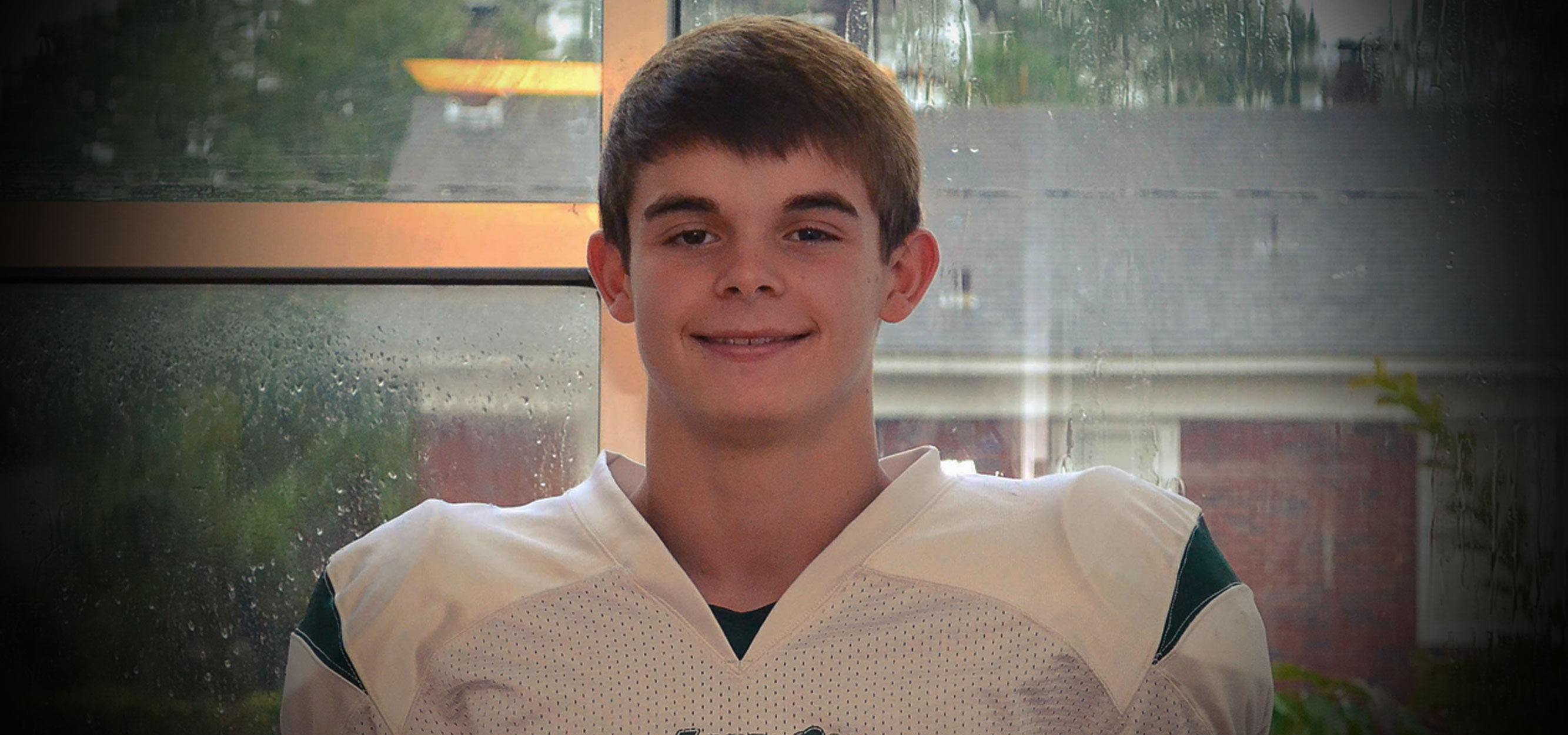 Nick Iannone's younger brother, Tony, also plays football for Blessed Sacrament. This year, in his first game back after recovering from a wrist injury, Nick Iannone threw a screen pass to his brother that Tony turned into a touchdown. "I enjoy playing with my brother. We get to talk about football all the time, even around the house," he says.
Favorites:
• Subject: Science
• Snack: Popcorn
• Teams: Auburn Tigers and Green Bay Packers
• Players: Tre Mason, Auburn running back; DeMarco Murray, Dallas Cowboys running back
• Person to meet: Jackie Robinson
• Sport you wish you could play: Boxing
• Place to travel: Italy or Paris, France
• Superpower: Fly
Rising Star/Coastal Georgia/December 2013
Nick Iannone
Blessed Sacrament Catholic School
Robert Preston Jr.
Three-sport Irish eighth-grader already has championship resume
https://itgnext.com/wp-content/uploads/ITGNext-logo-Black-and-Cyan-300x186.png
0
0
admin
https://itgnext.com/wp-content/uploads/ITGNext-logo-Black-and-Cyan-300x186.png
admin
2014-01-07 21:43:25
2014-01-07 21:43:25
Three-sport Irish eighth-grader already has championship resume