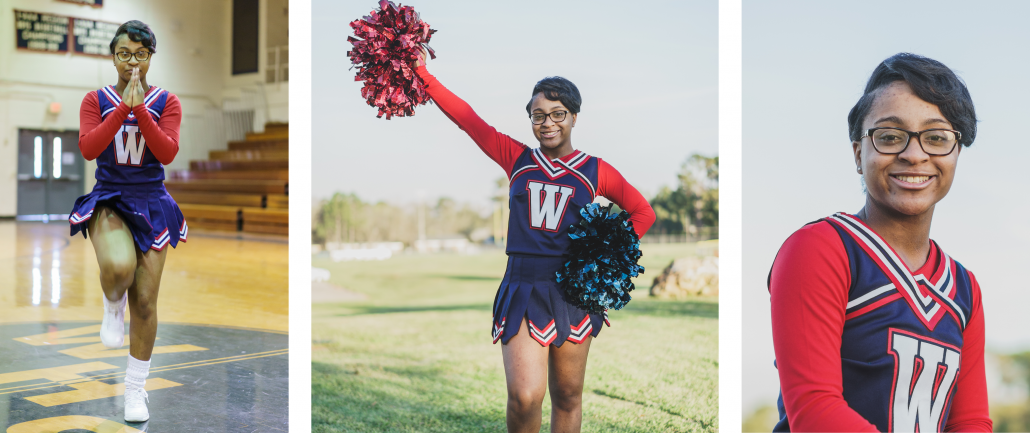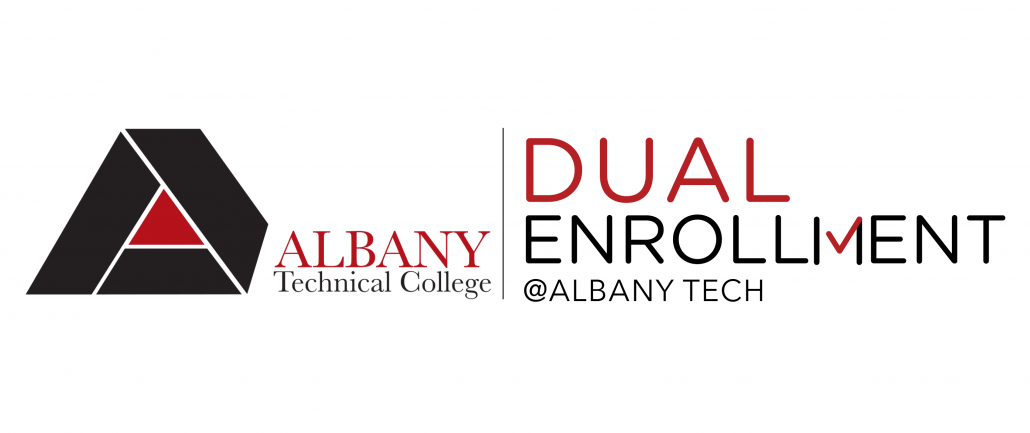 Dual Enrollment Inspired by Helping Others
Written by: Dominic Ligon | Photography by: Eric Vinson
Valencia Hill is a 17-year-old senior at Westover Comprehensive High School. This Albany, Georgia, native never shies away from any productive opportunity. She is the varsity basketball cheer captain, a Cadet Gunnery Sargent in Marine Corps Junior ROTC, and an honor student. She's accomplished these feats all while getting her certification in phlebotomy, central sterilization, and nurse aid in Albany Technical College's Dual Enrollment program.
With her mother being a registered nurse, it seems as if Hill was born to enter the nursing program. She credited her mother for inspiring her love to help others. Hill is in her last semester of her high school career and has almost completed her all of her core classes for college as well. When she graduates, a full two years' worth of college credits will be completed. Hill described her daily routine with confidence and ease.
"In the morning, I intern at Wingfield Nursing Home; afterwards, I attend my Albany Tech Dual Enrollment classes," she said. "After that, I go to my high school classes, and then I finish up the day with cheerleading practice."
This talented display of balance and initiative shows why Hill has accomplished so much at such a young age. In her spare time, Hill is just as productive. She enjoys playing tennis and is also involved in her church's praise team.
Albany Tech's Dual Enrollment program is offered in the spring, summer, and fall semesters. All eligible high school students are able to participate in most classes, as long as they score high enough on the SAT, ACT, PSAT or ACCUPLACER. From her own personal experience, Hill recommended that any students who are interested in Albany Tech's Dual Enrollment program must not procrastinate.
"It helps a lot to use your time wisely," she said. "If you're considering entering the program, make sure you test the waters and pick the best classes for you."
Hill said that the Dual Enrollment program gave her more of a hands-on experience within her field as opposed to mainly studying books in high school. Albany Tech also provides free text books for Dual Enrollment students.
Hill acknowledged that Albany Tech's Dual Enrollment program has created new opportunities for her academic future. She has networked with many individuals who have the same interest in nursing and has been introduced to the college atmosphere before most of her peers. With her bright mindset and a head start on her schooling, Hill is in the perfect position to excel above and beyond average. There's no doubt that Hill has made the right decision for her future.
Dual Enrollment Work Ethic
Work ethics are a set of values based on the ideals of hard work and discipline. Building a reliable work ethic means training yourself to follow these values. The Dual Enrollment program focuses on developing:
• Attendance
• Character
• Teamwork
• Appearance
• Productivity
• Organizational skills
• Communication
• Cooperation
• Respect
To find out more information about earning college credit and getting a jump start on your career, visit albanytech.edu/highschoolstudents
Click here to purchase your copy to have at home!
Read the digital full magazine below.