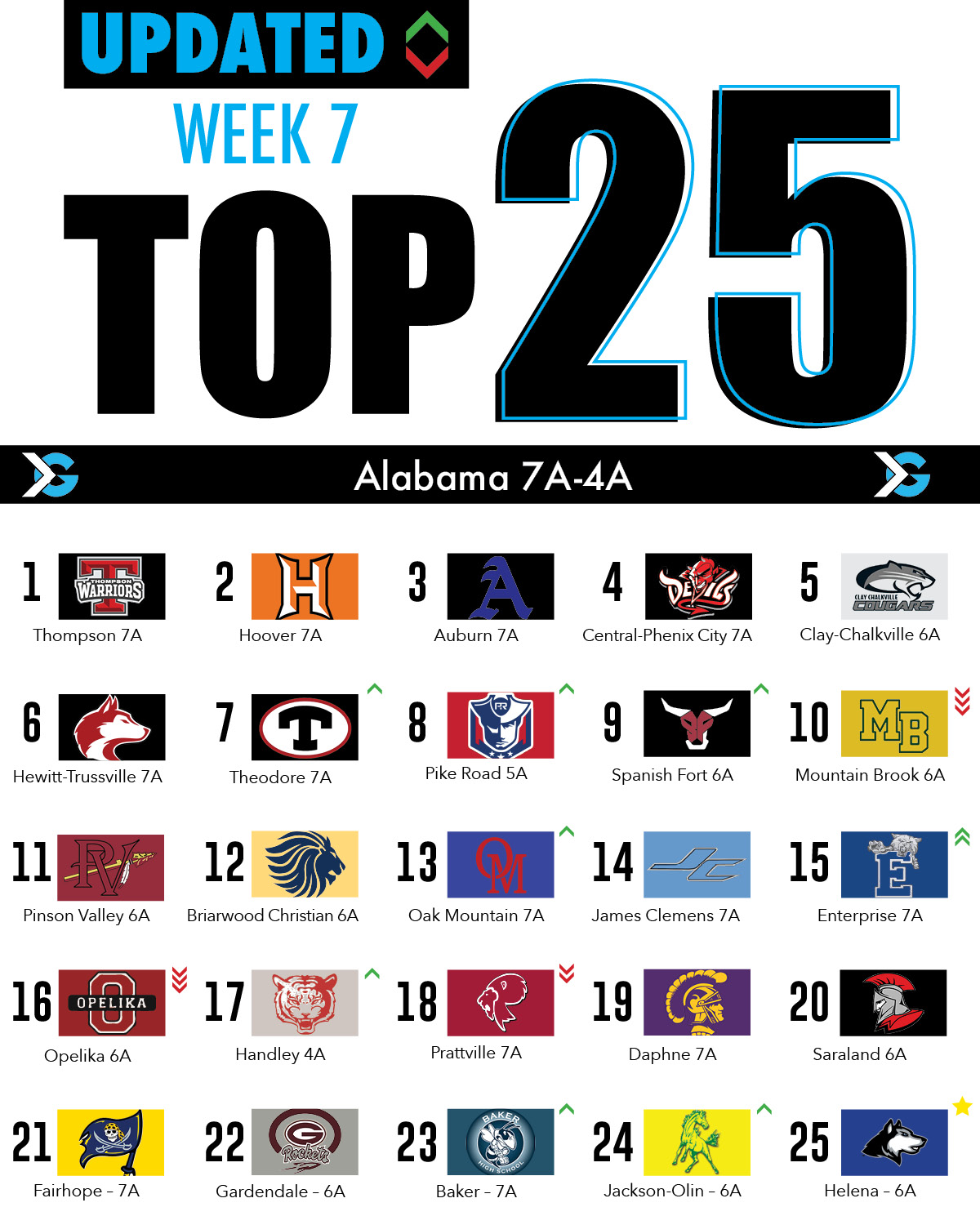 Entering Week 7 of the Alabama High School football season, the 7A-4A Top 25 saw some change in the middle of the rankings, as well as one new team entering for the first time.
Notable top teams such as Thompson, Hoover, and Central-Phenix City all flexed their muscle with impressive wins over Top 25 teams, while new No. 25 Helena enters the rankings after a 41-35 win over previous No. 23 McAdory to bring the Huskies to 6-0 on the year.
Looking ahead to this week's matchups, the Class 7A-4A Top 25 will see movement next week will five highly-anticipated matchups taking center stage:
No. 3 Auburn vs No. 4 Central-Phenix City
No. 2 Hoover vs No. 6 Hewitt-Trussville
No. 5 Clay-Chalkville vs No. 24 Jackson-Olin
No. 9 Spanish Fort vs No. 20 Saraland
No. 15 Enterprise vs No. 18 Prattville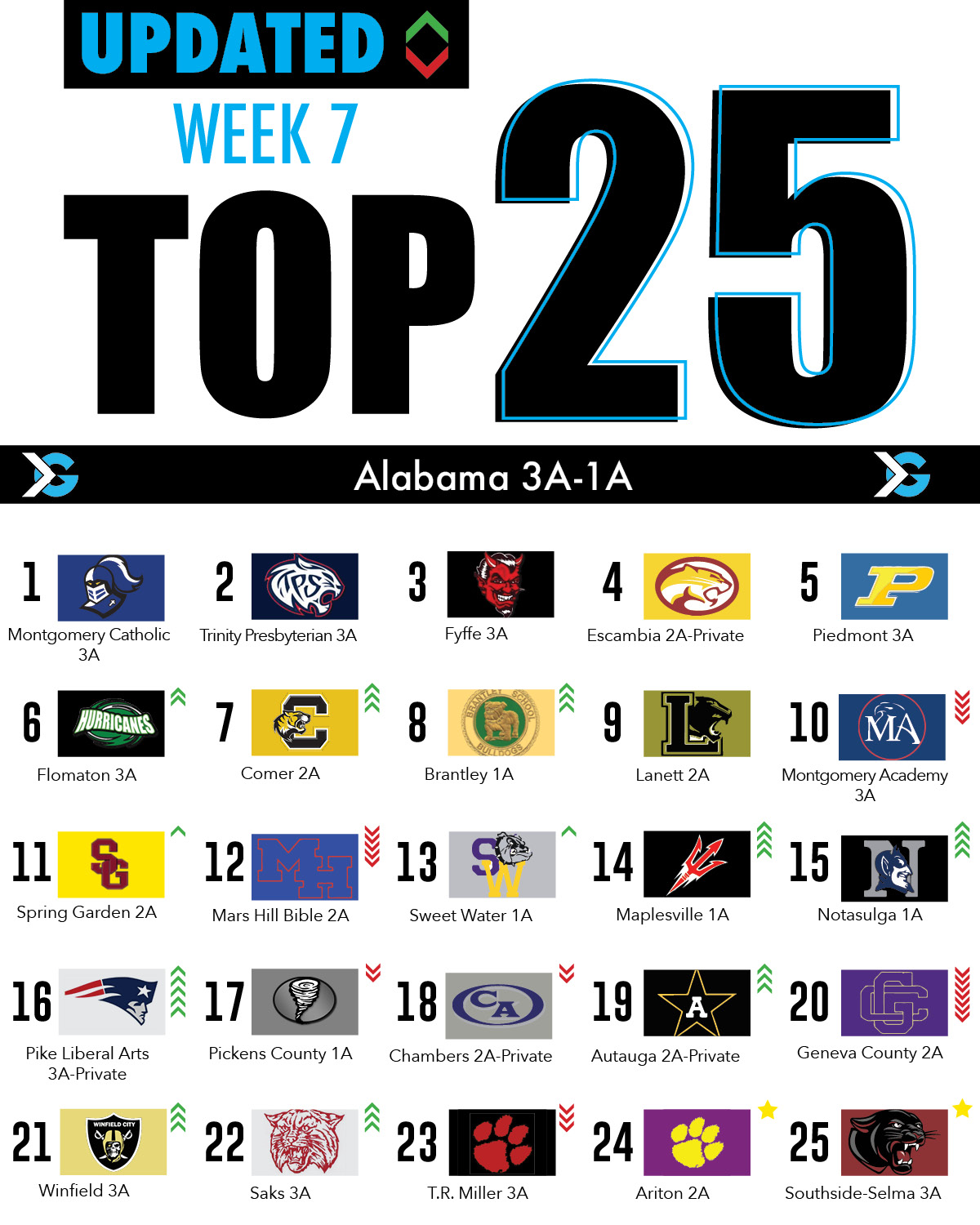 As we enter Week 7 of the Alabama high school football season, the Class 3A-1A Top 25 rankings saw arguably the most change from top to bottom of the season up to this point last Friday Night.
Looking back at the Week 6 Top 25, a total of nine teams suffered defeats last Friday night, most-notably Montgomery Academy, Mars Hill Bible, and Geneva County. With these losses, two teams fell out of the Top 25 allowing 2A's Ariton and 3A's Southside-Selma to make their 3A-1A Top 25 rankings debut.
Ariton currently holds a 6-0 record on the year as one of the top teams in Class 2A, while holding multiple impressive wins. Southside-Selma enters with a 4-1 record on the season, and fresh-off a 40-26 win over previous No. 23 Keith.
Written by: Matt Melton