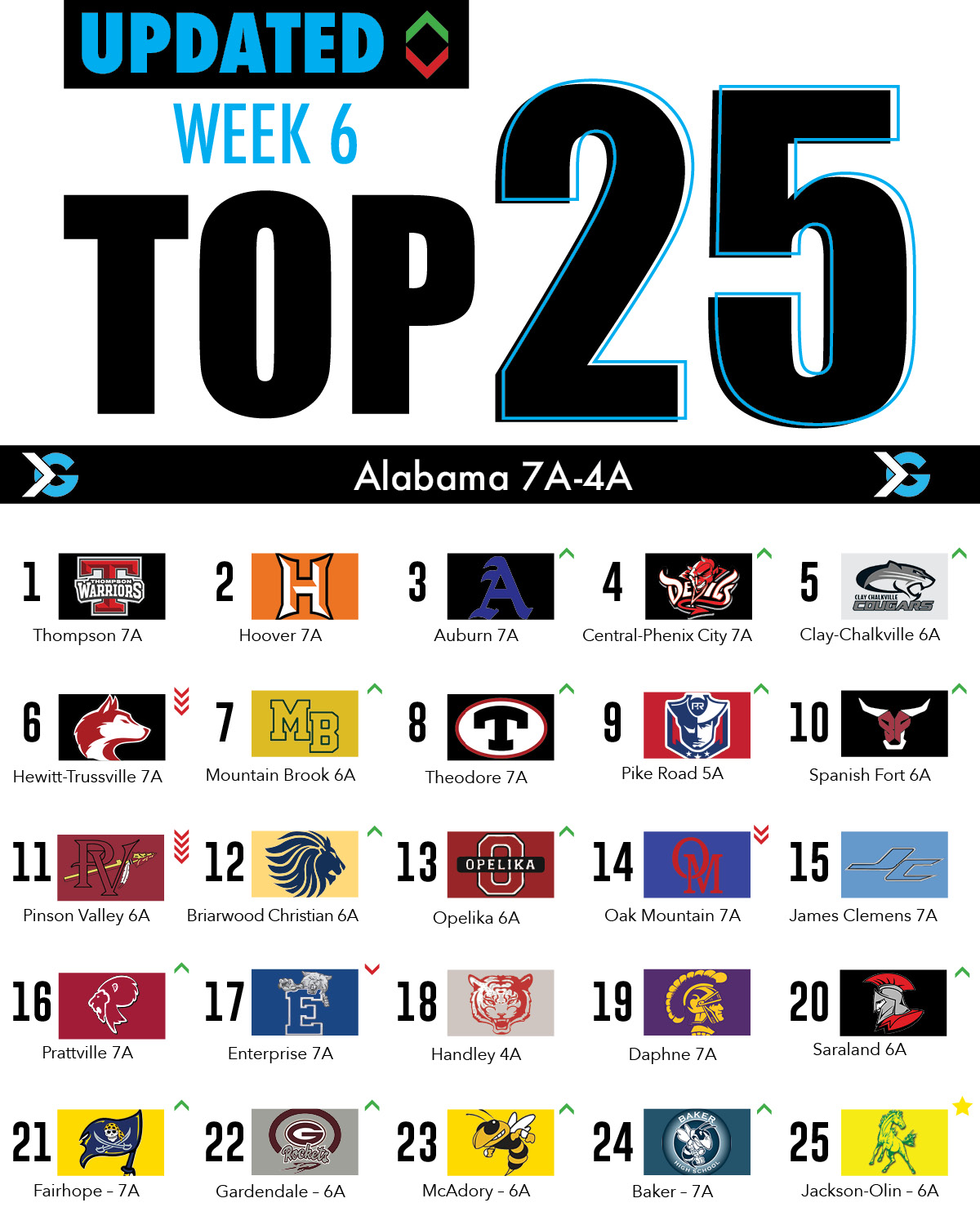 After an entertaining Week 5, our 8A-4A Alabama high school football rankings saw multiple changes throughout the Top 25 due to three notable results. 
Top-ranked Thompson defeated previous No. 3 Hewitt-Trussville 42-9 last Friday night in dominating fashion causing the Huskies to fall a few spots this week.
Other notable results included Central-Phenix City picking up a 36-27 road win over Enterprise, as well as previous No. 7 Pinson Valley being upset by previously-unranked Jackson-Olin 36-28. The now 4-0 Mustangs make their 7A-4A Top 25 debut this week because of this upset.
When looking ahead to Week 6, there are once again multiple matchups that could affect next week's Top 25 including:
No. 1 Thompson @ No. 7 Mountain Brook
No. 2 Hoover @ No. 16 Prattville 
No. 4 Central-Phenix City vs No. 13 Opelika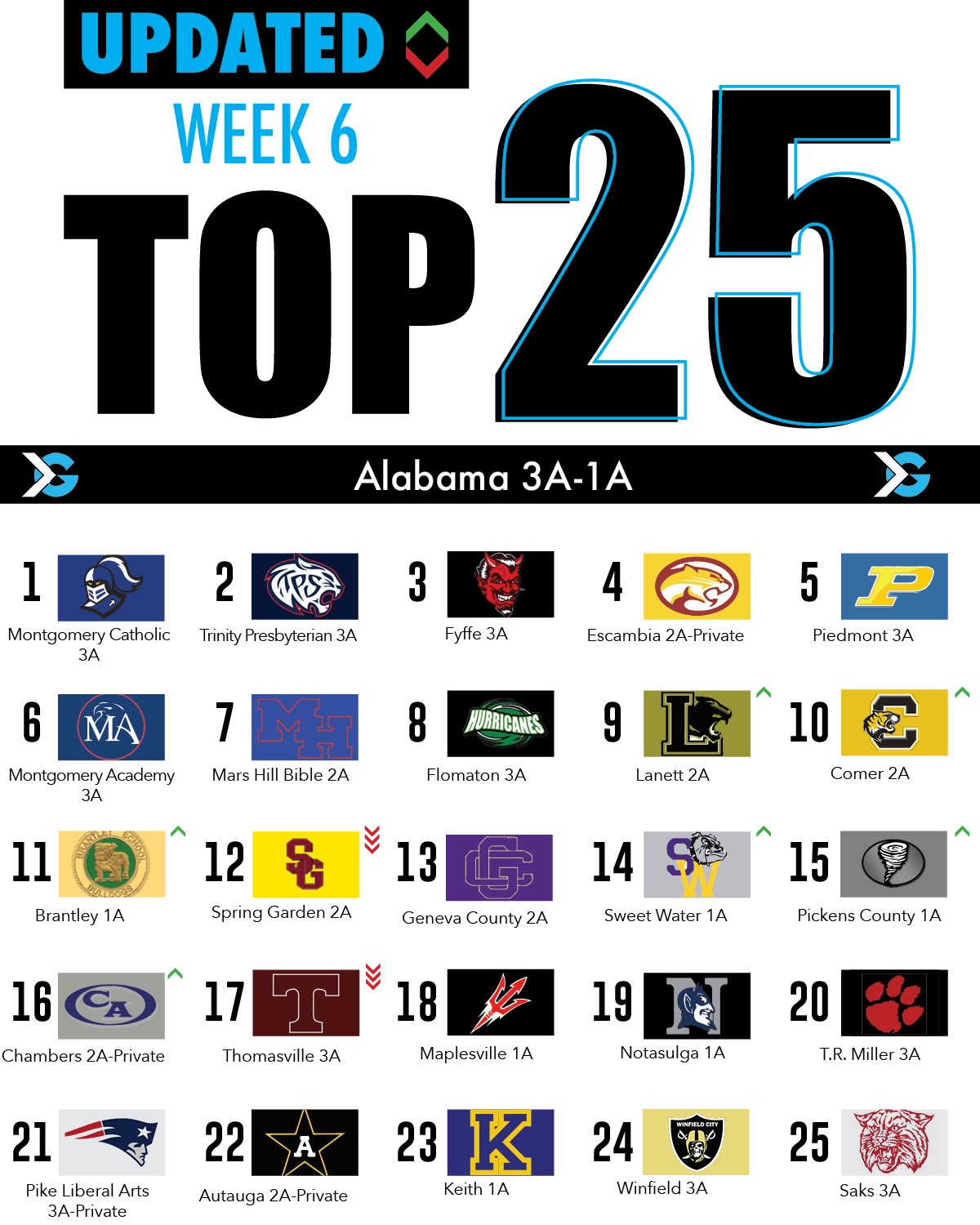 The Class 3A-1A Top 25 Alabama high school football rankings mainly saw some movement in the middle part of the rankings due to two notable results.
While the Top 25 teams remained the same, both Spring Garden and Thomasville saw notable drops after dropping close road games last Friday night. 
Looking ahead to next week's Top 25, the rankings could see some noticeable movement with two must-see game taking places next Friday night that include:
No. 1 Montgomery Catholic vs No. 6 Montgomery Academy
No. 16 Chambers @ No. 21 Pike Liberal Arts
Written by: Matt Melton