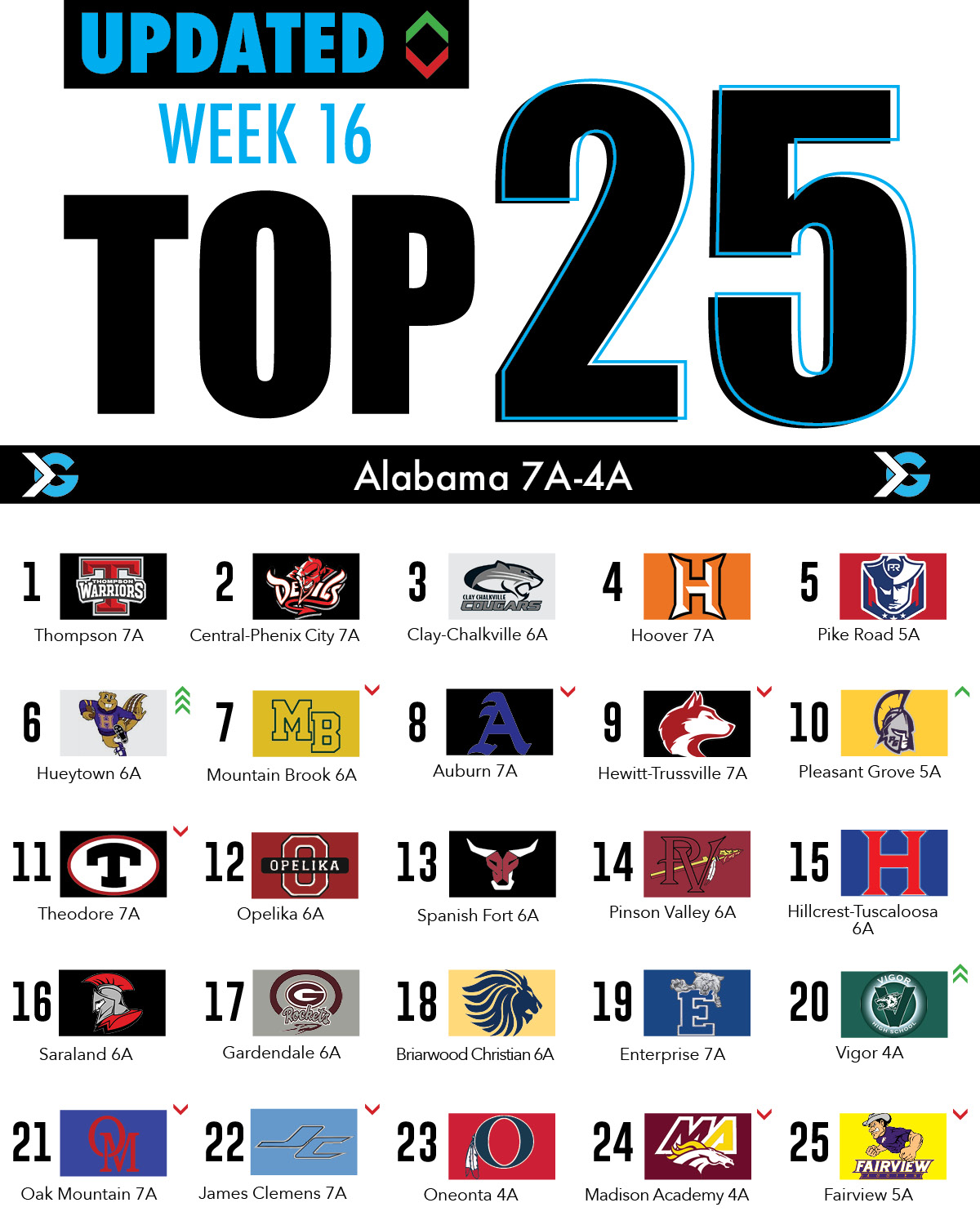 It's officially time for the 2021 Super 7 as the AHSAA Class 7A-1A state championships are scheduled to take place across this week. Here is what the Class 7A-4A Top 25 Alabama high school football rankings look like entering the final week of the 2021 season.
Class 4A's Oneonta enters the Top 25 after a 28-24 semifinal win over Madison Academy, while other teams such as Hueytown, Pleasant Grove, and Vigor all saw jumps after picking up semifinal wins. Looking ahead to this week's 7A-4A state championship games as well, the state title matchups are listed below:
7A – No. 1 Thompson vs No. 2 Central-Phenix City

6A – No. 3 Clay-Chalkville vs No. 6 Hueytown

5A – No. 5 Pike Road vs No. 10 Pleasant Grove

4A – No. 20 Vigor vs No. 23 Oneonta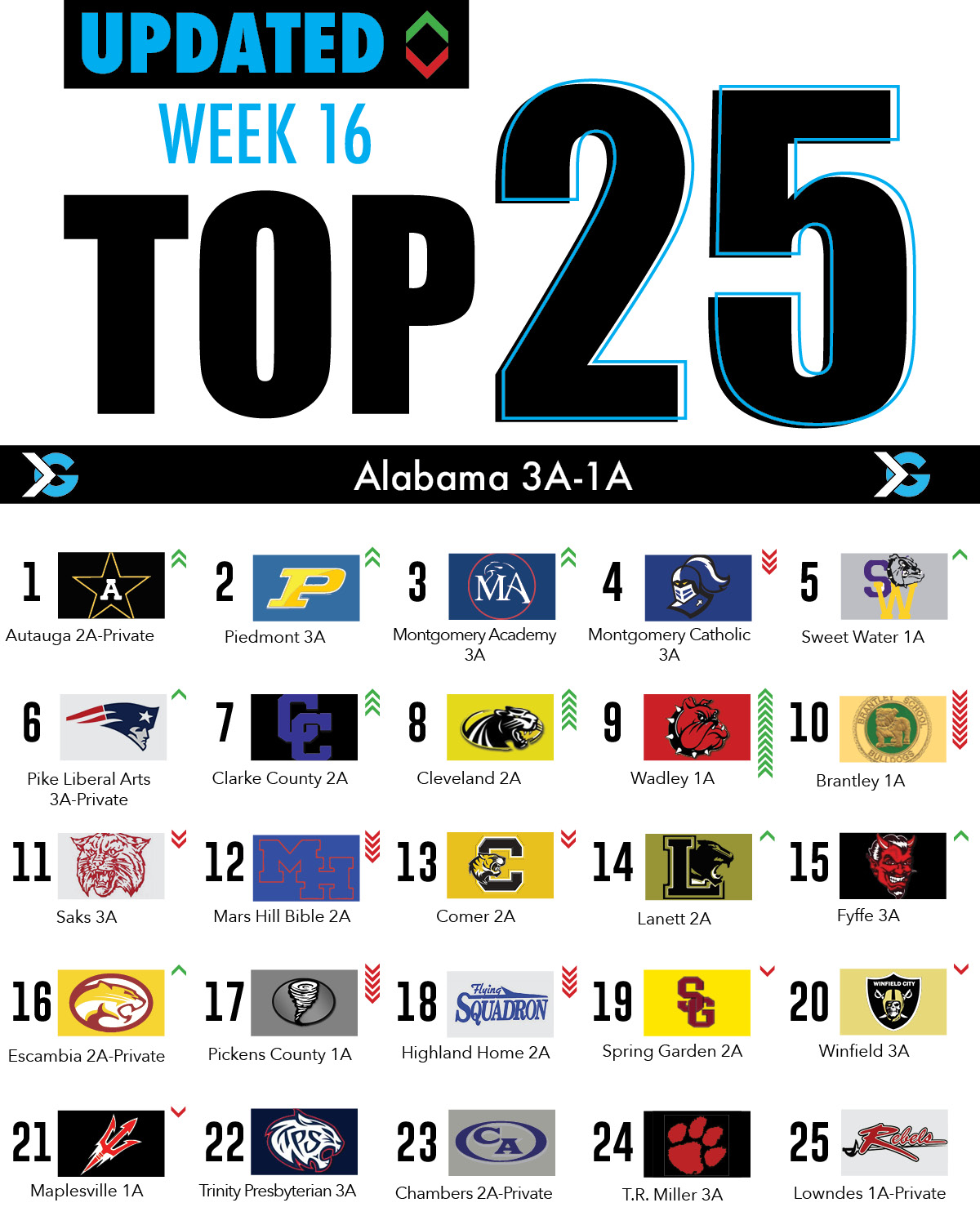 It's officially state championship week with the Class 3A-1A Top 25 Alabama high school football rankings looking like this entering the week.
AISA 2A state champion Autauga takes over the No. 1 spot after both Montgomery Catholic and Brantley suffered losses last Friday night. Piedmont and Montgomery Academy round out the Top 3 to set up an exciting Class 3A title matchup, while Class 1A's Sweet Water sits at No. 5.
Looking ahead to this week's state championships matchups, the three Class 3A-1A games are listed below:
3A – No. 2 Piedmont vs No. 3 Montgomery Academy

2A – No. 7 Clarke County vs No. 8 Cleveland

1A – No. 5 Sweet Water vs No. 9 Wadley
Written by: Matt Melton