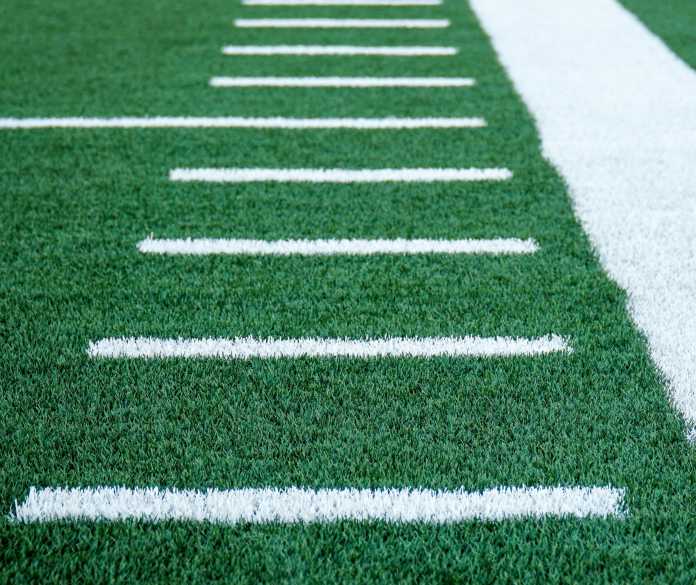 Ever since Central-Clay County went back-to-back in 2018-19, Alabama high school football Class 5A has seen a new state champion in each of the last two years in St. Paul's Episcopal and Pike Road. With both of those teams having reclassified to Class 6A for 2022, however, we are guaranteed to have a new state 5A champion for the third consecutive season.
Who might that team be? Here is a look at possible candidates to claim the Alabama high school football Class 5A title in 2022, along with some of the top returning names and more.
The Favorite: Pleasant Grove
Is this finally the year for the Pleasant Grove Spartans after having fallen in the Class 5A state title game each of the past three seasons? While the Spartans will have to replace a few key names from last season, including star running back Demarcus Lacey, it feels likely that Pleasant Grove will again reach at least the state semifinal round.
Biggest Threat to Favorite: Vigor
With multiple teams to choose from here, Vigor is potentially the most likely choice after the Wolves moved up from Class 4A this offseason. The 2021 4A state champions return notable talent from a year ago, especially in the trenches with three-star defensive lineman Michael Towner and fast-rising offensive lineman Micah DeBose.
Teams to Watch For: Alexandria, Central-Coosa County, Fairview, Faith Academy, Gulf Shores, UMS-Wright
Alabama high school football Class 5A has multiple teams that could easily make a deep run in the playoffs. Of the six listed above, Fairview was the lone team that reached the 5A semifinals a year ago, while both Faith Academy and UMS-Wright fell in the quarterfinal round.
Top Offensive Names Returning
OL Anthony Miles – Ramsay
OL Patrick Screws – Eufaula
WR Davion Dozier – Moody
RB Ronnie Royal III – Gulf Shores
QB Brendon Byrd – Gulf Shores
RB Cole Blaylock – UMS-Wright
WR Brandon Fussell – Guntersville
RB Eli Frost – Fairview
WR Antonio Ross – Alexandria
QB Eric Handley – Fairfield
The top returning offensive talent in Class 5A will be headlined by two rising senior offensive linemen in Ramsay's Anthony Miles and Eufaula's Patrick Screws, while the running back and wide receiver positions also feature often. One of Class 5A's top duos also headlines this group in returning Gulf Shores running back Ronnie Royal III, as well as new Dolphins quarterback Brendon Byrd, who transferred from Spanish Fort.
Top Defensive Names Returning
S DaKaari Nelson – Selma
LB Karmelo Overton – Carroll
EDGE Yhonzae Pierre – Eufaula
DL Michael Towner – Vigor
DL Adrian Griffin – Fairfield
CB A'Mon Lane – Moody
DL Kavion Henderson – Leeds
LB Braylon Jordan – Pleasant Grove
DB Korbyn Pitts – Boaz
LB Brandon Purifoy – Vigor
The top Class 5A talent returning on the defensive side of the ball is headlined by two of the state's top 2024 recruits in Moody cornerback A'Mon Lane and Leeds defensive lineman Kavion Henderson. Among the other top returning names, Alabama commit Yhonzae Pierre headlines a Eufaula team that moves down from Class 6A, while the duo of Michael Towner and Brandon Purifoy headline a talented front seven for defending 4A state champion Vigor.
Notable New Teams: Eufaula, Gulf Shores, Vigor
The most notable new team to Class 5A is Vigor, which moves up after winning the 4A state championship a year ago. Both Eufaula and Gulf Shores move down from Class 6A, with the Tigers coming off a first-round playoff appearance a year ago.
Final Four Prediction: Fairview, Pleasant Grove, UMS-Wright, Vigor
Based on recent history, it seems likely that Pleasant Grove will be back in the final four, while Fairview is another team from a year ago that has an excellent chance to return to the 5A semifinals. I'll also say that UMS-Wright reaches the semifinal round after falling in the quarterfinals a year ago, and Vigor will be the new 5A team to make a deep run.
2022 Class 5A State Champion Prediction: Vigor
You could honestly say this is a toss-up between two or three teams, but I'm predicting Vigor to go back-to-back across two different classifications. The Wolves will be as good as any 5A team in the trenches, while also returning one of the classification's top running backs in rising junior JaCori Barnes.