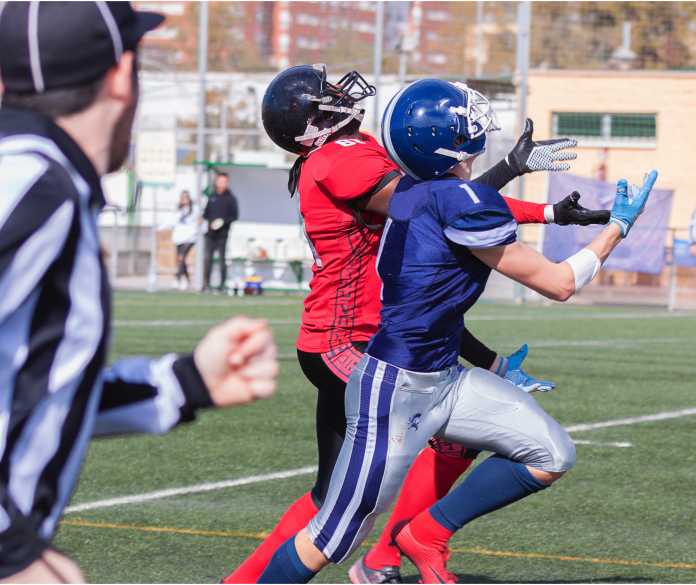 For the second consecutive season, Alabama Class 2A saw a new state champion in December. This time it was Clarke County defeating Cleveland 49-41 in an offensive classic. As the Bulldogs now prepare to go back-to-back, which teams will stand in their way?
The Favorite: Clarke County
Yes, Clarke County is the defending Alabama Class 2A state champion, but the gap between the Bulldogs and the field is slim. Tasked with replacing key names such as Ron Johnson, Jammarian Johnson and Justin Gaillard, Clarke County still gets the edge here, in part due to the returning quarterback/running back duo of Pace Young and Andre Ezell.
Biggest Threat to Favorite: Fyffe
After spending the last two seasons in Class 3A, a stretch that included the 2020 state championship, Fyffe reclassified to 2A, the same classification where they won four state titles from 2014-19. The Red Devils are coming off a 2021 season in which they saw a 51-game winning streak snapped, but also reached the 3A quarterfinals.
Teams to Watch For: Cleveland, Comer, Ariton, Lanett, Long, Highland Home
The most notable team from this group is 2021 Class 2A runner-up Cleveland, while Highland Home is also coming off a 2A semifinal appearance a year ago. Each of the four others returns a notable amount of talent from a year ago, with Comer running back Kamore Harris, one of the top running backs in the state, likely the biggest name of the group.
Top Offensive Names Returning
RB Kamore Harris (Comer)
RB Jordan Smith (Ariton)
OL Tucker Wilks (Fyffe)
RB Tyler Smith (Cleveland)
RB Jarius Houston (Chickasaw)
RB Jaylen Murry (Wicksburg)
QB Pace Young (Clarke County)
WR Ben Hall (Southeastern)
OL JaMichael Pugh (Clarke County)
QB TyJarian Williams (Aliceville)
Arguably the biggest names returning in Class 2A on the offensive side of the ball are running backs Kamore Harris and Jordan Smith, both of whom ranked among the state's leading rushers a year ago. Defending state champion Clarke County returns some of the top offensive names such as quarterback Pace Young and offensive lineman JaMichael Pugh, with 2021 runner-up Cleveland returning a key name in running back Tyler Smith.
Top Defensive Names Returning
DL Keldric Faulk (Highland Home)
DL Carson Hall (Ranburne)
LB Lakendrick Jordan (Luverne)
DB Brayden Whitehead (Long)
LB Jacob Cornejo (Sand Rock)
DB Tray Youngblood (Vincent)
DB DreVon Lee (Isabella)
LB Zack Wright (Vincent)
LB Noah Chism (Sulligent)
DL Blu Herren (Woodland)
Undoubtedly the top defensive name returning in Class 2A is Highland Home defensive end Keldric Faulk, a four-star prospect who collected 82 tackles, 30 TFL and 11 sacks a year ago. In addition to Faulk, many of 2A's top defensive names returning are also two-way players, a group that includes Sand Rock's Jacob Cornejo and Vincent's Tray Youngblood.
Notable New Teams: Fyffe, Tuscaloosa Academy, Wicksburg
The most notable new team to reclassify to Alabama Class 2A in the offseason is Fyffe, whose recent success within the classification is no secret. Wicksburg also moves down from 3A, where the Panthers made a playoff appearance a year ago, while Tuscaloosa Academy enters its first season in the AHSAA after reaching the AISA Class 3A state title game a year ago.
2022 Class 2A Final Four Prediction: Clarke County, Cleveland, Comer, Fyffe
Any of the eight teams mentioned at the start could compose the final four this season, but if you had to choose one team as a "lock," that label would likely go to Fyffe. The gap between these four teams, however, is slim entering the 2022 season, and it feels likely that Class 2A will be decided between these four teams in some form.
2022 Class 2A State Champion Prediction: Fyffe
There are numerous teams to potentially choose from here, but I'll say that Fyffe wins the state title during its first season back in Alabama Class 2A. The Red Devils have won a state championship in three of the past five years, and have everything needed to add yet another this season.