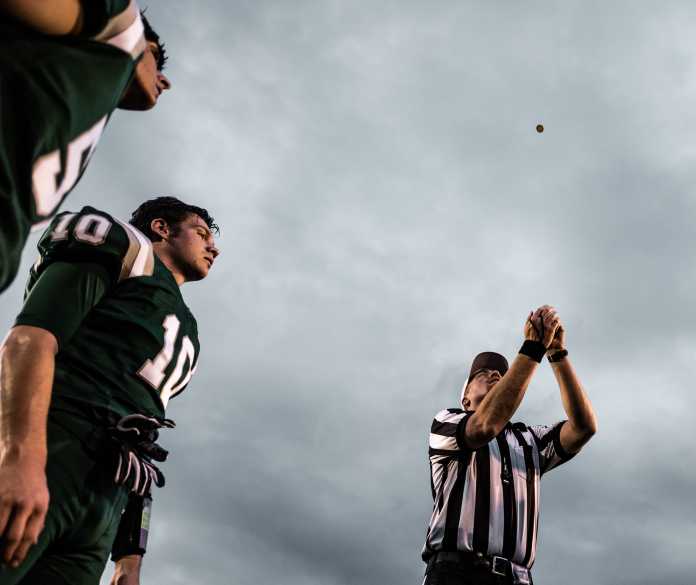 For the fifth consecutive year, Alabama high school football Class 1A saw a new state champion when Sweet Water went undefeated in 2021 to claim its second state title since 2017. The Bulldogs now seek to become the first repeat 1A state champion since Maplesville won three straight from 2014-16. Will Sweet Water go back-to-back, or will another team win the crown?
The Favorite: Sweet Water
Sweet Water, the defending Alabama Class 1A state champions, will enter the 2022 season having not lost a game since November of 2020. Statewide, there were few teams as dominant as the Bulldogs were a year ago as they outscored opponents a combined 619-118. Despite having to replace key names such as Jaland Lewis-Horton, Christian Dunning, Michael Alan Cole, and more, the Bulldogs are still the team to beat in 1A.
Biggest Threat to Favorite: Brantley
While there are multiple teams to choose from here, it's hard to not pick Brantley. The Bulldogs were undefeated before falling to Sweet Water 21-18 a year ago in the Class 1A semifinals, and appear poised to be among the classification's top teams once again after returning a number of key contributors.
Teams to Watch For: Wadley, Spring Garden, Pickens County, Keith, Elba, Maplesville, Notasulga, Decatur Heritage
Any of these teams could end up making a deep run in the playoffs later this year, with the group headlined by 2021 Class 1A runner-up Wadley. Pickens County also made the 1A semifinals a year ago before being defeated by the Bulldogs 41-36, while Spring Garden is arguably the most notable team to move down from 2A after reaching the quarterfinals a year ago.
Top Offensive Names Returning
RB Eian Bain (Valley Head)
WR Daniel Cooper (Hackleburg)
WR Jordan Tanner (Ragland)
OL Briley Mitchell (Gaylesville)
RB Keylon Higgins (Gaylesville)
RB Tyrese McCullough (Notasulga)
OL Tyler Cooper (Meek)
OL Demetric Edwards (Linden)
OL Dylan Kinard (Cedar Bluff)
WR Zane Weeks (Florala)
Arguably the biggest name returning in Alabama Class 1A on offense is Valley Head star Eian Bain, a rising senior coming off a junior campaign that included 2,056 rushing yards and 25 touchdowns. Gaylesville also has two key names returning on offense in Briley Mitchell and Keylon Higgins, while Hackleburg's Daniel Cooper is also a big name returning after accounting for almost 2,000 total yards and 20+ touchdowns last season.
Top Defensive Names Returning
LB Kedrick Brown (Brantley)
DL Bryston Dixon (Leroy)
LB Kormit Sommerville (Pickens County)
LB Ethan Courtney (Ragland)
DB Landon Morrow (Marion County)
DL Jamari Payne (Loachapoka)
LB Antonio Jones (Linden)
DB JC Hart (Loachapoka)
DB Lazavier Waters (Linden)
LB Jakavion Jackson (Maplesville)
Similar to the offensive names, a majority of the defensive names also play on both sides of the ball, a group that includes Maplesville's Jakavion Jackson, who rushed for 1,155 yards and 18 touchdowns a year ago. Linebacker Kedrick Brown is arguably the most notable name of the group, while teams such as Linden and Loachapoka both return multiple key pieces on defense.
Notable New Teams: Elba, Spring Garden
Both Elba and Spring Garden have reclassified from Class 2A, with the Panthers coming off a quarterfinal round playoff appearance a year ago. Elba also enjoyed a strong 2021 season, reaching the second round of the playoffs before falling to Highland Home 32-0.
Class 1A 2022 Final Four Prediction: Sweet Water, Brantley, Spring Garden, Pickens County
The Alabama Class 1A final four could look very similar to last season, with Sweet Water, Brantley and Pickens County each having a strong chance to make a deep run once again this season. The lone difference from last season could potentially come from Spring Garden, which reclassified from 2A.
Class 1A 2022 State Champion Prediction: Sweet Water
While the Bulldogs do have to replace multiple key names, it's still hard to pick against Sweet Water going into the season. The Bulldogs could easily go back-to-back, but don't necessarily count out any of the teams mentioned above, either.