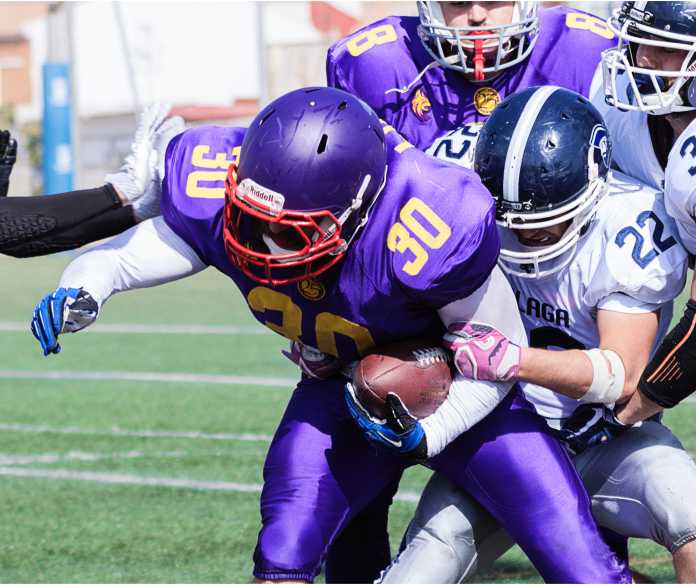 Out of all the classifications in Alabama high school football, there may not be a 2022 state title picture more wide open than that of AISA Class 3A. With two-time defending state champion Pike Liberal Arts, as well as 2021 runner-up Tuscaloosa Academy, having joined the AHSAA in the offseason, AISA 3A is now poised to see a new state champion for the first time since 2019. With the Patriots and Knights gone, which AISA Class 3A football teams and players should you know entering the 2022 season?
The Favorite: Autauga
There were few teams in the AISA last season, regardless of classification, better than Autauga, which went undefeated in winning the AISA Class 2A championship. After reclassifying to 3A in the offseason, the Generals are the state title favorite under new head coach Trey Dunbar, despite having to replace key names such as Robert Rose and Karl Ligon.
Biggest Threat to Favorite: Glenwood
The Gators reached the Class 3A semifinals last season before falling to eventual state champion Pike Liberal Arts, and now enter year one under new head coach Ryan Nelson. Glenwood has everything needed to reach the 3A semifinals again. They're led by one of the top returning AISA quarterbacks, rising junior Dallas Crow.
Teams to Watch For: Bessemer, Lee-Scott, Morgan
Of this group, Lee-Scott made the deepest playoff run a year ago, reaching the AISA 3A semifinals before falling to eventual state runner-up Tuscaloosa Academy 26-13. Bessemer fell to Lee-Scott in the first round of the playoffs last season 21-15, while Morgan also fell in the first round to Glenwood 54-41 in a back-and-forth offensive showcase.
Top Returning Offensive Names
TE Josh Palmer (Autauga)
RB John Allen Ingram (Morgan)
QB Dallas Crow (Glenwood)
OL Josh Dailey (Bessemer)
WR Jaylen Anderson (Autauga)
QB Matt Masingill (Bessemer)
RB Aaron Burton (Glenwood)
RB Evan Cochran (Bessemer)
RB Wendell Powell (Valiant Cross)
K Alan Alvarez (Fort Dale)
Undoubtedly the top Alabama offensive name entering the 2022 season in AISA Class 3A is Autauga tight end Josh Palmer, a three-star prospect and one of the top overall pass catchers in the state regardless of classification. Morgan's John Allen Ingram is the biggest name to return at running back, while the most notable quarterback is Glenwood's Dallas Crow.
Top Returning Defensive Names
LB DJ Harris (Bessemer)
LB Dalan Bush (Lee-Scott)
LB Mason Johnson (Bessemer)
LB Chance Coleman (Glenwood)
DE Nigel Rugley (Autauga)
CB Lamont Burton (Glenwood)
LB Ronil Brown (Valiant Cross)
LB Landon Henry (Autauga)
LB Josh Hogeland (Bessemer)
DL Josh Dailey (Bessemer)
Arguably the biggest name returning in AISA Class 3A on defense is Bessemer linebacker DJ Harris, who led the Rebels with 73 tackles a year ago. Another significant defensive returnee is Lee-Scott linebacker Dalan Bush.
Notable New Team: Autauga
Autauga is the lone new team to AISA Class 3A in 2022. The Generals move up from 2A, where they won the state title last season, going undefeated in the process.
AISA Class 3A 2022 Final Four Prediction: Autauga, Bessemer, Glenwood, Lee-Scott
It seems likely that Glenwood will return to the AISA Class 3A semifinals again in 2022; the same can be said for Lee-Scott coming off a strong season. Autauga will likely be there as well, after moving up from 2A, with the final spot likely going to either Bessemer or Morgan.
AISA Class 3A 2022 State Champion Prediction: Autauga
The Generals have not lost a game in more than a year, and enter the 2022 Alabama high school season with a talented roster led by arguably the top overall player in the AISA. Yes, Autauga will have replace some key names in 2022, but the Generals have a strong chance at bringing home another state title this season, this one in AISA Class 3A.