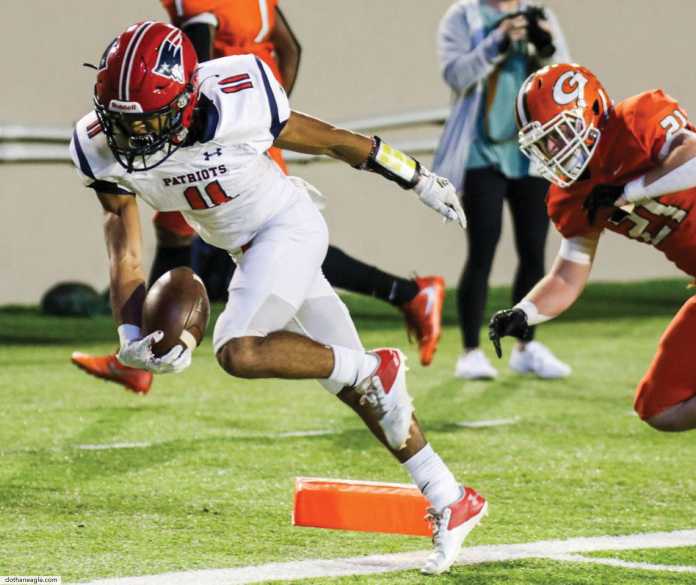 AISA 3A-1A State Championship Games: Previews and Predictions
While the 2021 AHSAA state playoffs are only entering the quarterfinal round, the AISA playoffs will be concluding this Friday when three state championship games are played at the Crampton Bowl in Montgomery. Among these three contests include two regular season rematches, one which was arguably the "Game of the Year" in AISA this season.
AISA 3A State Championship Game: Pike Liberal Arts (11-1) vs Tuscaloosa Academy (7-4)
Defending Class 3A state champion Pike Liberal Arts has returned to the state title game for the second consecutive season after picking up a 29-6 semifinal win last Friday night at home over Glenwood, a rematch of the 2020 3A state championship game. The Patriots sit at 11-1 on the season with their lone loss coming in the season-opener to Escambia, and feature an impressive offense that averages 40 PPG led by quarterback Cason Eubanks.
Tuscaloosa Academy reached the 3A state title with a 26-13 semifinal road win last Friday night over Lee-Scott, and now look to avenge a 42-14 loss to the Patriots from early-October. The Knights sit at 7-4 on the season, and feature a talented roster headlined by seniors such as Phillip Lancaster, Jack Standeffer, and more. 
Prediction: Pike Liberal Arts 38, Tuscaloosa Academy 14
AISA 2A State Championship Game: Autauga (12-0) vs Escambia (11-1)
Autauga enters the state title game having rolled through the first two rounds of the playoffs, and sitting at a perfect 12-0 on the season. The Generals you could certainly argue have been the top team in all of AISA this season led by the offensive trio of Robert Rose, Karl Ligon, and Joshua Palmer, and own many impressive wins that include a 31-17 home win over Escambia in early-October.
Escambia reached the state title game by knocking off defending 2A state champion Chambers with a 37-13 road win last Friday night. The Cougars sit at 11-1 on the year with their lone loss coming on the road to Autauga as mentioned previously, as well as an offense that also averages 40 PPG headlined by quarterback Landon Sims and running back Ja'Daniel Nettles. 
Prediction: Autauga 28, Escambia 17
AISA 1A State Championship Game: Lowndes (10-3) vs Jackson (10-1)
Lowndes booked a trip to the Class 1A state title game with a 36-20 road win last Friday night against Sparta, and come to Montgomery playing some impressive football on both sides of the ball. The Rebels sit at 10-3 on the season, and have outscored opponents by a combined total of 442-177 so far this season while also having won eight in-a-row.
Arguably the top team in Class 1A, Jackson has rolled through their two playoff matchups which included an impressive 42-0 shutout of Crenshaw Christian last Friday night. The Eagles enter at 10-1 having outscored opponents a combined 496-78 on the season, which also includes seven 40+ point performances so far this season.
Prediction: Jackson 35, Lowndes 28
Written by: Matt Melton